Oh, good morning everybody. I thought it'd be a good idea to maybe get closer to the microphone. But come on here and go over what happened last night in Springfield, Illinois. You see, Illinois actually legalized marijuana. Now, when I say Illinois legalized marijuana, I guess I should qualify that. Illinois' senate voted and passed legalization of marijuana. And Illinois' legalization of marijuana was HB1438. And some people were asking,
The cannabis industry is still in its infancy, having been legalized less than 20 years ago. This can only mean that the market is growing and evolving at a remarkable rate. While this growth was somehow uncontrolled in the past, the government has stepped in, and today, the cannabis industry is among the most regulated industries.
As a labor for a higher power, history and all that is right in the world, the lawyer that started this website put his years of business law experience to work on helping right the wrongs of history when it came to criminalizing cannabis.
While Illinois laws still criminalize the possession of recreational marijuana, the state does allow possession and use of medical marijuana for those who carry a medical marijuana card. Caregivers are also allowed to cultivate the plant for medical use, although there is a strict prohibition against distribution of the same to patients for profit.
Want to Collaborate on Your Cannabis Business?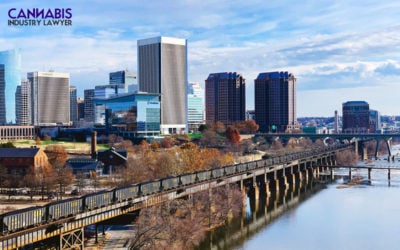 Virginia Marijuana Retailer License Recently -on April 7- HB 2312 and SB 1406 were voted to be approved after Gov. Ralph Northam requested amendments from the legislature.  This bill will replace cannabis prohibition with a system to legalize, tax, and regulate...
Since 2015, we believe this has unfairly hit medical cannabis businesses, ask us how we can help your bottom line.
[contact-form-7 id="222210″ title="common-footer-form"]


316 SW Washington Street, Suite 1A
Peoria, Illinois 61602
Phone: (309) 740-4033 || Email:  [email protected]


150 S. Wacker Drive, Suite 2400,
Chicago IL, 60606 USA
Phone: 312-741-1009 || Email:  [email protected]


316 SW Washington Street, Suite 1A
Peoria, Illinois 61602
Phone: (309) 740-4033 || Email:  [email protected]


150 S. Wacker Drive, Suite 2400,
Chicago IL, 60606 USA
Phone: 312-741-1009 || Email:  [email protected]