Medical Marijuana and Vets PTSD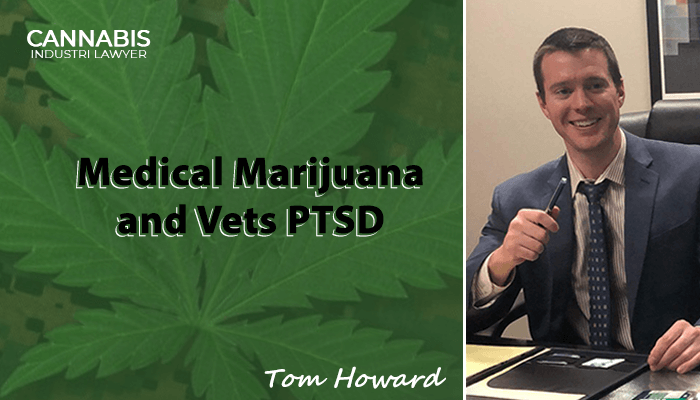 Medical Marijuana and Vets PTSD
While Illinois laws still criminalize the possession of recreational marijuana, the state does allow possession and use of medical marijuana for those who carry a medical marijuana card. Caregivers are also allowed to cultivate the plant for medical use, although there is a strict prohibition against distribution of the same to patients for profit. 
The state is among 31 states that allow the use of cannabis use in people with health conditions. Medical marijuana and its derivatives are now used to treat a wide range of conditions, such as Crohn's disease and glaucoma. It is available in various forms, such as dried flowers, edibles, and tinctures. 
In 2013, the state governor signed the Medical Cannabis Pilot Program Act which allowed the cultivation, sale and use of medical marijuana. Under Illinois law, marijuana is only considered legal when bought by a qualified patient or a caregiver from a certified and licensed seller. 
The patient must have a medical marijuana card and the cannabis must only be used to treat the condition that's stated in the card. Under the program, there are 41 conditions that can be treated with medical marijuana such as cancer, HIV/AIDS and Parkinson's Disease, among others. In 2016, the program was extended until 2020. 

Medical Marijuana and PTSD In Peoria, Illinois.
There have been various studies on the effect of medical cannabis on PTSD. One study conducted at the Langone Medical Center showed that medical cannabis can help restore the normal balance of anandamide in people suffering from PTSD. Anandamide is a natural endocannabinoid. Named after the Sanskrit word which means "joy" or "bliss," this substance works by stimulating the endocannabinoid system which regulates feelings of happiness, fear, and anxiety. 
In simple terms, anandamides act as natural antidepressants. Normal production of this endocannabinoid ensures that feelings of fear, anxiety, sadness are regulated. Low levels of anandamides can induce symptoms found in PTSD sufferers, 
Medical Marijuana for PSTD Under Illinois Law
In 2016, the state was ordered by a State Court in Cook County to add PTSD to the list of disorders allowed for treatment by medical marijuana. This was after Governor Rauner rejected several recommendations by an expert panel to include PTSD and other ailments in the list of conditions treatable by medical cannabis under the program. A week later, Governor Rauner signed SB 10 including PTSD as a qualifying condition for medical marijuana use. This was instrumental in helping retired soldiers deal with vets PTSD, especially for those whose symptoms are not easily treated by conventional medications such as anti-anxiety drugs and antidepressants. 
Medical Marijuana for PSTD Under Illinois Law
Vets suffering from PTSD are advised to obtain a professional evaluation for PTSD as one of the requirements for getting a medical marijuana card. For those with existing cards, the condition can be added to the list of conditions for which card is used. There are various clinics that assist veterans in applying for a medical marijuana card for their health conditions. Vets need to take care to avoid any issues that may arise with the VA that does not recognize marijuana as treatment for PTSD.
Medical Marijuana for PSTD Under Illinois Law
Illinois imposes strict regulations on the legal use of medical marijuana. It is therefore important to get certified and approved for PTSD and cannabis use before vets patients can start using medical marijuana for their condition. Often doctors at large medical facilities do not recommend medical marijuana, which means that vets should look for doctors that have their own practice, and usually lean toward integrative medicine, or ask your local dispensary for a referral.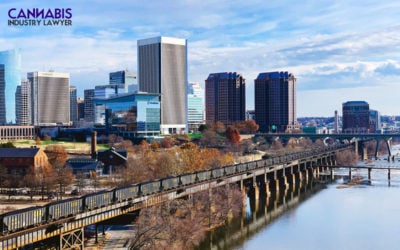 Virginia Marijuana Retailer License Recently -on April 7- HB 2312 and SB 1406 were voted to be approved after Gov. Ralph Northam requested amendments from the legislature.  This bill will replace cannabis prohibition with a system to legalize, tax, and regulate...
Need A Cannabis Attorney?
Our cannabis business attorneys are also business owners.  They can help you structure your business or help protect it from overly burdensome regulations.
[contact-form-7 id="222210″ title="common-footer-form"]

316 SW Washington St, 

Suite 1A 

Peoria,
IL 61602, USA
Call Us 309-740-4033 || e-Mail Us [email protected]

150 S. Wacker Drive,
Suite 2400 Chicago IL, 60606, USA
Call Us 312-741-1009  || e-Mail Us [email protected]

316 SW Washington St, 

Suite 1A

Peoria,
IL 61602, USA
Call Us 309-740-4033 || e-Mail Us [email protected]

150 S. Wacker Drive,
Suite 2400 Chicago IL, 60606, USA
Call Us 312-741-1009  || e-Mail Us [email protected]