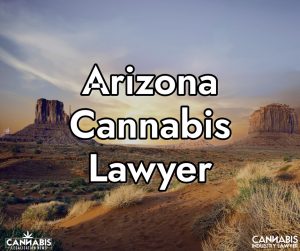 Thomas Dean, joins to discuss the cannabis initiatives Arizona has in the works for 2020. 'Smart and Safe Arizona' is standing out as the prominent initiative but does it include your right to grow at home, or address social equity? What licenses will be available under 'Smart and Safe Arizona', and how much will it cost to open a dispensary in Arizona? We answer these questions and more on today's episode of Cannabis Legalization News.
Listen to it on PodCast or Watch the YouTube on Arizona Cannabis Lawyer.

RELATED POST: How to Open a Cannabis Dispensary in Illinois
RELATED POST: Maryland Cannabis Lawyer
Written by: Simona
An Arizona cannabis lawyer can help if you are accused of possession, distribution, or cultivation of marijuana in this state. When it comes to regulations, Arizona approved medical marijuana use in 1996, and the former US senator Barry Goldwater was serving the Proposition 200 campaign at the moment. He was among the main supporters of the initiative. But the medical provision was later repealed by state legislators. Today, cannabis activists are fighting for recreational use of marijuana, and the votes will create a better picture about the movement in November 2020 when another ballot initiative takes place in this state.
During the last ten years, many cases were on the court, and legal advisers had a hard job creating the proper defense for accusations. These cases were time-consuming and required a very detailed approach to terms and definitions in the cannabis industry.
What makes a good cannabis attorney in Arizona is the matter of differentiation between these terms when finding the right solution for the legal case.
Marijuana and cannabis defense is under the question in many states, and Arizona is not an exception. Many people struggle to claim their legal rights and show the court their side of the legal story.
Even if we know that Arizonians consumed more than 82 tons of medical marijuana in 2019, cannabis prosecutions are still going on in this state. This could be a massive problem for people who want to adapt to regulations but still cannot find a way to do it properly.
For this reason, a cannabis attorney in Arizona can help you defend and claim your legal rights when your case is on the court.
How a Cannabis Attorney in Arizona Can Help You Defend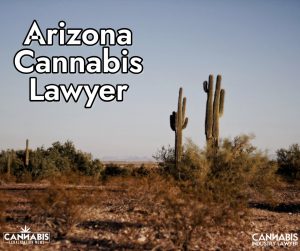 Arizona cannabis lawyers like Thomas Dean or Sacks Tierney can help when you are accused of the cannabis nonlegal act. It is good to have advice that will change the way you see the case, which can be crucial for your defense. Sometimes, one change of a term can lead the process in the right direction, and you can find yourself in a position to defend yourself more accurately. It is recommended to know that Arizona cannabis rules are specific in some points, especially when it comes to dispensaries and cultivation. Also, the patients have their card registered for two years instead of one, which is different from some other states.
The defense segments are under the Arizona legal rules, and the better you know them, the more chances you have to defend yourself.
A good Arizona cannabis lawyer can help you solve the issue and get you out of the prosecution. You will need to find the best attorney that will speak about the legal points that are true and accurate at the right moment.
For this to happen, your legal attorney in Arizona should know the regulations very well to create the right plan for your defense.
How to Find the Best MMJ Attorney in Arizona
When you are looking for an Arizona cannabis lawyer, you should know about Thomas W. Dean. This Arizonian cannabis attorney works on cannabis defense cases that include possession, cultivation, transportation, and extraction of cannabis and marijuana.
More than that, he works on the cases that seem to be government-influenced, and he swims well in these waters.
Let's find out more about an attorney who fights for the cannabis rules in the state where the recreational use of cannabis is still a question for the November 2020 vote. 
According to MJBusinessDaily, Arizona is also the state where huge companies cover and eat up the market entirely, leaving no room for small business operations.
In these circumstances, it is best to know someone who can help you see the legal aspect of your case. That is why Thomas W. Dean comes as an Arizona cannabis lawyer with tremendous experience and huge demand at the moment.
Why Is Thomas W. Dean Successful
With over 20 years of legal and court experience in the Arizonian cannabis legal market, Tom Dean applies all the tips and tricks of legal defense. He worked with cannabis patients, dispensaries, caregivers, dispensary agents, and marijuana communities that all claimed the unconstitutional break of the rights.
In 2011, Tom successfully defeated a demand from Arizona Attorney General to close down Arizona's Compassion Club Industry. It was the Governor's attempt to stop the opening of MMJ dispensaries in Arizona. Tom Dean was responsible for defending the Club's interests, which later resulted in opening several Valley offices to serve some of the 6,000 patients in Arizona at that time with a registered medical marijuana card.
Other relevant cases where Tom Dean showed his legal defending skills include:
2010 Fight for Reasonable Zoning Ordinances – In this case, Tom drafted the model for zoning ordinances in Arizonian cities and towns, which was later considered a standard in organizations across Arizona.

2011 Protection of Out of State Patient Rights – Tom won the first dismissal against a cardholder who had a card from another state.

2013 Protection of the Cultivator Rights to Grow Cannabis in a Greenhouse – This case was related to the first dismissal in Arizona against a patient who was growing marijuana under a greenhouse tarp.
Thomas Dean also defended the rights of patients who possessed and used the concentrates and edibles. The case was on the court, and Tom agreed that the term described as "usable marijuana" was a type of concentrates under the AMMA regulations.
The practice areas for this Arizona cannabis lawyer are broad and include the following segments:
Marijuana Possession with Intent to Sell

Distribution of Marijuana

Cultivation of Marijuana

Transportation of Marijuana

Marijuana D.U.I.

Marijuana Use for Religious Purposes
Thomas W. Dean wants to create equal opportunities for everyone who wants to defend their rights in Arizona. He also serves the mission of a cannabis attorney in Arizona who knows how to protect the legal rights of cannabis activists and entrepreneurs. It seems his missions are successful so far.
Check Out:
Interested in coming on as a guest? Email our producer at lauryn@cannabislegalizaitonnews.com.