Cannabis Compliance Lawyers
Cannabis Compliance Easy Illustrated Guide
Look at Your Regulations
The cannabis compliance lawyer begin by reading the rules and regulations.  Each state's laws on cannabis are different from one another.
Perhaps over the coming decades, uniformity will come to pass – like it did with the legal drinking age in the United States as the interstate highway system was built – but that is in the future.
The cannabis laws have been evolving quickly, from medical marijuana to adult use cannabis.  All this has happened in only twenty years.
When I say only – please remember that the Bankruptcy code goes back to 1897, While the Uniform Commercial Code arose in 1952.
Federal Cannabis Regulations
The first medical cannabis laws actually arose at the federal level with 1976's Compassionate Investigational New Drug (IND) Program, which George H.W. Bush closed in 1991.
The IND program closed in the wake of the AIDS crisis because too many patients wanted to obtain cannabis, which is partially the reason why California became the first medical marijuana state in 1996, and full adult use in 2016.
Most of the federal regulations on cannabis are not very friendly.  In fact, before the Farm Bill legalized hemp when Donald Trump signed it in December of 2018, federal law prohibited the possession and sale of all cannabis.
Cannabis is still a schedule I controlled substance under the Controlled Substances Act of 1970. This regulation has been used to criminalize many different aspects of cannabis and explains why marijuana businesses cannot get a loan, or access banking services.
Until Cannabis is removed from the Controlled Substances Act, the industry will suffer growing pains related with conducting a cash only business.  Federal laws regarding money laundering, for example, expressly reference controlled substances.
As a result cannabis is federally illegal under the following laws:
The

Controlled Substances Act

(possession or sale)

The

Bank Secrecy Act

(money laundering)

Patriot Act

(International money laundering)

Use of Controlled substance to commit a violent crime

Continuing Criminal Enterprise

Robberies involving controlled substances

And more!
Because of the federal law including cannabis in the Controlled Substances Act – many other crimes result because of it.
On the other hand, some bills have been introduced to Congress like the one by Senator Chuck Schumer to drop cannabis from the Controlled Substances Act and therefore fix the issue.
State Regulations
All states that have allowed cannabis have done so on their own terms.  Many of the states that permit their citizens to directly vote on the issue of cannabis legalization have already done so.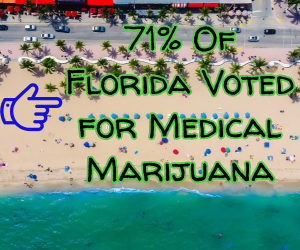 The most famous example of the public approval and popularity of medical marijuana is probably the state of Florida, whose people voted twice to legalize medical cannabis.  
Once it got 58% of the vote, falling short of the 60% required – then again in 2016 it passed with a whopping 71%.
Because each state is different, consult a cannabis lawyer in your own state to help guide your business through the ever changing and evolving regulations on both adult use and medical cannabis.
Over 46 states have passed medical marijuana laws in some form or another.  Now more and more states are moving toward full adult use legalization, even in the Midwest with Michigan and Illinois leading the charge.
Many states have seed-to-sale marijuana regulations to keep strict controls on the supply chain.  Some states with this type of regulations include:
Colorado

Oregon (cannabis Tracking Systems (CTS))

Michigan

Massachusetts Seed to sale

California (California Cannabis Track-and-Trace CCTT))

Illinois

Ohio
Only 4 of the 50 states have no medical cannabis laws.  They are: 
Kansas
Idaho
South Dakota
Nebraska
Municipal Cannabis Regulations
Not only states, but also cities, have passed their own laws or ordinances to regulate cannabis.  As a result. For example, here's a passage from the City of Pasadena's amendments to the state law legalizing cannabis – but prohibiting any licenses for cultivation centers or dispensaries.  It is about the definition of cannabis.
"A 'Cannabis' or 'Marijuana' means all parts of the plant Cannabis sat1va Lmnaeus, Cannabis indica, or Cannabis ruderalis, whether growing or not; the seeds thereof; the resin, whether crude or purified, extracted from any part of the plant; and every compound, manufacture, salt, derivative, mixture, or preparation of the plant, its seeds, or resin 'Cannabis' also means the separated resin , whether crude or purified, obtained from cannabis. "Cannabis" also means marijuana as def1ned by Section 11018 of the Health and Safety Code. 'Cannabis' does not include the mature stalks of the plant, fiber produced from the stalks, oil or cake made from the seeds of the plant, any other compound, manufacture, salt, derivative, m1xture, or preparation of the mature stalks (except the resin extracted therefrom), fiber, oil, or cake, or the sterilized seed of the plant which is incapable of germination 'Cannabis' does not mean "industrial hemp" ' as defined by Section 81000 of the Food and Agricultural Code or Section 11018.5 of the Health and Safety Code "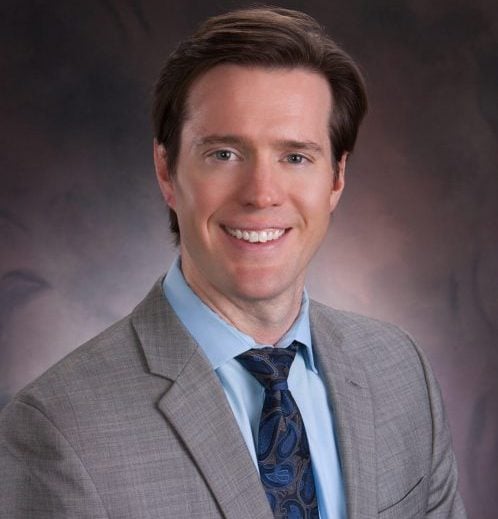 Thomas Howard
Cannabis Lawyer
Thomas Howard has been in business for years and can help yours navigate towards more profitable waters.
Thomas Howard was on the ball and got things done. Easy to work with, communicates very well, and I would recommend him anytime.
Additional Layers of Regulations Requiring Cannabis Compliance
Health Inspector
Do you need to put a label on that?
When dealing with food that will be packaged and sold to third parties, local or state health inspectors get involved. 
Kitchens that make the foodstuffs have regulations that must be complied with – and that is before any cannabis is added to the mix.
Building Inspector
This voltage is not up to code!
Words that no business wants to hear is that their new factory fails to comply with state building codes.
Many cannabis laws regulate the plans for the building, from walls, to fences and power supply so that the cannabis is grown according to the rules and regulation passed by a particular state.
Updates to Regulations
New laws often take effect on January or July 1st.
When a law is passed, it often has a lag period before it becomes effective.  Often the law itself will set its effective date.
In Illinois, the medical marijuana law took a long time – even past its effective date – before patients could begin to access the medical cannabis.
Often politics plays a role in handing out new licenses to cannabis businesses.  This is one reason we advocate for transferability procedures for the cannabis licennses to be expressly written into the laws. 
Technological Regulations
Does your state use blockchain for seed to sale data tracking?
Document Your Compliance


316 SW Washington Street, Suite 1A
Peoria, Illinois 61602
Phone: (309) 740-4033 || Email:  [email protected]


150 S. Wacker Drive, Suite 2400,
Chicago IL, 60606 USA
Phone: 312-741-1009 || Email:  [email protected]


316 SW Washington Street, Suite 1A
Peoria, Illinois 61602
Phone: (309) 740-4033 || Email:  [email protected]


150 S. Wacker Drive, Suite 2400,
Chicago IL, 60606 USA
Phone: 312-741-1009 || Email:  [email protected]