Starting a Cannabis Business | Building Your Team
Employment and Human Resources in the Cannabis Industry
Cannabis HR software is critical when establishing your cannabis business. When building your cannabusiness it's easy to get caught up in your product, funding, and licenses but don't let staffing take a back seat. This week we spoke with Heather Smyth from Würk to get a better understanding of employment and human resources in the cannabis industry.
What is Wurk?
A cannabis HR software platform focused on serving the industry. Founded in 2015 with headquarters in Denver, CO. Services offered:
Payroll processing
New hire and termination processing
Federal and state HR compliance assistance
Legal, employee conduct, and compensation policy creation
Time keeping and scheduling software
Benefits management
ACA Compliance
Do you offer 401k Services?
"Yes, we just partnered with a broker called ABG and we've got a couple of benefits broker in vision, dental, and health. Unfortunately in this industry 401ks haven't been offered in a lot of respects. Some of our clients offer 401ks without a match and offer stock options or other types of benefits that can help appeal the deal." – Heather Smyth
How much do budtenders make?
Cannabis HR software companies like Wurk can track data like employee retention, trends, and compensation. Budtender salaries vary from area to area but it's common for a budtender to be able to support themselves on their income but not a family.
"We're working on some aggregate data to show more than just compensation but for instance how long you actually stay at your job. A lot of what we're seeing is that budtenders are turning over in less than 4 months and why is that? Salary? Office culture? Lack of benefits? These are the types of questions we are trying to answer." – Heather Smyth
280E Tax Law
Cannabis HR software companies are very familiar with code 280E. The IRS Tax Code 280E prohibits businesses from deducting expenses from activities associated with trafficking Schedule I or Schedule II substances.
"Part of what 280E says is that you can't actually deduct when you're trafficking a substance so when a budtender is selling or "trafficking" a product that task isn't deductible according to 280E. But if that same budtender leaves the front of the house and does something that is not considered part of the process, like rolling pre-rolls for example, that task and that time can be deductible. We've figured out a way for operators to report and optimize their deductions against 280E which has been very helpful for some of our clients" – Heather Smyth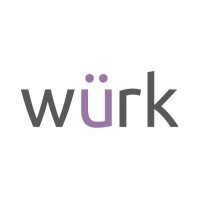 Wurk's responsibility is to protect the people and businesses of the cannabis industry so they can focus their energies on making social change in the world we live.
At Wurk, we believe in the power of the collective voice and are proud to be a part of a growing ecosystem of industry experts and analysts specializing in 280E tax law, accounting, human resources, and banking in highly regulated industries.
  USDA Final Rule on Hemp - Total THC - Delta 8 & Remediation USDA Final Rule on Hemp was finally released on January 15, 2021 based on the previous set of USDA hemp regulations that drew public comments from almost 6,000 people. USDA Final Rule on Hemp will be...
How to get a Michigan Dispensary License  A Michigan Dispensary License is a legal document that allows its holder to possess, store, test, sell, transfer purchase or transport marijuana to or from a marijuana establishment, whose primary aim would be to sell...
Thomas Howard
Cannabis Lawyer
Thomas Howard has been in business for years and can help yours navigate towards more profitable waters.
Thomas Howard was on the ball and got things done. Easy to work with, communicates very well, and I would recommend him anytime.
Need A Cannabis Attorney For Your Business?
Our cannabis business attorneys are also business owners.  We can help you structure your business or help protect it from overly burdensome regulations.

316 SW Washington St, 

Suite 1A 

Peoria,
IL 61602, USA
Call Us 309-740-4033 || e-Mail Us tom@collateralbase.com

150 S. Wacker Drive,
Suite 2400 Chicago IL, 60606, USA
Call Us 312-741-1009  || e-Mail Us tom@collateralbase.com

316 SW Washington St, 

Suite 1A

Peoria,
IL 61602, USA
Call Us 309-740-4033 || e-Mail Us tom@collateralbase.com

150 S. Wacker Drive,
Suite 2400 Chicago IL, 60606, USA
Call Us 312-741-1009  || e-Mail Us tom@collateralbase.com