What You Need to Know About Marketing Cannabis
How to Market & Promote Your Cannabis Brand
Marketing and advertising for cannabis brands can be an arduous task and businesses sometimes have to rely on alternative forms of promotion. This week, Miggy and Tom were joined by Lisa Buffo, Founder and CEO of the Cannabis Marketing Association, to discuss marketing challenges and opportunities cannabis brands face.


Marketing Cannabis Rules and Regulations
Marketing options for cannabis businesses are limited and regulations differ from state to state. In Colorado, the first state to legalize recreational cannabis, billboards and location-based advertising are prohibited. In Washington State, wrapped advertising on cars and sign spinners are prohibited. In California, TV, digital, print and radio ads are permitted, but only if 71.6% of the audience is 21+.
"Some states even restrict having a green cross or green leaf in their logo because they've decided that's not the brand they want to put out there. Say you have a business in Colorado and that has a green cross or green leaf in your logo and you want to expand to one of the states that has a rule like that, that's something you really want to consider when it comes to maintaining your brand consistency." – Lisa Buffo
Do Ancillary Cannabis Businesses Have the Same Marketing Regulations as Dispensaries?
"The restrictions and regulations are really towards those who "touch-the-plant", those who grow, sell, produce, or package cannabis. While ancillary service providers like Cannabis Industry Lawyer or Cannabis Marketing Association need to be conscious and aware of those regulations we are not selling cannabis directly. Most of those rules apply to licensed brands." – Lisa Buffo
Cannabis Marketing Association – Marketing Cannabis 101
"I think one thing cannabis companies have done right is really focusing in on their differentiator. With any product, you don't want to be everything to everybody but in the cannabis industry that's really important – what makes you different? Those that focus on what makes them different and are also able to translate that into 'who is my target customer' are really doing their marketing homework. Understanding who you are as a brand and who you are as a company not only resonates with consumers but also internally with your team and your employees." – Lisa Buffo
Green Wednesday and Black Friday
Green Wednesday is the Wednesday before Thanksgiving. It is the second biggest day in terms of sales for cannabis businesses (after 4/20 of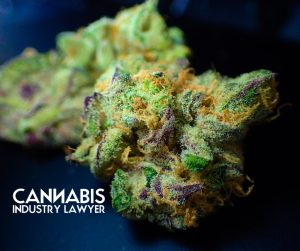 course). It's no mystery as to why it's a big sales day – it's the day before a four day celebration that usually involves food, family, and socialization. Green Wednesday is also usually accompanied with huge discounts and many consumers are purchasing gifts for their friends and family.
Green Wednesday Statistics (2018 Numbers in Recreational States)
Cannabis sales increased 63%

Cannabis-infused beverages increased by 101%

Edible sales increased by 85%

Extract and concentrate sales increased by 159% in California and Washington
An industry trade group

Provides career resources

Hosts networking event

Founded by Lisa Buffo in 2016

Headquarters in Denver, CO

After Lisa took a job as Chief Marketing Officer for a cannabis brand in Colorado she realized most of her traditional marketing knowledge and experience doesn't apply to this new industry

Lisa started asking her colleagues and peers at more established cannabis brands if they could meet after work to discuss their experience promoting cannabis

They had 80 people attend their first meeting and it's been growing steadily ever since
Who is a CMA membership for?
Entrepreneurs

Marketers of all experience levels

Cannabis businesses and brands

Marketing and advertising agencies
Check Out:
Interested in coming on as a guest? Email our producer at [email protected].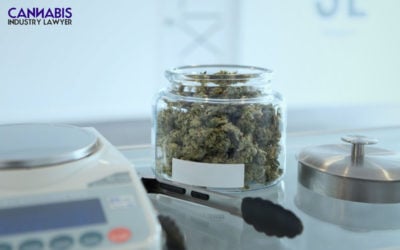 Ohio Marijuana Dispensary License Application With overwhelming evidence supporting medical marijuana's potential to improve the qualify of life for Ohio residents, state lawmakers passed House Bill 523 in the summer of 2016. The passage of this law made medical...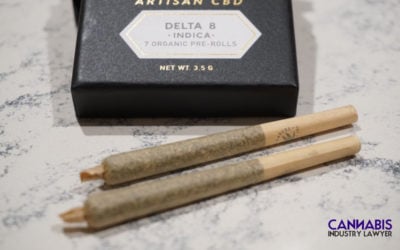 Kentucky Delta-8 THC Hemp Ban Delta-8 THC is illegal according to Kentucky's interpretation of federal law - at least according to the general counsel of the Department of Agriculture - who really has no authority to make conclusions of federal law. Delta-8 THC has...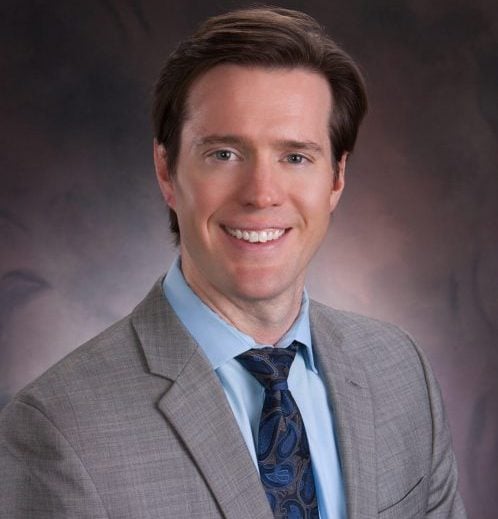 Thomas Howard
Cannabis Lawyer
Thomas Howard has been in business for years and can help yours navigate towards more profitable waters.
Thomas Howard was on the ball and got things done. Easy to work with, communicates very well, and I would recommend him anytime.
Need A Cannabis Attorney?
Our cannabis business attorneys are also business owners.  They can help you structure your business or help protect it from overly burdensome regulations.
[contact-form-7 id="222210″ title="common-footer-form"]

316 SW Washington St, 

Suite 1A 

Peoria,
IL 61602, USA
Call Us 309-740-4033 || e-Mail Us [email protected]

150 S. Wacker Drive,
Suite 2400 Chicago IL, 60606, USA
Call Us 312-741-1009  || e-Mail Us [email protected]

316 SW Washington St, 

Suite 1A

Peoria,
IL 61602, USA
Call Us 309-740-4033 || e-Mail Us [email protected]

150 S. Wacker Drive,
Suite 2400 Chicago IL, 60606, USA
Call Us 312-741-1009  || e-Mail Us [email protected]