European Court of Justice Rules CBD not a Narcotic
European Court of Justice Rules CBD not a Narcotic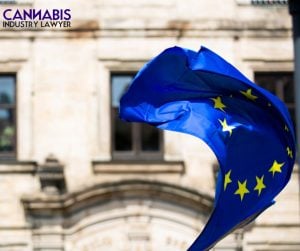 European Court of Justice Rules CBD not a Narcotic,  opening a new window for a reform on CBD regulations in France and all over Europe and may force other national regulators to reexamine existing restrictions related to hemp-derived products in the EU.
The case in subject is the popular French Kanavape case, involving the two directors of Catlab SAS, who were prosecuted and fined for selling Kanavape, a vape product marketed in France that contains CBD legally grown, extracted and supplied from the Czech Republic.
This European Court stated that when taking into account the 'purpose and general spirit' of the 1961 UN Single Convention, CBD should not be considered a narcotic as CBD does not "have any psychotropic effect or any harmful effect on human health". Especifically, the court ruled that EU states cannot ban the marketing of CBD legally produced in another member state unless a risk to public health "appears sufficiently established".
Here is the full text where the European Court of Justice Rules CBD not a Narcotic
European-Court-of-Justice-Rules-CBD-not-a-Narcotic

RELATED POST: Cannabis Stock News
RELATED POST: Cannabis in the United Kingdom
Background of The Kanavape Case
The Kanavape case originated with a 2014 dispute between Catlab SAS and the National Agency for the Safety of Health Products in France over the marketing of a CBD vape product whose contents were legally imported from the Czech Republic.
France doesn't allow the marketing of products derived from the hemp flower or the entire plant. Under their public health code, whole-hemp products are prohibited. Only end products from stems and seeds are permitted and CBD produced from hemp flowers fall under narcotics legislation, although synthetic CBD does not.
This case was appealed on the grounds of whether preventing the products' sale violates European Union's single market principles. Since the CBD used in the products was extracted from legally-grown Czech hemp, the Court of Appeal in Aix-en-Provence forwarded the case to the EU Court of Justice, to rule on the compatibility of French and EU law in the case.
European Union Movement of Goods
EU law establishes the free movement of goods within the Union, save for exceptions like the protection of public health. Narcotic drugs fall into this category, which may only be produced and traded under tight control for medical purposes. As part of its ruling, the CJEU considered whether hemp flower-derived CBD can be considered a narcotic under international treaty definitions – given that if so, France would be entitled to prohibit its sale.
"It should be recalled that the free movement of goods between Member States is a fundamental principle of the FEU Treaty which is expressed in the prohibition of quantitative restrictions on imports between Member States and all measures having equivalent effect"
The court also stated about the decision to prohibit marketing of products that were manufactured lawfully by another EU state, deciding that it can be adopted exclusively if a real risk alleged for public health is demonstrated.
"A decision to prohibit marketing, which indeed constitutes the most restrictive obstacle to trade in products lawfully manufactured and marketed in other Member States can be adopted only if the real risk alleged for public health appears sufficiently established on the basis of the latest scientific data available at the date of the adoption of such a decision. In such a context, the object of the risk assessment to be carried out by the Member State is to appraise the degree of probability of harmful effects on human health from the use of prohibited products and the seriousness of those potential effects (judgment of 28 January 2010, Commission v France, C-333/08, EU:C:2010:44, paragraph 89)"
EU Court of Justice Interpretation
The Court decided to interpret the matter precluding national legislation which prohibits the marketing of CBD lawfully produced in another Member State when it is extracted from the Cannabis sativa plant in its entirety and not solely from its fibre and seeds, unless that legislation is appropriate for securing the attainment of the objective of protecting public health and does not go beyond what is necessary for that purpose.
"It appears to the referring court that, since the level of THC in the hemp marketed lawfully in other Member States is lower than 0.2%, as is the case in the main proceedings, CBD cannot be classified as a 'narcotic drug'. Indeed, according to the judgments of 26 October 1982, only a product whose harmfulness is demonstrated or generally recognised and whose importation and marketing is prohibited in all Member States may be classified as such."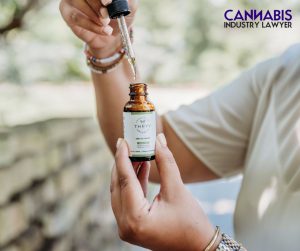 The decision was clear that CBD is demonstrated to not be a harmful product, meaning french prohibitions to its marketing in the aims of protecting public health could not interfere with the European Union's principle of Free Movement of Goods.
European Court of Justice Ruling CBD not a Narcotic appears to go farther than impacting the French regulations, It's possible that the ruling will encourage lawmakers to change the regulations for domestic cultivation and processing of hemp for CBD. More important, the European Union's Court of Justice rulings create a binding interpretation of EU laws for EU Member States and institutions even if they were not involved in the specific ruling, meaning this case interpretation applies to other EU countries where hemp-derived CBD is restricted.
Don't miss out on our Marijuana Legalization Map where you can browse the current status of laws in every state in the United States and see all our posts on each of them.
Check Out:
Interested in coming on as a guest? Email our producer at [email protected].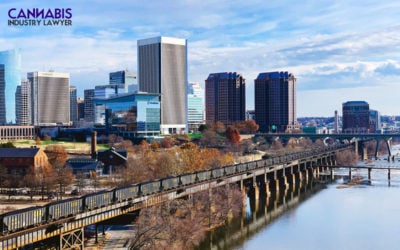 Virginia Marijuana Retailer License Recently -on April 7- HB 2312 and SB 1406 were voted to be approved after Gov. Ralph Northam requested amendments from the legislature.  This bill will replace cannabis prohibition with a system to legalize, tax, and regulate...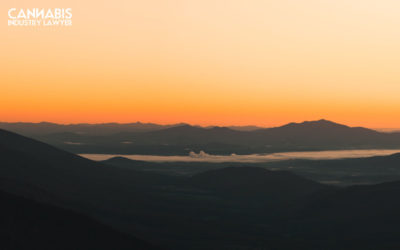 Virginia Marijuana Cultivation License Recently -on April 7- HB 2312 and SB 1406 were voted to be approved after Gov. Ralph Northam requested amendments from the legislature.  This bill will replace cannabis prohibition with a system to legalize, tax, and regulate...
Need A Cannabis Attorney For Your Business?
Our cannabis business attorneys are also business owners.  We can help you structure your business or help protect it from overly burdensome regulations.

316 SW Washington St, 

Suite 1A 

Peoria,
IL 61602, USA
Call Us 309-740-4033 || e-Mail Us [email protected]

150 S. Wacker Drive,
Suite 2400 Chicago IL, 60606, USA
Call Us 312-741-1009  || e-Mail Us [email protected]

316 SW Washington St, 

Suite 1A

Peoria,
IL 61602, USA
Call Us 309-740-4033 || e-Mail Us [email protected]

150 S. Wacker Drive,
Suite 2400 Chicago IL, 60606, USA
Call Us 312-741-1009  || e-Mail Us [email protected]