How to apply for a recreational cannabis dispensary license in Massachusetts
Updated on May, 2022
Recently, Massachusetts has overhauled prohibition laws that prevent people from purchasing and consuming cannabis throughout the state, being adult-use or medical use. This overhaul brings a new opportunity for cannabis users and visionaries to provide marijuana in the right way and freely by applying for a recreational cannabis dispensary license in Massachusetts.
---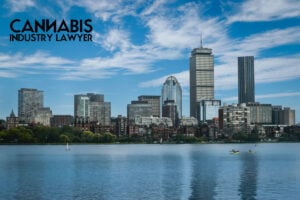 In recent years, several states on the East Coast have legalized recreational and medicinal marijuana, or overhauled previous prohibition legislations. This trend is likely to continue as more states move towards reforming their laws surrounding cannabis.
Massachusetts is one of the leading states in adult-use and medical cannabis legalization and regulation. To apply for a cannabis recreational dispensary license in MA, first you must meet some criteria.
The first thing to know is there are eleven types of licenses for recreational cannabis businesses in Massachusetts. This post will only cover the most important elements of applying for a recreational cannabis dispensary license.
Key aspects of applying for a recreational cannabis dispensary license in MA
The Massachusetts Cannabis Control Commission (CCC) is the state office responsible for regulating the cannabis, including licensures. As part of their responsibilities, the CCC issues cannabis business licenses for individuals or companies to operate in various aspects of the cannabis industry, including growing, manufacturing, testing, distributing, and retailing.
The licensed recreational or medical marijuana market is highly regulated. You must comply with all of the rules and regulations imposed by state and local officials and organizations. Furthermore, you will also run a retail business that has its responsibility, like finding a cannabis-knowledgable staff, and ensuring you offer new products as trends change.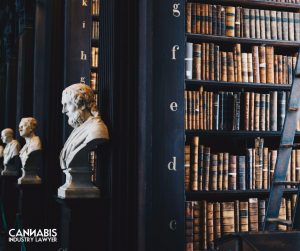 To obtain a cannabis recreational business license from the CCC and start your dispensary in Massachusetts, you need to:
be at least 21 years
have an ID issued by the government
have no felony conviction on your record related to prohibited substances.
comply with state and local Massachusetts marijuana laws.
create a viable cannabis dispensary business plan.
Laws to consider when applying for a cannabis dispensary license in MA
The Cannabis Control Commission brings detailed information on laws and regulations to help applicants and interested people in their licensure process to open a cannabis dispensary. You can review all the legislations, statutes, and regulations, on their official site, but the most important are:
Additionally, you will need to ensure that your cannabis business location meets all local zoning regulations and that the facilities are 500ft. from any schools or daycare centers. Certain areas, like Boston, may have different setbacks and restrictions than others. Local approval is required, and negotiating a host community agreement is also part of the Mass. dispensary license application.
You will also need to obtain a retail license from your local municipality and meet any zoning requirements or other restrictions that may be in place.
Purchasing Limits
There are limits on the amount of cannabis you can purchase from Dispensaries in the state of Massachusetts.
Adults 21 and over can purchase cannabis up to one ounce of usable marijuana at a time.
Medical patients can buy up to two ounces of usable marijuana per month.
These purchase limits may change as Massachusetts amends laws over time.
Possession Limits
Adults 21 and over can possess up to one ounce of usable marijuana outside of their residence.
Medical patients and recreational users can possess up to ten ounces of usable marijuana inside their residence.
Cultivation Limits
Adults 21 and over can cultivate up to six marijuana plants, with no more than 12 plants per household.
Medical patients can cultivate up to 12 plants, with no more than 18 plants per household.
Currently, cannabis dispensaries in Massachusetts are allowed to only sell cannabis products that have been grown and processed in the state. However, the CCC is working on regulations that would allow dispensaries to sell out-of-state products.
Products limits
All cannabis products sold in dispensaries must be clearly labeled with information about their THC content, CBD content, and other active ingredients. The CCC's regulations require certain disclosures and that all products are tested for purity and potency.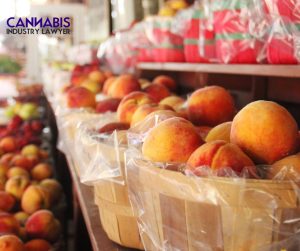 Cannabis dispensaries in Massachusetts can sell concentrates and provide a wide catalog of cannabis products, like vape cartridges, bubble hash, and pre-roll joints. To sell their products, cannabis retailers must have the right licenses to comply with all laws. An example of this is Berkshire Roots, a recreational dispensary located in the Boston area.
How to operate a cannabis dispensary in Massachusetts
Dispensaries in Massachusetts must obtain equipment and supplies to keep their business running smoothly. It may include installing security systems, point-of-sale software, packaging materials, and making an inventory, among others.
To successfully operate a cannabis dispensary in Massachusetts, you need to hire qualified staff members with knowledge of the cannabis industry and Massachusetts regulations. Depending on the type of business you run, your staff may include budtenders to assist customers at the retail counter, office personnel for administrative tasks, and even security to protect the customers and employees from robberies.
Can I buy a cannabis license from registered marijuana dispensaries?
Many licenses are not transferable. Purchasing a cannabis license always requires regulatory approvals and continued compliance with all Massachusetts cannabis laws and regulations by individuals and interested parts. However, the state cannot preference its citizens and violate the dormant commerce clause.
To learn more about the licensing requirements and application processes for recreational and medical dispensaries in Massachusetts, consult a Boston Cannabis Lawyer, or the official website of the Cannabis Control Commission, as well as contact your local authorities to determine if any zoning restrictions may influence your eligibility or ability to open a dispensary.
Related posts: