How to Get a Dispensary License in Fresno California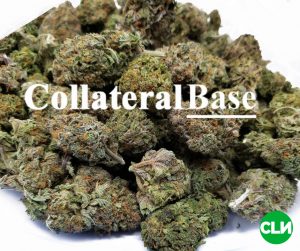 That is a question cannabis entrepreneurs find themselves asking now that the City of Fresno California has voted to allow cannabis businesses into their community. Fresno CA has a comprehensive and detailed regulatory framework for people to comply with in obtaining their cannabis business licenses. It can be found in ARTICLE 33 – CANNABIS RETAIL BUSINESS AND COMMERCIAL CANNABIS BUSINESS of Fresno's Municipal Code. 




Finally, that conservative Fresno California has gotten some education and realized that cannabis is not the devil….and also can provide a large stream of tax revenue – any way, we are stoked to help people get their cannabis business license in Fresno CA because that's what we love to do here on….
Cannabis Legalization News.
Well, We may think of Cali as the OG of the cannabis in America and the dawn of the legal cannabis industry – but still more than half the counties in the state have outlawed the plant.  As of early 2019, Marijuana business daily reported that only 161 of the 482 municipalities and only 24 of 58 counties allow commercial cannabis in California – meaning, that all of the republican areas of the state have yet to legalize it – while that may not be 100% accurate, the more rural and conservative parts of the state won't allow it – which brings us to Fresno!
Before you thinking this is Trump country – it's not – Hillary Clinton won fresno county in 2016 – showing that just because a democrat carries the county – does not mean they like the flower. Prop 64 only passed by 1% there – and 4 years later, we are just getting ready to let applications go.  Still, California is not exactly a red state – but it's large amount of bans throughout the state shows the prejudice we are fighting against when it comes to the plant. 
So we are going to do 2 of these because the regs are pretty different if you want to grow the plant or sell it.  So today, we are going to cover how to open a cannabis dispensary in Fresno California.
In California, they put the cornerstone of the cannabis at the center – it's all local. The local municipality or county have the power to license, then after you get the license – you have to register again with the state.  Because what's better than one large regulatory rubric to jump through when trying to peddle a plant that has never killed anyone of an overdose – that's right. 2 regulatory rubrics.
What do we do then, we go to the municipal ordinance and their corresponding regulations from their municipal code. And when we dig in there – we realize what will probably be happening all over the rest of California as it legalizes – there is going to be a LOT of regulations.
How many regulations – well, you have to confront the NIMBY effect front and center.  Let's go to Fresno's Code of Ordinances Section 15-5001 – Article 50 – the common procedures. it  covers the procedures that are common to the applications for all permits and approvals – yeah, they could be a public hearing. And you have to follow it to get your Cannabis Conditional Use Permit application on file with Fresno. 
The Cannabis Conditional Use Permit application shall be accompanied by a written narrative, operational statement, site plans, floor plans, elevations, and other evidence in support of the applicable findings by the municipality.  You need a public hearing to get the permit – and to indemnify the city against the feds or something coming in – which is silly, they want your tax money, but also want you to protect them if the feds decide to shut you down.  A good community would reverse that and promise to use some of the tax proceeds to lobby the feds to change their insane unconstitutional law. But I digress. You 100% must do this to get your license – so do it, then try and see if you can organize a lobby days with your congressman and senator get the federal law changed. 
 Let's get into what the rest of the draft ordinance covers for cannabis retail in Fresno CA. You will see there are four main parts to the license and a standard legislative tapestry.  The ordinance points you toward other sections of their code – Which has an interesting naming convention – You have to go to Section 9 – Article 33 of the Code.  Some of the sections are the same for any cannabis business, but some a relevant to the type of business license you want. For example – dispensaries need definitions, but also the cannabis business permit that requires:
 (1) has a valid commercial cannabis business permit from the city; 
(2) has a valid state license; 
(3) has a valid Cannabis Conditional Use Permit; 
(4) is currently in compliance with all applicable state and local laws; and
 (5) has a Cannabis Business License Tax certificate.
Then, you have to ensure your signage, building, lighting, and more for your cannabis conditional use permit – including the following:
A written narrative
Operational statement
Site plans
Floor plans
Other evidence in support of other required findings from section 15-5306 of their Code.
Oh, this is some thick regulatory hoops the likes of which we got in Illinois – you know sometimes I think the ability for a team to jump through these regulatory hoops has 2 reasons: 1) to prove your are organized and compliant like leslie nope from parks and rec and 2) to give the license to whomever they want because everyone will screw up the piles and piles of regulatory hurdles – which evolve on a yearly basis. 
But let's approach this with the proper level of sincerity that Leslie Nope would bring to a park in pawnee Indiana because to get your permit you must satisfy each of these requirements – because of an & we will highlight:
The proposed use is allowed within the applicable zoning district and complies with all other applicable provisions of this Code and all other chapters of the Municipal Code;
The proposed use is consistent with the General Plan and any other applicable plan and design guideline the City has adopted;
The proposed use will not be substantially adverse to the public health, safety, or general welfare of the community, nor be detrimental to surrounding properties or improvements;
The design, location, size, and operating characteristics of the proposed activity are compatible with the existing and reasonably foreseeable future land uses in the vicinity; and
The site is physically suitable for the type, density, and intensity of use being proposed, including access, emergency access, utilities, and services required; and
The proposed use is consistent with the Fresno County Airport Land Use Compatibility Plan (as may be amended) adopted by the Fresno County Airport Land Use Commission pursuant to California Public Utilities Code Sections 21670-21679.5.
See – this is exactly why the cost of getting licensed in is in the tens of thousands of dollars and many in the California market may opt to stay in the legacy market – we must combat the ongoing stigma against the plant to make it about as easy to get a liquor license as to get a cannabis business license. But let's take this one day at a time and turn to additional regulations your cannabis dispensary in Fresno California will need – back to Article 33 of the code:
You must comply with:
All of Article 33 – we will list the ones for dispensaries:
Compliance with lase 9-3303
Definitions 9-3304
Business permits required – 9-3305
Maximum Limits – 9-3306
Location and design for retail cannabis 9-3307
Operating requirements for all cannabis business activity 9-3309
And the big one – operating reqs for cannabis retail – 9-3310
But don't forget social equity – its in initial application procedures in 9-3316.
Of course, there are more, like prohibitions, renewal, change in location, initial application procedure, records and record keeping, 
Then, the ordinance itself goes further with social equity and also neighborhood responsibility plans. Now these plans are buried in the sections that I recited earlier – they go into much greater detail regarding your neighborhood plans, your security plans as required by the operations plan, and social equity as in the initial application procedure.
The social equity aspect of the licenses call for minimums of certain types of people that have been historically disenfranchised, a labor peace agreement, social responsibility plans, and even a social equity applicant that will have at least 1 out of ever 7 applications awarded to it.
So there you go – I could have spent another half hour spouting the direct text of this very complex licensing scheme that Fresno – and probably the next city in California has for their cannabis retail licenses. The remaining areas in the state all are more conservative, which means more regulation – so if you need help – smash the likes and subscribe, then get in contact with me at cannabis industry lawyer.com.  With your help, we can keep turning California green.
Check Out:
* Tom Howard at CannabisIndustryLawyer.com
* Miggy at Cannabis Legalization News
Interested in coming on as a guest? Email our producer at lauryn@cannabislegalizaitonnews.com.
Whether this is your first land use issue or most recent, our office has helped people and businesses alike.
Thomas Howard was on the ball and got things done. Easy to work with, communicates very well, and I would recommend him anytime.
Our cannabis business attorneys are also business owners.  We can help you structure your business or help protect it from overly burdensome regulations.