Scaling Your Cannabis Brand
Building a Scalable Cannabis Business
Growing your cannabis business takes just as much conviction as starting your cannabis business. Whether you're an ancillary business or a business that "touches-the-plant", figuring out when to develop a board and who to take an investment from can be a daunting task. This week Miggy and Tom were joined by Dan Garms from Cannabis Search Group to discuss working with investors, building your board of directors, developing an exit strategy, and emerging markets.

What is Cannabis Search Group?
A consulting agency focused on developing strategic alliances for people and companies operating in the cannabis industry
Offers recruitment services
Assists with fundraising and investment efforts
Founded by Dan Garms in 2019
Headquarters in Chicago, IL
What Does it Take to Be a Successful Cannabis Business?
When growing your cannabis business remember, branding is crucial.
"I think what we're going to see in the cannabis industry is what we see in every other industry and that's high margins initially. As the margins continue to consolidate based on competition and changes in the industry we're going to see that it's going to be about good management because when you don't have the margins to operate it comes down to branding and the biggest brands are going to be the winners." – Dan Garms
Though traditional advertising methods have their own red tape you have to go through, there are a plethora of innovative marketing options for standing out against your competition. Having a strong brand and focusing on your target consumer is one of the first steps to establishing a successful cannabis business.
What Do You Recommend to Craft Grows Who Are Trying to Scale?
Growing your cannabis business as a craft grow might sound like an oxymoron, but it's entirely possible. Scaling your craft grow is dependent on everything from nailing your niche, to enhancing your scientific method.
"You have to get a reputation. It's almost like you need an apprenticeship from someone who really knows crafting. You also need science people, people who really know the science behind growing." – Dan Garms
Exit Strategies for Cannabis Businesses
Growing your cannabis business requires developing an exit strategy early. Whether you're thinking about going public or franchising, having a plan is critical, especially when working with investors.
"Your investors are always going to ask 'What's your exit strategy?' That's a common first question. It's good to have a couple of exit strategies because sometimes your investors are going to look at a certain point and say, 'We want to sell your company'. Which the entrepreneur might not want to do, but they won't have a choice if they have a specific amount of stock and the investors have more – which does sometimes happen in early-stage business because some entrepreneurs have to give a lot of equity away. Sometimes a company may exit a lot earlier than they need to but it pleases the investors." – Dan Garms
Check Out:
Interested in coming on as a guest? Email our producer at lauryn@collateralbase.com.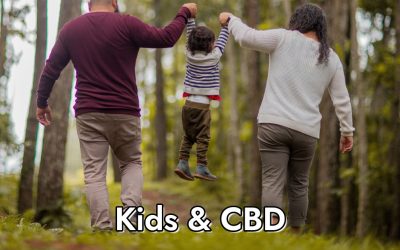 What Parents Need to Know About CBD Here's what parents need to know about CBD. CBD is not just a trend - it's a movement - and it's helped the general public see cannabis in a new light. Kim Barker from CKSoul joins to discuss how CBD is changing the medical...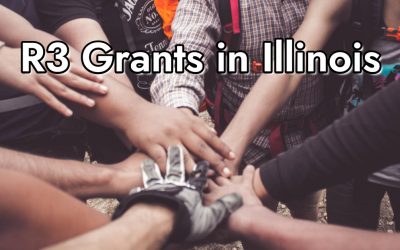 R3 Grants in Illinois R3 Grants in Illinois were created as a way to right some of the wrongs of the War on Drugs. It has recently been announced that, as of May 19, 2020, Illinois allotted $31.5 million in tax revenue for the R3 program. If you are a non-profit,...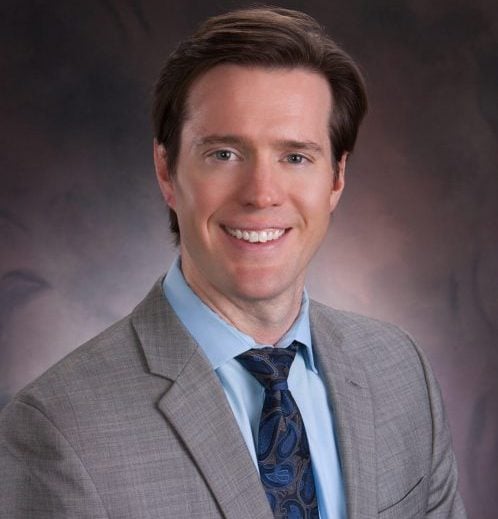 Thomas Howard
Cannabis Lawyer
Thomas Howard has been in business for years and can help yours navigate towards more profitable waters.
Thomas Howard was on the ball and got things done. Easy to work with, communicates very well, and I would recommend him anytime.
Need A Cannabis Attorney?
Our cannabis business attorneys are also business owners.  They can help you structure your business or help protect it from overly burdensome regulations.


316 SW Washington Street, Suite 1A
Peoria, Illinois 61602
Phone: (309) 740-4033 || Email:  tom@collateralbase.com


150 S. Wacker Drive, Suite 2400,
Chicago IL, 60606 USA
Phone: 312-741-1009 || Email:  tom@collateralbase.com


316 SW Washington Street, Suite 1A
Peoria, Illinois 61602
Phone: (309) 740-4033 || Email:  tom@collateralbase.com


150 S. Wacker Drive, Suite 2400,
Chicago IL, 60606 USA
Phone: 312-741-1009 || Email:  tom@collateralbase.com