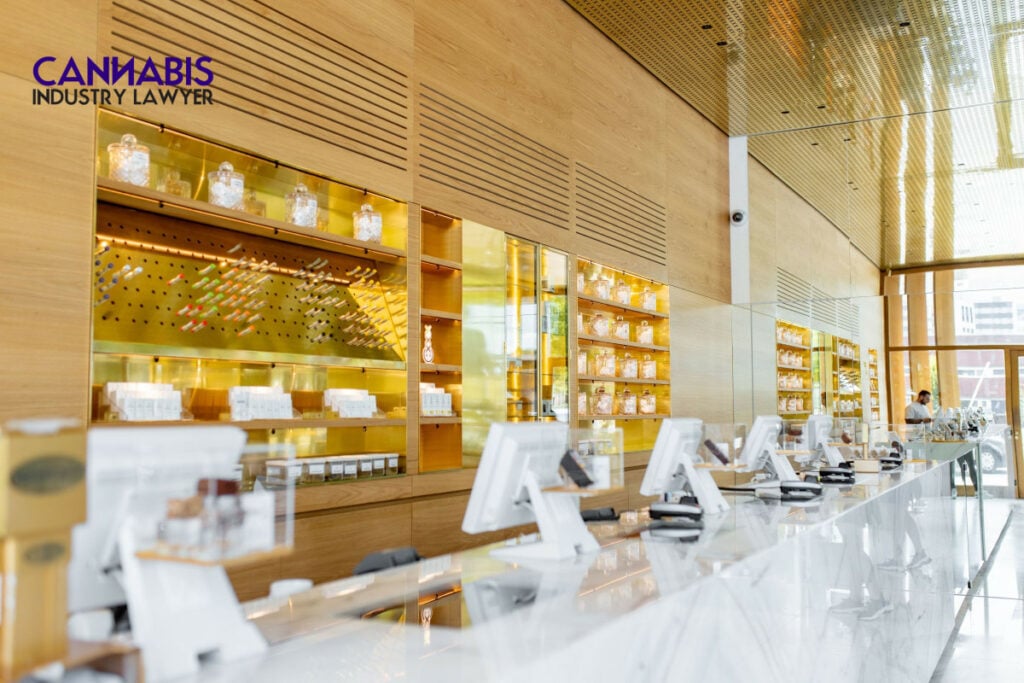 The prospect of a legal adult-use marijuana industry is generating significant excitement among Connecticut's business community. Entrepreneurs, producers, and investors are starting to plan their businesses and looking for more information on how to open a dispensary in Connecticut.
The license application for retailer licenses is coming at the start of February, so it is wise to start getting guidance.
Requirements & fees
The law divides applicants into two categories: Social Equity Applicants and General Applicants. A "Social Equity Applicant" is an individual or individuals who own and control at least 65 percent of the company, or is an individual who:
Had an average household income of less than 300% of the state median household income over the three tax years immediately preceding the application; and (a) was a resident of a disproportionately impacted area for not less than five of the ten years immediately preceding the application; or (b) was a resident of a disproportionately impacted area for not less than nine years prior to turning 18.
For a retailer and hybrid retailer license application, the set fee are as follow:
Lottery entry fee: $500
Fee for provisional license: $5,000
Fee for final or renewal license: $25,000
For the first three renewal cycles, anyone who qualifies as a Social Equity Applicant will receive a 50% reduction on all fees. As a result, people that qualify will save a lot of money when they start their business.
Medical marijuana dispensary operators who wish to convert their existing license into a hybrid retailer license — which would allow the dispensary to sell for both medical and recreational use — must pay a $1,000,000.00 fee, regardless of whether they are classified as a Social Equity Applicant or a general applicant.
Even if they qualify as Social Equity Applicants, these established marijuana companies will not automatically receive a 50% discount on licensing fees, but they may be eligible for a discount if they commit to developing equity joint ventures.
Until June 30, 2025, the Connecticut Department of Consumer Protection (the "Department") will not award a license to any lottery applicant who currently holds two or more licenses of the same type. The legislature has not yet imposed any restrictions on the number of applications that an applicant may submit.
Do you want to open a dispensary?
Contact us for a consultation

Click Here
Lottery system
Licenses will be given by a lottery, with Social Equity Applicants being selected from a different pool than normal applicants. For each license type, social equity applicants will receive 50% of all licenses given, while regular applicants will receive the remaining 50%.
Award of a Provisional License and Application for Final License
After an applicant has been chosen in the lottery, licenses are issued in two steps. First, the applicant will be issued a provisional license if the application is completed within 60 days and all fees are paid. The provisional license will expire 14 months later, at which point the applicant must apply for a final license by paying the necessary fees and demonstrating that it has met specific criteria.
Priority for Existing Dispensaries
Although Social Equity Applicants will be given preference over ordinary applicants, existing medical marijuana stores may still be first in line. On or after September 1, 2021, a dispensary may convert its license to a hybrid retailer license without having to go through the lottery procedure. Dispensary establishments that have converted to hybrid retailers and have been licensed by the Department may open to the general public and begin adult use cannabis sales at a date to be announced on the Department's website. Adult-use marijuana retail sales are expected to begin by the end of 2022, according to state regulators.
Timeline
The first application period for each license type will open for a period of 90 days on the following dates:
There is a lot of excitement in Connecticut about the provisions and timing for recreational marijuana sales. Candidates can, meanwhile, choose the sort of license they desire, start budgeting for license costs, discover if they qualify for priority as current dispensaries or Social Equity Applicants, and plan out their corporate structure.