What Does the 2020 Election Hold for Cannabis Legalization?
Cannabis legalization has come a long way in the last few decades. Thanks to educational efforts, passionate advocates, and non-profits like NORML and the Marijuana Policy Project, the movement of public opinion towards the legalization of responsible cannabis use by adults has commenced. This week Miggy and Tom are joined by a true celebrity in the cannabis community, Keith Stroup, the founder of NORML to talk about the past, present, and future of marijuana law reform.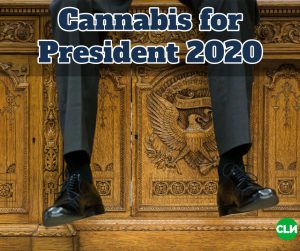 What is NORML?
National Organization for the Reform of Marijuana Laws
Founded by Keith Stroup in 1970
Headquartered in Washington, D.C.
NORML lobbies Congress and state legislatures for rational cannabis policies
NORML serves as an cannabis reform advocate to the media
NORMAL also serves as a database for finding cannabis attorneys

Official mission statement: "

To move public opinion sufficiently to legalize the responsible use of marijuana by adults, and to serve as an advocate for consumers to assure they have access to high quality marijuana that is safe, convenient and affordable."
Policy Statements from NORML
NORML does not oppose the imposition of reasonable taxation and regulations on the commercial production and retail sale of cannabis

NORML is neutral on policies that propose caps limiting the initial number of licensed cannabis producers

NORML calls for the deschedulation of cannabis from the list of scheduled drugs

NORML supports the need for home cultivation

NORML supports the right of adults to consume cannabis responsibly, whether of medical or personal purposes
Principles of Responsible Cannabis Use According to NORML
Adults Only – Cannabis is only to be consumed by adults unless recommended for medical use for a child

No Driving – Responsible consumers do not operate motor vehicles while impaired by cannabis

Set and Setting – Responsible consumers will take note of the conditions (time, place) they are consuming in and respect their self and their values while under the influence

Resist Abuse – Responsible consumers do not consume cannabis to the extent that it impairs health, personal development, or achievement

Respect Rights of Others – Responsible consumers respect the rights, standards, and preferences of property and people
How to Stand with NORML
Contact your elected official at all levels of government and let them know you oppose arresting responsible cannabis consumers

Tell your officials , "It makes no sense from a fiscal perspective, a health and safety perspective, or from a moral perspective to continue to stigmatize and criminalize adults who choose to responsibly consume marijuana rather than alcohol or prescription pills."

Become a member and join a chapter – 

There are NORML branches and chapters for states, localities, and even colleges all around the world
Check Out
Interested in coming on as a guest? Email our producer at lauryn@collateralbase.com.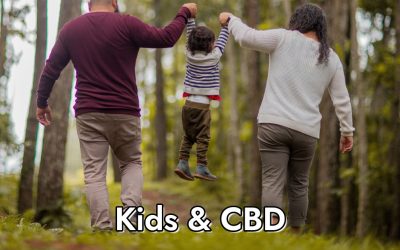 What Parents Need to Know About CBD Here's what parents need to know about CBD. CBD is not just a trend - it's a movement - and it's helped the general public see cannabis in a new light. Kim Barker from CKSoul joins to discuss how CBD is changing the medical...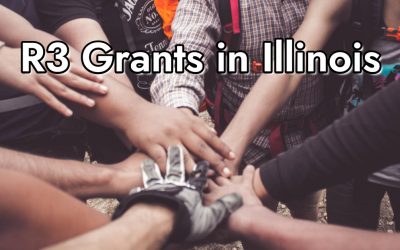 R3 Grants in Illinois R3 Grants in Illinois were created as a way to right some of the wrongs of the War on Drugs. It has recently been announced that, as of May 19, 2020, Illinois allotted $31.5 million in tax revenue for the R3 program. If you are a non-profit,...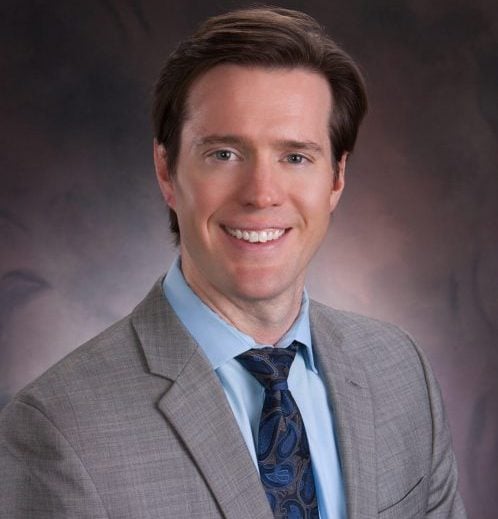 Thomas Howard
Cannabis Lawyer
Thomas Howard has been in business for years and can help yours navigate towards more profitable waters.
Thomas Howard was on the ball and got things done. Easy to work with, communicates very well, and I would recommend him anytime.
Need A Cannabis Attorney?
Our cannabis business attorneys are also business owners.  They can help you structure your business or help protect it from overly burdensome regulations.


316 SW Washington Street, Suite 1A
Peoria, Illinois 61602
Phone: (309) 740-4033 || Email:  tom@collateralbase.com


150 S. Wacker Drive, Suite 2400,
Chicago IL, 60606 USA
Phone: 312-741-1009 || Email:  tom@collateralbase.com


316 SW Washington Street, Suite 1A
Peoria, Illinois 61602
Phone: (309) 740-4033 || Email:  tom@collateralbase.com


150 S. Wacker Drive, Suite 2400,
Chicago IL, 60606 USA
Phone: 312-741-1009 || Email:  tom@collateralbase.com