We Know the Difference Between Hemp and Weed, Do Cops?
NYPD cops confused hemp for marijuana. Earlier this month the NYPD confiscated $17K worth of legal hemp from a CBD business owner. When the brother of the business owner went to the police station to work things out – they arrested him. This week Tom and Miggy were joined by brothers Oren and Ronen Levy from Green Angel CBD and That Pet Cure to discuss the events that occurred to them.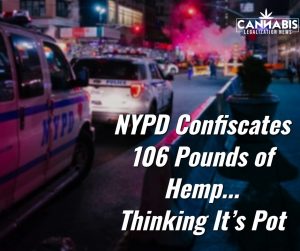 How Cops Confused Hemp for Marijuana:
Oren Levy of Green Angel CBD ordered 106 pounds of 100% legal hemp from Fox Holler Farms in Vermont.

After FedEx picked up the shipment, they reported it to a police department in Vermont because they thought it was marijuana.

Out of the nine boxes in their shipment, each box contained paperwork (Department of Agriculture documents and Notice to Law Enforcement) stating the legitimacy of the shipment.

The police department in Vermont approved everything and requested that FedEx either return the shipment, leave it, or make the delivery

FedEx decided to turn the shipment into the NYPD without telling them that it was already seized and cleared

75th precinct has it

Officer Greenidge from NYPD's 75th precinct called Oren to let him know that they cleared all the paperwork with Fox Holler Farms so he could come pick up his shipment

Oren was recovering from a surgery and was bed ridden so he asked his brother Ronen Levy to pick up the shipment

Around 1:43 PM EST the NYPD received an email from the farm with all proper paperwork – their license, the invoice of order, Department of Agriculture documents, and a letter of contact information

Ronen arrived at the station at 3PM and was arrested at 4PM
"I felt violated, I felt scared. I'm convinced this was pre-meditated. This ball was rolling way before I got into the precinct," – Ronen
CBD businesses test their hemp in labs. The kit the NYPD used to test their hemp came in a small bag and tested positive for THC.
"I tried to explain to them that hemp does have THC, it's just below the legal level. So no matter how many times or how many bags you test it's always going to test positive for THC. Us as citizens have to learn and know the laws but it's clear the police officers don't," – Ronen
While Ronen was incarcerated the NYPD took this picture and posted it on their social media channels. 
"Police really have to educate themselves on this stuff. We're living in a new world, there are new laws. You can't just not care about paperwork. You can't use these outdated testing kits," – Oren
The shipment, which cost Oren over $17K, is still in police custody.
Officers Greenidge and Ganshaw from the @NYPD75Pct used precision policing and relentless follow-up, along with a great working relationship with @FedEx and other local law enforcement officials, to confiscate 106 pounds of marijuana that was destined for our city streets. pic.twitter.com/OnRyLsH90D

— NYPD NEWS (@NYPDnews) November 5, 2019
"It pissed us off. I'm running a legal business here. I'm helping people with cancer, I'm helping people with autism, and I'm being treated like a criminal. My brother was falsely arrested. There needs to be a lot more education for law enforcement. Law enforcement has no idea what they're doing with CBD. It's a brand new industry. There needs to be somebody going into the precincts or going into the academy and training them on it," – Oren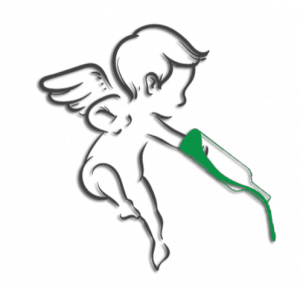 We offer the highest quality full-spectrum organic CBD oil you can buy online and New York City. While other sellers extract from the hemp seed and stem, our CBD comes from only the flower, giving you the most potent CBD per dosage. And because our CBD is concentrated, all you need is a few drops to feel the benefits, like reduced pain, lower anxiety, and better sleep. We import our CBD from Amsterdam, where it's grown by 6th generation farmers. Then we send all our CBD to a third party for lab testing to ensure it is 100% pure and contains less than the legal limit of 0.3% THC. We offer fast shipping, guaranteed quality, and great customer service. Give us a call, send us a text or email us if you have any questions or need help.

ThatPetCure.com is an online store dedicated to providing high-quality pet CBD oils for (our furry friends) Cats and Dogs of all breeds. We are a team interested in contributing to the development of the CBD pet industry by bringing pet store closer to you, our products, are born from our passion: making healthcare products easily accessible to, affordable, and easy-to-use for the pet owner.
Check Out:
Interested in coming on as a guest? Email our producer at lauryn@collateralbase.com.
Get Access to Exclusive Content from Us
Sign up right now to get signed up for our offers to give you access to more cannabis industry information.  Tell us your first name & email address and you'll start getting offers about how we can help you with navigating the cannabis industry today.