Secure and Fair Enforcement (SAFE) Banking Act of 2019
A Bill introduced to Congress and dubbed the Secure and Fair Enforcement (SAFE) Banking Act of 2019 includes big changes to federal marijuana policy.  The SAFE Act does the following:
Safe harbor for Depsository Institutions

Federal Bank regulators cannot prohibit "cannabis-related legitimate businesses" (CRLB)
no bad acts against employees of CRLB
real estate related to CRLB

Protect Ancillary Businesses from:
Protections Under Federal Law

Generally protected under federal law if state law-compliant
Forefieture Protections for CLRBs

Not Required to Lend to CLRBs
Clarity on Suspicious Activity Reports (SAR)

Generally Follow FINcen Guidance
Guidance must follow SAFE Act
There – that is the brief & General outline of the SAFE Act.  Let's discuss what it means & how it became the first marijuana law to make it out of Committed.  But if you need to, by all means, please…
Contact our Cannabis Banking Lawyers
If your financial institution has a question about banking cannabis, our founding cannabis lawyer practiced exclusively for banks in complex commercial litigation – and frequently still publishes on the areas of banking and cannabis – so give our cannabis lawyers today at (309) 740-4033 to discuss the SAFE Banking Act.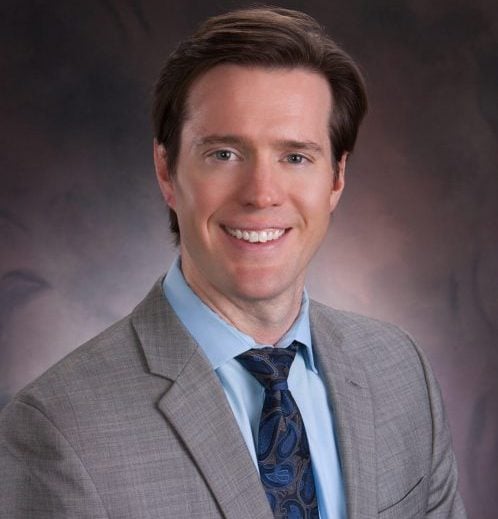 Thomas Howard
Cannabis Lawyer
Thomas Howard has been in business for years and can help yours navigate towards more profitable waters.
Thomas Howard was on the ball and got things done. Easy to work with, communicates very well, and I would recommend him anytime.
SAFE Banking Act Status
For the first time ever in the history of marijuana legalization, a federal bill to limit the criminal penalties for marijuana has made it out of committee.  The Safe and Fair Enforcement Act of the 116th Congress, included dozes of sponsors, including Illinois' own Raja Krishnamoorthi.
The SAFE Banking Act stops the bank regulators from shutting out "cannabis-related legitimate businesses" from financial services.
SAFE Banking Act Vote in Congress
Because the SAFE Banking Act made it out of committee, it moves forwards to floor action – the next stage in the legislative process.  We will recap the seven major steps in the legislative process in a moment, but if you want to review the text of the law.  Feel free to click the link below – or scroll down for our analysis.
Full Text of the SAFE Banking Act Here.
The Legislative process has seven major steps.  Until 2019, each and every marijuana legalization bill never made it past step two – the committee process.  Let's recap all seven steps of making a law.
The Bill is introduced
The Bill goes to committee
Floor Action
Vote
Conference Committee
Presidential Signature
Law becomes effective
So there is still a lot that can go wrong before the SAFE Banking Act becomes a law.  The Bill now has to get Floor Action, where amendments to the bill are proposed and discussed.  
When the vote will be held on it depends on how much discussion the bill gets, which then also must wind its way through the Senate – where it could still die.
TL;DR Version of the SAFE Banking Act
There is a long way to go, but it is the most successful marijuana legalization bill ever – and it effectively legalizes marijuana in states that allow it – and allows banking to Cannabis-related Legitimate Businesses (CRLB)
What's a Cannabis-related Legitimate Business
The short, glib answer is what the SAFE Banking Act defined it is.  Basically, it is a cannabis business that is operating in compliance with its state laws.The protections under the SAFE Banking Act extend beyond CRLBs and go into their employees, and even real estate owned.
Safe Harbor for Banks 
Regulators for federally insured banks will not be able to terminate the FDIC insurance for CRLB business.  Further the federal regulators cannot punish a bank for providing services to not only CRLBs, but also their employees and any leases for equipment or real estate that the CRLB has.
Protections for Ancillary Businesses
Not only are the CRLBs protected, but also the Money Laundering laws and the transactions involving unlawful activities (like trafficking in marijuana – a Schedule I substance under the CSA).
More Federal Protections for CRLBs
Banks cannot be "held liable to any Federal law or regulation" for providing financial services to CRLBs, or for further investing any income derived from those banking services.  
But wait – there's more!
The asset forfeiture laws will also not apply to CRLBs that have a loan with a bank that includes collateral – meaning that CRLBs can have bank loans for real estate or equipment without worry that the Federal asset forfeiture laws for trafficking in Schedule I substances won't apply.
Banks are Not Required to Lend to CRLBs
Banks that do not want to lend to CRLBs do not have to under the SAFE Banking Act – but those that want to make money can.
Clarity on Suspicious Activity Reports
The FINcen guidance from the Obama administration for Suspicious Activity Reports (SARs) is reaffirmed and strengthened by the SAFE Banking Act.  The FINcen guidance from the Obama administration set the policy for three different levels of SARs for banks lending to CRLBs.
The SAFE Banking Act goes further by requiring future FINcen guidance to expressly comply with the SAFE Banking Act.
 Conclusion: 116th Congress Votes on SAFE Banking Act
It's not as eloquent as it should be, much like America's cannabis laws.  But the SAFE Banking Act is the best marijuana law to ever make it out of committee in the history of the federal government – which to be fair is a very low bar.
If you liked this content, or know someone that would find it interesting – please consider sharing.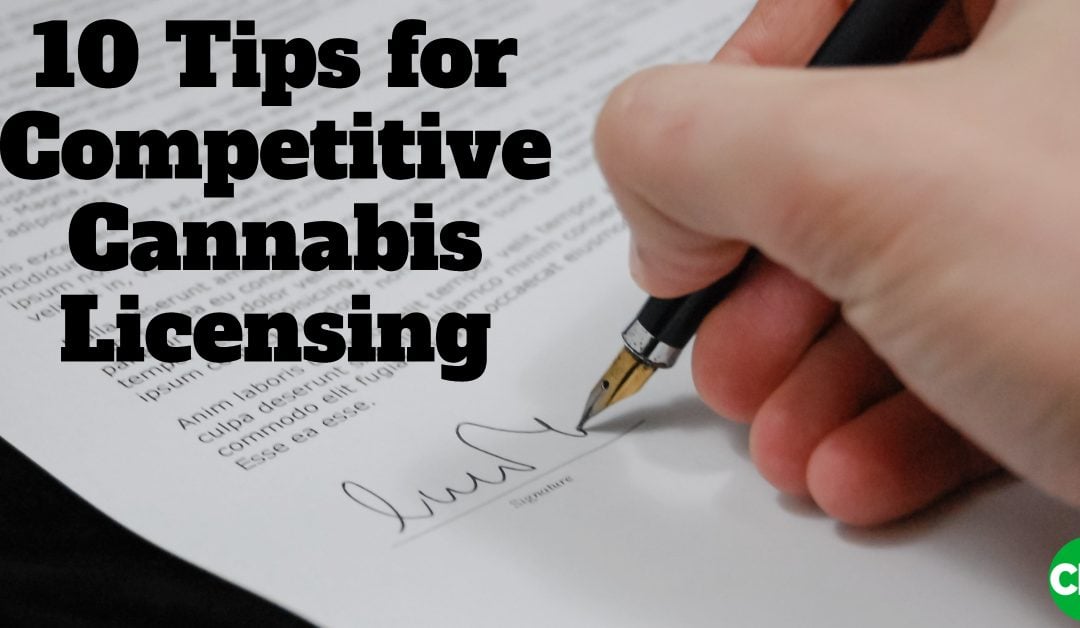 10 Things to Know When Applying for a Cannabis License Winning a cannabis license in Illinois is a game of chance, but that doesn't mean you can't put your absolute best foot forward. Over the last few months, Cannabis lawyer Tom Howard has completed dozens of...
Need A Cannabis Attorney?
Our cannabis business attorneys are also business owners.  They can help you structure your business or help protect it from overly burdensome regulations.

316 SW Washington St, 

Suite 1A 

Peoria,
IL 61602, USA
Call Us 309-740-4033 || e-Mail Us tom@collateralbase.com

150 S. Wacker Drive,
Suite 2400 Chicago IL, 60606, USA
Call Us 312-741-1009  || e-Mail Us tom@collateralbase.com

316 SW Washington St, 

Suite 1A

Peoria,
IL 61602, USA
Call Us 309-740-4033 || e-Mail Us tom@collateralbase.com

150 S. Wacker Drive,
Suite 2400 Chicago IL, 60606, USA
Call Us 312-741-1009  || e-Mail Us tom@collateralbase.com