420-Friendly Social Networks
From deleting pages with hundreds and thousands of followers to picking and choosing what analytics cannabis brands are allowed to access – it's clear social media isn't a fan of cannabis. It's obvious consumers want a space to connect, whether it's in person with cannabis social groups, dating apps, or online. This week Tom and Miggy sat down with Kurt Akers, Co-Founder and CEO of Kannatopia.com, to discuss the hoops cannabis consumers and brands have to jump through to connect with like-minded people on social media.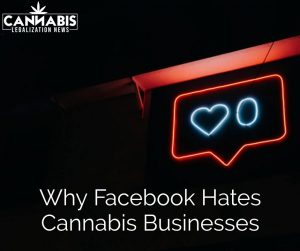 Tons of cannabis businesses and brands always get shut down on Facebook or have content deleted of YouTube or Instagram accounts deleted. – Kurt Akers
What is Kannatopia?
A social networking platform for cannabis consumers

Cannabis enthusiasts can connect, explore, and socialize with other consumers

Currently web platform

Developing apps for Android and iOS

Currently invite-only for businesses

Founded in 2015

Headquartered in Chicago, Illinois
What Kannatopia Solves for Consumers
Finding a 420 friendly social network that meets your necessities can be a tough feat, luckily Kannatopia offers several features that can elevate your social networking and cannabis consuming experiences.
The Kannalog – The medical consumers dream designed for journaling your cannabis experiences. Record your favorite strains and products to understand what you like and dislike

Cannabis Guides – Share cannabis recipes, travel tips, and how-to's
Recommendations – A review feature that allows users to browse and submit recommendations for cannabis strains, products, accessories, and dispensaries

Community Building – Connect with your neighbors and join groups that you identify with
We're really trying to solve the problem where most cannabis consumers generally don't want to be on Facebook, Twitter, or Instagram sharing their cannabis experiences depending on what their comfortability levels are. – Kurt Akers
Recent Guides
How to Roll 5 Types of Joints

Concentrate Basics (Shatter, Budder, Oil)

Easy Peanut Butter Fudge Edibles

How to Fill an Oil Cartridge

How to Visually Inspect Quality Cannabis
Recent Recommendations
Kannatopia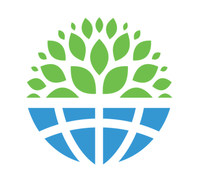 Our mission at Kannatopia is a simple one. We want to put an end to social stigmas and stereotypes that exist for medical patients and adult recreational consumers. Our vision is to "Connect the Cannabis World", elevate experiences and allow Cannabis enthusiasts to explore in a friendly way that gives value to them in their everyday life.
Check Out:
Interested in coming on as a guest? Email our producer at lauryn@collateralbase.com.