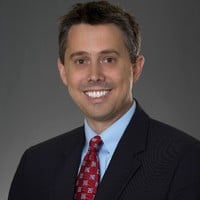 Attorney - Ohio & Michigan
Experienced Cannabis, Business, and Employment Attorney.

Assisting medical and recreational marijuana and industrial hemp clients since 2012. Successfully helped cultivators, processors, and dispensaries obtain marijuana and industrial hemp licenses throughout the United States. Drafted winning cannabis license applications in numerous states.

Assisting American cannabis operators with multi-state expansion, mergers and acquisitions, real estate acquisition and financing as well as general contract and employment law.

Assisting Canadian cannabis companies as they enter the United States.

Legal representation for startup and emerging companies;

Assisting domestic and international clients with mergers and acquisitions; corporate reorganizations, joint ventures, franchising and drafting commercial agreements;

Corporate and commercial financing, including private and public offerings of equity and debt securities; private equity and venture capital transactions; structuring and drafting finance and credit facilities;

Public company securities compliance, including SEC periodic reporting, proxy materials, registration issues, public disclosure issues and corporate governance.

Licensing and regulatory compliance in various regulatory industries (banking, gaming, fantasy sports, e-sports, cannabis, industrial hemp);

Outside American general counsel for international companies;

Oversight and advice on international business transactions, labor and employment, joint ventures, trade, immigration, foreign investment and commercial transactions with an emphasis on India and China; and

Advising international companies and investors on investment and corporate matters within the United States.

Specialties:

Corporate Law
Venture Capital
Securities
Mergers & Acquisitions
Regulatory compliance for regulated industries
Marijuana & Industrial Hemp licensing and regulation
International Law and Trade for China, India and Asia
Import-Export Compliance
Local and General Counsel
Labor and Employment, Human Resources, SHRM
Get a Cannabis Consult With John Mackewich
Take your Cannabis Business to the Next Level
60 – 75 Minutes of Analysis with Tom on Your Business
Startup Cost Analysis & Budget Strategy
SWOT Analysis of Your Team
Application Strategy & Analysis
Social Equity Applicants Review
Fundraising Methods & Requirements
Emerging trends for your industry
Exclusive marketing events
Discounts on Future Investment on demand options
Take your Cannabis Business to the Next Level
60 – 75 Minutes of Analysis with Tom on Your Business
Startup Cost Analysis & Budget Strategy
SWOT Analysis of Your Team
Application Strategy & Analysis
Social Equity Applicants Review
Fundraising Methods & Requirements
Emerging trends for your industry
Exclusive marketing events
Discounts on Future Investment on demand options
See what some of our successful clients have to say about our work together. We take great pride in ensuring the highest standards of client satisfaction.
Tom is the right attorney if you are an investor interested in the Cannabis and Hemp industries in Illinois.
Thomas has been very helpful and knows the industry better than any other lawyer I have spoken with.
The consultation was informative and helped me navigate the tricky process. I would highly recommend his services.