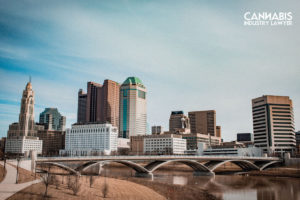 Want to open a dispensary in Ohio? You will need to be quite lucky and well prepared to open a Ohio dispensary. Currently the State only permits medical marijuana and adult-use remains illegal. We discuss aspects of the medical cannabis industry in Ohio and how you can open a dispensary in OH. 
Ohio Dispensaries 
According to the proposal, individuals may possess and purchase up to 2.5 ounces of cannabis, as well as grow up to six plants at home (with no more than 12 plants per residence). Cannabis revenue would benefit local governments, education, and public infrastructure. Learn more about the legalization initiative 2022.
Meanwhile, Ohio politicians are encouraging their colleagues to approve the legalization of adult-use marijuana. Like the 2022 voter proposal, the idea would legalize small amounts of cannabis for personal use. The proposal introduced by Reps. Casey Weinstein and Terrence Upchurch also allows for the expungement of prior cannabis offenses.
By 2021, Ohio's medicinal marijuana industry is anticipated to generate $350-$425 million in sales. According to Marijuana Business Daily, this implies a significant gain of more than $221.5 million in 2020.
Here is all the information on how to open a medical marijuana dispensary in Ohio.
Opening a Medical Marijuana Dispensary in Ohio
The State Board of Pharmacy (BOP) is responsible for overseeing medical marijuana retail dispensaries, the registration of medical marijuana patients and caregivers, the approval of new forms of medical marijuana and coordinating the Medical Marijuana Advisory Committee.
With the revenue generated by cannabis dispensaries in the billions of dollars and rising, these developments present a very lucrative opportunity. However, opening and running a dispensary is a challenging business venture:
Opening a dispensary requires a lot of considerations, compliance with numerous regulations and a significant amount of capital. 
Costs to open your doors could run from $500,000 upwards of millions depending on real estate costsand the size of the operation.
Many cannabis dispensaries are selling millions of dollars of product a month
Competition for new dispensaries tends to be fierce.
How many Ohio Dispensaries are there?
On September, 2021, the Ohio Board of Pharmacy split the state into 31 dispensary districts, allowing it to map the locations of the state's 56 licensed dispensaries. There are two dispensaries that have not yet been granted permission to open their doors to patients. The new method would restrict the state's dispensaries to 130.
The new distribution system seeks to ensure that each dispensary district in the state has around 1,200 registered patients. Ohio would have more dispensaries per capita than neighboring Pennsylvania.
Applicants must pay a $5,000 application fee and submit supporting documentation before the process concludes on November 18.
The winning applications will be selected using a "drawing" method in which the applications are sorted at random in each district.
Only the applications that are chosen will be examined to verify that they meet the standards of the state. If they do, they will be awarded temporary dispensary licenses and will be able to begin construction on the facility.
Officials said that this would potentially shorten the procedure compared to the "competitive ranking" technique used during the original application process, which reviewed every dispensary application and selected the top 58.
Of course you still need a medical marijuana card for a qualifying medical condition to access Ohio medical marijuana and a government issued ID.
RELATED POST: HOW MUCH DOES IT COST TO OPEN A DISPENSARY?
Requirements for a medical marijuana dispensary license in Ohio
The State of Ohio Board of Pharmacy licenses and regulates medicinal marijuana shops in Ohio. In Ohio, a certificate of operation is necessary to open a dispensary. You must meet all state statutory rules and criteria in order to get a certificate of operation.
In addition, you must present a financial plan describing your assets. This is an important stage in the application process for an Ohio cannabis retailer.
Other information that necessary in the application process is:
A business plan that incorporates inventory control information.
A comprehensive financial plan
Employee wage rates and benefits
A plan for staff education
Demonstrated knowledge of medical marijuana.
Operation plan
Further, you need to keep in mind the following restrictions for OH Dispensaries:
A dispensary may not be any less than 500 feet from a school, church, public library, public playground or public park as well as remaining ensuring;
The location has to meet local zoning laws within their respective city/county;
The applicant must provide proof that the applicant has adequate liquid assets to cover all expenses and costs of the first year of less than $250,000.
Financial requirements for an Ohio dispensary
Application fee: $5,000
License fee: $80,000
Annual renewal: $80,000
Dispensary certificate of operation fee $70,000
Biennial renewal for a dispensary license fee $70,000
Biennial renewal for a dispensary associated key employee card fee $500
Biennial renewal for a dispensary key employee card fee $250
Biennial renewal for a dispensary support employee card fee $100
Reissued dispensary certificate of operation or employee identification card fee $50
Change in ownership fee $5,000
Relocation fee $5,000
Major modification or renovation fee $5,000
Timeframe for 2021 Ohio dispensary round
Following the publication of the RFA II on September 20, two Question and Answer sessions will be conducted between September 20 and October 6, 2021, and October 17-21, 2021. The application period will begin on November 4, 2021 and end on November 18, 2021 at 2 p.m.
Conclusion
With the right motivation and access to necessary resources, our office can help you successfully start a profitable cannabis dispensary in Ohio. Although it is important to note that this process takes time even when you have the resources.
Remember: the cannabis industry is heavily regulated and getting help from industry, and business experts is recommendable.
And lastly, don't miss out on our Marijuana Legalization Map where you can browse the current status of laws in every state in the United States and see all our posts on each of them.