How to Open a Cannabis Dispensary in Illinois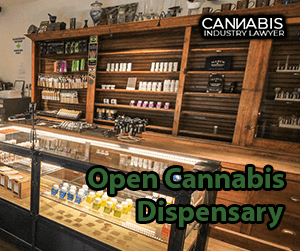 Opening a cannabis dispensary is a dream by many fueled by the green rush in cannabis as more and more states legalize. The THC cannabis business is expected to grow from approximately 20 Billion in 2020 to 80 Billion by 2030 as more and more states legalize. Today, we will focus on opening a dispensary in the emerging market of Illinois.
In 2019, Illinois became the 11th state to legalize recreational cannabis. It was also the first state to achieve this through legislation.
There are currently 55 licensed medical cannabis dispensaries in the state, as medical cannabis has been legal from 2014.
Opening New Cannabis Dispensaries Illinois
Illinois will issue up to 75 new recreational cannabis retail licenses to applicants by May 2020 (delayed), with applications made available from October 2019. With the revenue generated by cannabis dispensaries in the billions of dollars and rising, these developments present a very lucrative opportunity. However, opening and running a dispensary is a challenging business venture.
Opening a dispensary requires a lot of considerations, compliance with numerous regulations and a significant amount of capital.
costs to open your doors in Illinois could run from $500,000 upwards of millions depending on real estate costs
Many cannabis dispensaries are selling millions of dollars of product a month
competition for new dispensaries in Illinois is fierce.
Illinois Cannabis Dispensary Application PDF
How much does it cost to open a cannabis dispensary?
You will need a business plan if you seek to open a dispensary in Illinois. There are several aspects that your business plan should cover. These are explained in detail below:
Product/Service Description – This entails how you plan to run the dispensary and the unique aspects about it. Try to be as specific as possible. Include details of the strains of flower you will dispense and where you will source them.
Market Research – This section includes the methods you used to identify your target customers and how this data will affect your marketing, operations and pricing. Always use concrete numbers (ideally verified by a third party) rather than estimates.
Competitors – Includes details on other businesses that you will compete with, either directly or indirectly. What are their strengths and weakness, and how do you plan to differentiate your business.
Leadership Team – This section includes a summary of your qualifications and those of your management team. You may include business development experience in other sectors, leadership skills or customer service.
Financials – This section can be quite daunting. It involves formulating a clear and concise budget. You should include a long-term (say 5 years) financial forecast that includes operational expenses, net profit and projected annual revenue.
A revenue forecast is conducted by estimating how much product you think you will sell production costs, retail price and complementary costs (payroll, rent, transport, etc.). You may also include a break-even analysis, with an estimated timeline until profitability.
Illinois-specific Requirements – You may include details of covering your security systems, secure product transport, product tracking, waste plans and other state requirements. Note that these may be included in your application.
Investor Proposal – Involves how you will value your shares if you present your plan to investors. Consult with a CPA to ensure you are compliant with state and federal regulations.
Obtaining a retail cannabis license in Illinois, or any other state can be incredibly difficult and costly. The Illinois Department of Financial and Professional Regulation (DFPR) is tasked with cannabis licensing in Illinois. There are strict requirements for prospective dispensary owners.
Applicants have to undergo a background check, release full tax returns for past years and disclose any past bankruptcy or defaults on student loans, alimony or child support. You must submit a conditional adult-use dispensing organization license application along with a non-refundable $5,000 application fee. Once you receive a permit, there is a $30,000 permit fee for the first 12 months.
Annual permit renewal costs $30,000. You are also required to prove $50,000 in escrow and demonstrate adequate capitalization. Note that there are other extra fees associated with operating a dispensary.
These include a $25,000 dispensary registration renewal fee and $50(each) dispensing agent renewal, identification card replacement and registration replacement fee. Illinois dispensary licensure is based on a 250-point system. Below are some of the ways that the points are scored:
Security and record-keeping
Business plan, financials, floor plan and operations plan
Suitability of human resource training plan
Cannabis-related knowledge/experience
Diversity plan
Employment and Labor practices
It is worth noting that you will spend considerable resources on regulation compliance, and you need to plan ahead for this.
The 75 recreational cannabis retail licenses to be issued in Illinois have been divided among the 17 Bureau of Labor Statistics (BLS) regions in the state. This has been done to ensure ideal geographical dispersion of the cannabis dispensaries. What this means is that your dispensary has to be located within the BLS region detailed on your licensure application.
Once your license has been approved, you will only have 6 months (180 days) to select a physical location for your dispensary storefront. The location has to meet certain requirements. They are detailed below:
Has to be suitable for access by the public
Must have a layout that facilitates safe dispensation of cannabis
Has to be sufficient in size, lighting, power allocation, product handling and storage
Must have adequate parking and handicapped-accessible entry and exit spaces.
Should not be located within 1,000 feet of another dispensary, school, residential zone or place of worship.
Given these requirements, developing a complaint dispensary can cost anywhere from $300,000 to 1 million depending on size, layout and complexity. It is also essential to ensure that the owner of the property where your dispensary will be located is okay with the business venture. Some property owners may not support a cannabis-related business due to federal illegality, potential liabilities or pressure from law enforcement.
Want to Open a Dispensary
According to Illinois law, a cannabis dispensary is required to provide an assortment of products from different cannabis cultivating establishments. The inventory available for sale at your dispensary from a single cultivator must not exceed 40 % of your total inventory. This ensures that your customers have sufficient variety. It also discourages growers from exclusively stocking their products once they establish dispensaries.
Some states require that dispensaries grow their cannabis. Luckily, this is not the case for Illinois. However, you can set your eyes on establishing a cultivation facility when your dispensary kicks off. It is good practice to source your cannabis in different forms. Different clients will prefer different product such as edibles, concentrates, dabs or oils.
Market entails determining what sets your business apart and how you let this be known to the consumer base. However, marketing a cannabis dispensary has its nuances that you must be familiar with. In Illinois, you cannot engage in marketing that is misleading or false, promotes overuse of cannabis, includes images of the leaf or bud or shows actual consumption of the product.
You may also not make medicinal or therapeutic claims about your product or use images that can appeal to minors (cartoons, pets or toys). Also, you cannot advertise your dispensary on radio, television or a public transit vehicle. The best marketing platforms for cannabis dispensaries include websites, social media, mobile apps (Leafly and Weed Maps), magazines and loyalty/referral programs.
In 2013, the state of Illinois made marijuana accessible to patients who need it for various medical conditions. The state launched a pilot program and named it the Compassionate Use of Medical Cannabis. A patient registry was written up and qualified patients as well as their designated caregivers would be protected from prosecution and arrest. 
It is now 2019 and the state is making marijuana even more accessible. A legalization bill that will make it possible for people to buy, transport and sell recreational marijuana is set to take effect. The bill, which is an amendment of the previous legislation concerning marijuana will regulate marijuana in the same fashion as alcohol and allow usage for persons over the age of 21.
The prospect of booming business
With the new law set to take effect soon it is only a matter of time before the cannabis industry develops into a multi-billion industry. Residents can take advantage of the various licenses set to be issued out for growers and dispensary owners. Going by the stipulations in the new bill it is a very real prospect that Illinois could soon become a cannabis haven and there is no telling what new opportunities may crop up in the process.
Different types of dispensary licenses in Illinois
There are three types of licenses under the dispenser's category defining the manner in which business people can supply marijuana in the state. The three include;

1. The Early Approval Adult Use Dispensing Organization License.
2. The Conditional Adult Use Dispensing Organization License.
3. The Adult Use Dispensing Organization License commonly referred to as just a dispensary license.
Guidelines for an Early Approval Adult Use Dispensing Organization License.
This is the license for certified cannabis dispensers issued under the Compassionate Use of Medical Cannabis Pilot Program. To apply for the license applicants will be required to pay an application fee of $30,000 (nonrefundable). You will also be required to the nonrefundable fee for cannabis business development which is also non-refundable. The fee shall be charged at 3% of the dispensary's sales through the month of July 2018 to July 2019 or a set fee of $100,000 if the percentage payments exceeds this amount. Yo will also need to show identification for a Social Equity Inclusion Plan.
Guidelines for a Conditional Use Dispensing Organization License
The license is awarded using a merit system in which the top-ranking applicants are issued with the license. It is important to note that the license does not allow the sale or purchase of cannabis or products infused with cannabis. Those who receive the license will have a period of 180 days from the date of approval to identify a location where they intend to set up their shopfront.The license was introduced to reduce the costs that a new entrant has to pay to join the industry and has a non-refundable application fee of $5,000. License holders will have to renew their licenses on a yearly basis at a cost of $60,000. By May 2020 the state hopes to have issued 75 such license.
Guidelines for an Adult Use Dispensing Organization License
This is the license that has all interested parties excited. The license will allow associated businesses to buy cannabis from craft growers, cultivation centers, processing organizations or other dispensaries. With this kind of license dispensaries have the green light to sell cannabis and infused products, paraphernalia, seeds to other suppliers or purchasers. These will also have the go ahead to sell to patients using cannabis to treat medical conditions.
To apply for the license individuals will have to part with a non-refundable application fee of $30,000. Once the license is awarded, the dispensary will have to get a renewal after a year and this will cost $60,000. Such license have already been issued across the state with the Department hoping to give out 110 more licenses by 21st December 2021.
Business plans you will need to get a Dispensary license
There is tight criteria to consider as you prepare to make your application as a cannabis dispenser. If you are looking to apply for the license then you will need the following business plans;
1. Template of your financial plan
2. Template of your marketing plan
3. Template of patient records
4. Template of a security plan
5. Template of suitability of proposed facility
6. Template of staffing plan
7. Template of a plan with which to educate patients
8. Template of inventory control
9. Template of operations plan
Marijuana for recreational purposes
When J.B Pritzker won the governor seat for the state of Illinois in 2018, lawmakers immediately adjusted their focus to work on expediting the legalization of recreational marijuana. Taking marijuana off the banned substances list and taking it mainstream was one of the campaign promises that the incumbent made in his campaign days.
Even as the new law is about to be adopted it will not affect the cannabis pilot program in any way. The law is mainly focused on increasing the number of dispensaries anticipating a boom in the cannabis business albeit in a slow and controlled manner. Equity applicants will continue to receive preferential treatment as the Department finds more ways to apply the new regulations in equal measure across all districts. With all the requirements you need for successful application, those wishing to jump into the industry will need a combination of luck and a good backing team. It is changing times in the state of Illinois and cannabis culture enthusiasts can expect to get the best in strains, products, cannabis paraphernalia.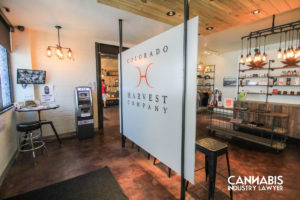 With the right motivation and access to necessary resources, this guide can help you successfully start a profitable cannabis dispensary in Illinois. It is important to note that this process takes time even when you have the resources.
Given the licensure steps, finding a suitable location and developing your storefront to meet the state requirements, it may take well over a year.
The cannabis industry is heavily regulated and getting help from industry, and business experts is recommendable.
Want to Open a Dispensary
Thomas Howard has been in business for years and can help yours navigate towards more profitable waters.
Our cannabis business attorneys are also business owners.  We can help you structure your business or help protect it from overly burdensome regulations.