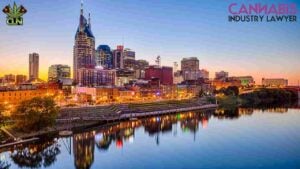 Curious about how to open a dispensary in Tennessee? Get a comprehensive overview filled with useful insights for a successful launch. To successfully establish a dispensary, understanding the regulations and laws that Tennessee's Medical Cannabis Program has anchored is crucial. These rules guide actions at both the supplier and buyer levels, ensuring adherence to marijuana's permitted medical use.
Research the Tennessee Medical Cannabis Program
Knowledge of Tennessee's medical marijuana laws is crucial for a prospective dispensary owner. These laws provide directions on the cultivation, sales, distribution, and consumption of medical cannabis.
In February 2019, Tennessee lawmakers introduced twin bills to legalize medical cannabis: SB 486 and HB 637. The bills, sponsored by Senator Janice Bowling and Representative Ron Travis, would have provided relief to patients with around 20 medical conditions, including cancer, chronic pain, seizures, spasms, opioid addiction, and PTSD
Ensure you stay updated with new regulations or amendments to existing ones. The regulatory landscape is dynamic due to the evolving perception of medical cannabis nationally and locally. A well-versed understanding reduces legal risks associated with the industry.
Familiarize yourself with regulations for dispensaries
Keeping updated with changes in Tennessee's cannabis regulations is crucial for any dispensary owner. Regulatory changes could involve licensing, pricing, and packaging. An outdated operation could risk running afoul of the law and incurring costly legal penalties. Researching and understanding a State' Cannabis Program is essential. Acquaint yourself with the qualifying medical conditions, licensing process, and rules governing dispensaries. The Department of Agriculture provides detailed information on its website.
Hiring an expert cannabis consultant will be beneficial in ensuring you stay in compliance with Tennessee's cannabis regulations. They can advise on matters such as regulatory filings, product limitations, and tax obligations.
While the rules may feel daunting, a strong team of cannabis consultants can guide you through them. They can help you steer clear of regulatory pitfalls and keep your dispensary thriving. Remember, regulation updates require your constant attention for continued success.
Study the licensing process
In your pursuit of a Tennessee dispensary license, it's vital to have a deep understanding of the intricate cannabis licensing process that the state follows. Learning how to open a Dispensary in Tennessee can greatly increase your chances of successful license acquisition, setting you apart in the State's burgeoning dispensary market.
Understand Tennessee's marijuana laws and regulations

Research the application process in detail

Learn the criteria the state uses to evaluate applications

Calculate the usual costs associated with obtaining and maintaining a license

Identify the legal implications and responsibilities attached to operating a dispensary in Tennessee
Develop a business plan
Crafting a comprehensive business plan is critical to successfully open a dispensary in Tennessee. It encapsulates your dispensary's concept, financial projections, operations, physical store site, and marketing strategies, serving as a roadmap toward profitability and sustainability.
Identify your target market and distinctive selling proposition.

Draft realistic financial models and budget estimates.

Detail your product line, your chosen suppliers, and inventory management.

Outline your organizational structure and the strategic roles within your team.

Plan your marketing strategies to attract and retain customers.

Establish potential risks and challenges, coupled with mitigation strategies.

Include your funding plan, highlighting your primary sources of investment and backup options.
Secure funding
Starting a medical cannabis business in Tennessee calls for significant financial resources. Understand your potential funding sources, such as bank loans, private investors, and crowdfunding initiatives, to determine the best fit for your venture.
A sturdy financial plan is pivotal for a medical cannabis venture, paving the path towards secure funding and successful operation in Tennessee.
Navigating the financial landscape for your cannabis dispensary in Tennessee can be challenging. A solid understanding of the potential costs and developing comprehensive financial projections can serve as your roadmap to securing the necessary capital.
Create financial projections
The economic aspect of opening your dispensary depends heavily on your financial projections. These projections should be realistic, accounting for all foreseeable revenues, expenditures, and the point of breaking even. A caveat though – it always takes longer and costs more than initially projected. If you want to know how much does it cost to open a dispensary, you should:
Research financial averages of dispensaries similar in scope and size.

Include costs for packaging, processing, and testing products.

Factor in long-term costs such as lease, payroll, and utilities.

Project your potential revenue based on your location's demographics and competition.

Determine your projected break-even point.
Obtain a license
An essential step in opening a cannabis retailer dispensary in Tennessee involves mastering the rigorous licensing process. The Tennessee Department of Agriculture leads this process, whereby applicants must submit a comprehensive application, demonstrate financial competency, and undergo a background check.
Thoroughly research the licensing regulations and application requirements

Prepare a detailed business plan to submit with your application

Secure adequate funding as proof of financial viability

Submit to a comprehensive background check

Include your plan to ensure compliance with all laws and regulations

Be prepared for time investment, as the licensing process can be lengthy and arduous
Find a suitable location
Identifying the ideal location for your dispensary in Tennessee involves various crucial factors. Being aware of these variables helps in aligning your dispensary to the target market, increasing accessibility, and visibility, and ensuring optimal security.
Zoning laws in Tennessee also play an important role in determining where your dispensary should be located. Your dispensary location must adhere to these laws, ensuring it is situated in a commercial zone, positioned at a safe distance from certain public establishments.
Evaluate the accessibility of a location considering proximity to major roads and public transportation.

Ensure ample parking facilities are available for your customers.

Consider visibility:

A highly visible location can attract more customers.

Assess the surrounding establishments to ensure your dispensary is not within the restricted proximity dictated by zoning laws.

Check if the location is within a commercial zone as per Tennessee zoning laws.
Design and build your dispensary
Creating a functional and aesthetically pleasing dispensary involves selecting the right equipment and implementing modern design concepts. Design should ease customer flow, adhere to security requirements, and create a welcoming environment.
Acquiring building permits entails liaising with local government, understanding zoning laws, and adhering to detailed regulations. Partnering with construction firms familiar with designing dispensary regulations can streamline this process, mitigating potential roadblocks.
Define your dispensary's concept and target market
Establishing a unique concept for your dispensary is crucial to standing out in Tennessee's competitive cannabis market. Consider adding a unique twist to your dispensary, like an organic focus or a wellness-oriented approach, to differentiate your business from others.
Identifying and attracting the right target market is another key step in the process. Understand the demographics, behaviors, and needs of potential customers. This could be medical patients seeking relief, or wellness enthusiasts looking for organic, high-quality hemp or cannabis. Cater your product offerings and marketing strategies to meet their unique needs.
Hire and train staff
Building the right team for your dispensary is a vital step. You would need individuals who have a strong understanding of the Tennessee Medical Cannabis Program as well as the various products you offer.
Proper training of these individuals is equally important. It ensures satisfactory customer service, enhances knowledge of products and assures your dispensary's compliance with regulations.
Consider employing a cannabis pharmacist or a medical professional well-versed in cannabis to lend credibility to your business.

Seek employees with retail experience for customer-facing positions to deploy excellent customer service.

Consider cost-effective online training platforms for your staff to remain updated on changes to the Tennessee Medical Cannabis Program.

Ensure every staff member understands and can communicate, the benefits and potential side-effects of the products your dispensary sells.
Source your products
Sourcing products for your Tennessee dispensary involves forging strong relationships with licensed producers and processors. It's essential to identify quality suppliers who can provide a steady supply of medical cannabis products to meet your customers' needs.
Ensure that the products you source meet the stringent standards for cannabis products in Tennessee. Quality control is vital, and offering top-notch products can set your dispensary apart in this growing market.
Build relationships with trustworthy and licensed growers and processors.

Ensure consistent supply to meet demand.

Evaluate product quality regularly.

Keep the product range diverse and interesting.

Negotiate contracts and terms with suppliers.

Ensure suppliers adhere to Tennessee's strict standards for medical cannabis.
Market and promote your dispensary
Learning how to open a Dispensary in Tennessee is not enough because crafting a winning digital marketing strategy can give your Tennessee dispensary an edge. Smart SEO, social media engagement, and a user-friendly website, coupled with engaging content, can help you reach your target audience effectively. Take advantage of the technology that we have nowadays.
Public relations shouldn't be overlooked. By engaging with the local media and community, hosting informative events, and disseminating press releases, you can generate a positive buzz about your dispensary within the Tennessee medical marijuana industry.