Helping Your Cannabusiness
Scheduled your strategy session now to get:
→ Negotiating insights
→ Compliance tips
→ Contract drafting
→ Litigation planning
In Cannabis Law Practice Since 2010
After years of more abstract research on the federal laws, practical state and local business cannabis issues required my help. Today, CBD and Hemp have joined the field and business is expanding nationwide.
Free Strategy Session
Cannabis law is a very new area of practice, but since 2010, marijuana lawyer Thomas Howard has been researching and writing on the federal and state laws.
Cannabis Lawyers with a Business Background
Thomas Howard spent the first ten years as a lawyer becoming a stock broker (Series 7 & 66 licenses) and then representing financial institutions on secured transactions.
Call for your Free Strategy Session for help with any of the following cannabis business issues:
corporate organization
HIPAA compliance
Real Estate
Employee
Trademarks
Digital sales & marketing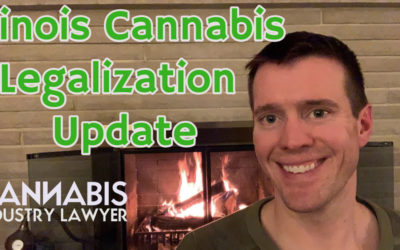 Illinois is one of the fastest moving cannabis legalization states in the country. So a lawyer from Peoria Illinois offers this video and blog post rundown. This post is going to cover its big three. Adult use, hemp & medical marijuana.Illinois Cannabis Update -...
read more
Want to grow your cannabis business?
Cannabis Lawyer
During his first years of practicing law, Cannabis Attorney, Tom Howard researched the history and case law regarding the origin and validity of the nation's marijuana laws. He published the historical fiction resulting from the research under his pseudonym, Hoam Rogh. He previously published two other books that he wrote during his time at law school.
Contact a Cannabis Industry Lawyer
Cannabis Industry Lawyer is a Stumari designed website for Tom Howard's law practice at the central Illinois lawyers firm of Hall, Rustom & Fritz.
All information provided herein is for educational purposes only and no attorney-client relationship shall be formed unless through an engagement letter obtained offsite.
16 SW Washington st. Suite 1A Peoria, IL 61602
Mon-Fri: 8:00 am – 4:30 pm Saturday & Sunday: Closed
Email Our Cannabis Lawyers

316 SW Washington St,Peoria,
IL 61602, USA
Call Us (309) 740-4033 || e-Mail Us tom@stumari.co