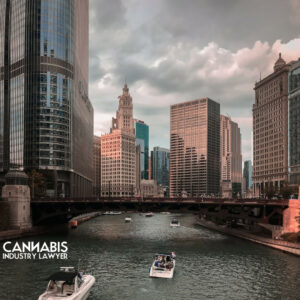 An Illinois Cannabis Attorney can help you win a license, structure your organization, operate your cannabis business and much more – if you have a good cannabis lawyer.  We will explore what is an Illinois Cannabis Lawyer and why cannabis companies in Illinois must have one. Illinois has a very regulated cannabis industry, which makes a cannabis lawyer a necessary member of the team. 
What is an Illinois Cannabis Lawyer
At minimum, an Illinois Cannabis Lawyer must have a keen grasp of the cannabis laws in the state of Illinois. The Cannabis Regulation and Tax Act (CRTA) legalized cannabis for business purposes for adults 21 and over in 2019. A cannabis lawyer must know all the aspects of the CRTA, plus its hundreds of pages of regulations from either Illinois Department Financial and Professional Regulation (IDFPR) or the Illinois Department of Agriculture (IDOA).