We offer cannabis business plans for licensed operators.
A cannabis business plan may be required by the State issuing the license, or required to help your team clarify its vision and attract investors. Knowing the right audience for your business plan is key because it could be graphics for getting investors interested, detailed risk disclosures for compliance in your capital raise, or regulatory compliance for you cannabis business license application. We have experience in each aspect of what your need in a cannabis business plan.
What goes in to a cannabis business plan?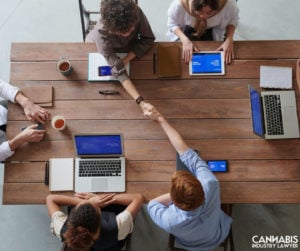 Executive Summary
An executive summary should be a summary of your solid business plan that could stand alone. In the executive summary, you show investors:
who you are,
who is part of your management team,
what is your target market, who are the competitors, and
what problems you plan to solve on the market.
If you plan to open a dispensary, make sure you include the products you want to offer to consumers. If you are a cannabis processor, focus on your primary operations as a middleman. If you are a cannabis producer or cultivator, mention in your executive summary of how you plan to sell products to other cannabis company: companies and processors.
How to a write a business plan for your cannabis brand.
Cannabis businesses are popping up all over the country, and if you're thinking of starting one, you'll need a well-written business plan. This guide will teach you everything you need to know about creating a cannabis business plan that will impress investors and license application reviewers. Everything you promise in your cannabis business plan must be realistic, so be sure to do your research before you start writing.
A well written business plan for your cannabis brand is not only for investors, or lenders, often the state regulators want cannabis business plans for regulatory compliance. The federal government has not yet legalized marijuana under its outdated laws.  When it comes to your cannabis company, a professional business plan with a financial model can show how a business succeed and makes a good investment based on a sales forecast and projected costs.
A cannabis business plan should include a mission statement, detailed financial analysis, information about the cannabis industry, personnel plan, and a marketing and sales strategy. It's important to remember that cannabis businesses are still in their infancy, so make sure to research the cannabis industry carefully before writing your business plan. 
Company Description
In the company description section, one thing is the most important – your legal structure. While opening a legal cannabis business, you should focus on legal requirements in your state, especially regarding cannabis production and distribution. In some states, you need to carefully revise which type of cannabis variety is approved for production and market distribution. On other occasions, you may need to consider opening a marijuana dispensary with limited amounts of products, depending on your state's regulations regarding some varieties. The legal structure is a crucial part of your cannabis business plan, and it is good to get advice on how to structure this part of the plan. Other points of the company description section include the history of the company, mission statement, location, exit strategy for investors, and your management team.
Market Analysis for a Cannabis Industry Business Plan
When it comes to overall cannabis business market analysis, one thing is sure. It is a business with considerable opportunities to make a significant profit. The report from Grand View Research shows the global value of the cannabis market will be $73.6 billion by 2027. Making the right marketing analysis is crucial for you to get a share of the market. You have to know the trends in medical and adult-use applications. There are also some critical segments of the easy or hard availability of the products. You may also look for the ideal age for your consumers and their reasons for cannabis consumption. 
Market analysis also cover prices. This part will make your cannabis business plan effective if you know the market prices and their change over time. Your cannabis business will undoubtedly have the future if you succeed in offering the affordable price for the demanding product. That is why market analysis provides much more than a simple summary of the market. It also shows you a broader perspective on how you plan to make your cannabis business profitable.
Competitive Analysis
As part of a competitive analysis for your cannabis business, you find a strategy where you reveal more about your competitors and their sales, products, and marketing strategies. The primary purpose of a competitive study is to determine your competitors' strengths and weaknesses. This way, you create a significant advantage by revealing what assets and skills are needed to become successful in the cannabis industry. Competitive strategies wrap up five different areas: pricing, promotion, distribution, advertising, and products.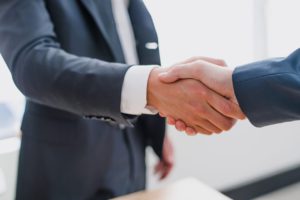 Management & Operations
In the section of management and operations, you should talk about your cannabis industry organizational structure. Highlight you and your team of cannabis entrepreneurs, and mention the key roles in the company. Mention what tasks each team member will work on, and how operative your business will be. Management in the cannabis business is usually responsive to your organization skills, which is why you should develop a strategy to keep your business up to date when it comes to new regulation announcements and market changes. Cannabis business often is a corporate structure with a team approach.
Sometimes, it is good to find an equally experienced partner who can help you see a larger perspective of your cannabis business. As a result, you may end up in a collaboration that will increase your chances of winning the market.
The management and operation segment in the cannabis business plan also covers your technology and inventory system for packaging, labeling, and distribution of products. Your execution solutions are also relevant to mention.
Marketing and Sales
This segment is crucial for your profit. When it comes to marketing and sales area, it is all about your positioning in the cannabis industry market. Think about how you are going to promote your products, who your ideal customers are, how you plan to change the market and the main advantages of your offers.
Do you want to use digital marketing tactics, or you need off site promotion? In sales, you'll also need accounting skills, so it is best to have a strategic accountant in your team. Your competitors know your performance, and you should know theirs too.
Research the market and see how you can position your brand to stand out from the crowd. The cannabis business is "the best business of the decade," as some call it, but if you want to last for a decade and longer, you need to market yourself wisely.
For this part, try to think about why your cannabis business will be in demand in the future. A cannabis dispensary's location is even part of its marketing strategy. So are the regulations the dispensary will have to comply with. 
Always check the rules in your state where cannabis is legal in crafting your marketing and sales strategy. 
Financial Summary
As the last part of your cannabis business plan, create a distinctive and truthful financial summary. There are three financial statements to include in your financial plan: the income statement, the cash flow projection, and the balance sheet. As part of the income statement, you should consider each fiscal quarter or year of your income. When you start a cannabis business, it is best to focus on each month or at least the first month of your income plan. On some occasions, the predictions are tough to tell. Other aspects of your business plan, particularly the competitive analysis and market analysis, will help you create a picture of your financial summary. 
Most investors look at this summary as a relevant point when considering a partnership, which is why creating a detailed financial overview can lead to better opportunities for your business.  This is why a simple template you guessed at just won't cut it – use real data. 
Pro forma will also play a part in your financial summary. For more on pro forma, read our Cannabis Pro forma for Dispensaries and Grows article.
Our cannabis attorneys can assist you with an existing business plan or help you come up with a new one. Let our expertise give you the confidence to start your journey to a successful cannabis business.
Dispensary business plans are essential for any cannabis company looking to start or expand their operations.
A well-crafted dispensary business plan will include details on the types of cannabis products you will offer, your target market, marketing, and advertising strategies, financial projections and more.
When creating your dispensary business plan, be sure to consider the following:
 The Types of Cannabis Products You Will Offer
Your dispensary business plan should outline the various types of cannabis products you will offer. This may include flowers, edibles, concentrates, topicals, and other products. It's important to tailor your product offerings to meet the needs of your target market. For example, if you are targeting medical marijuana patients, you may want to offer products that help with pain relief, anxiety, and other conditions.
Your marijuana dispensary business plan should also include a detailed description of your target market. This includes information on who your customers are, what they want, and how you will reach them. Be sure to consider things like:
age,
gender,
location,
income level,
goals for usage,
flavor profiles,
and other factors that may influence your marketing efforts.
Marketing and Advertising Strategies 
Your dispensary business plan should include detailed marketing and advertising strategy. This should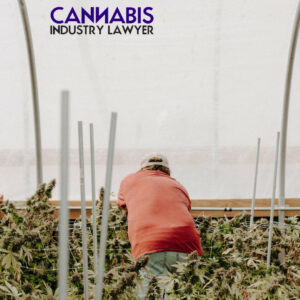 include information on how you will reach your target market, what types of ads you will run, and how much you expect to spend on marketing. It's important to have a well-thought-out marketing plan if you want to be successful.
Your dispensary business plan should include detailed financial projections. This includes information on your startup costs, projected sales, profit margins, and more. It's important to have realistic financial projections so you can gauge the feasibility of your business idea.
Creating a dispensary business plan is essential for any cannabis company looking to start or expand its operations. By considering the above factors, you can create a plan that will help your business grow and succeed. For help creating a dispensary business plan, contact a cannabis industry lawyer today!
Our cannabis industry lawyers have been developing cannabis business plans for thousands of companies and entrepreneurs that have gone on to achieve tremendous success.
Location details for your dispensary business
When it comes to location, you need to comply with zoning laws in your state, country, and city. Most of the U.S. areas have restrictions regarding opening a dispensary near schools, playgrounds, parks, churches, and even addiction treatment centers. This could be a huge turn off because city areas are often packed with these facilities, and you'll need to measure the right distance from these areas. In Illinois, the distance must be 1,000 feet, in California, it is 1,500 feet, while in Ohio, the distance is at least 600 feet.
The list of products and services you plan to offer to your clients
If you still don't know which products you want to deliver on the market, it is best to do market research and see what kind of products would be ideal for the area you wish to cover. Sometimes, the saturated market with one type of product won't get you an advantage. You will need to offer something that people will see as valuable. Market research is a very essential step in creating a cannabis business plan with the products that will provide the market something distinctive and unique. It will also bring you more profit in the long run.
Dispensary store management details
For opening a dispensary store and creating an effective cannabis business plan, you need to decide on the adequate roles and management activities. Answer the following questions. Who are the suppliers? How are you going to manage the inventory? All these points are essential if you want your business to operate daily, and you'll need to know each detail of your dispensary store management. Sometimes, it is easy to create a business plan, but reality shows that some unexpected problems can pop up out of nowhere. For this reason, it is good to have a business protection plan next to your regular business plan.
Summary of your daily working operations
This part could be very tricky because it seems easy. Your day-to-day working operations are all the activities you plan to manage during the day. If you prepare them all in advance, you'll have a clear picture of your working hours, day-offs, schedule details, staff roles, and, most importantly–your financial benefits from all these activities at the end of the month. You can include this part in your cannabis business plan to show your business's potential for 30 consecutive days in a year.
Cannabis Funding details
No matter the business model you choose, the funding details will give your investors a clear understanding of how you are going to invest money in your business. For this part, you will need to know all the details about your operations during one day, month, and year of a fiscal period. If you know your daily operating expenses and costs, it will be easier for your investors to choose your business model and invest money in the idea you have to offer them. A dispensary is sometimes costlier to manage than a growth house, which is why the right financial analysis will help you determine what parts of the business need the most funding.
If you're already operating a company – just call us. Our number is in the lower right corner – works even on desktop.