How to Write a Cannabis Business Plan

A cannabis business plan is important for any business looking to get started in the cannabis industry. A business plan is the blueprint to your cannabis business and it can truly make or break your application.
In this article we provide a few helpful videos about cannabis business plans, raising money for your cannabis business and provide a useful outline for the common elements of many cannabis business plans. 
Pro Tip: MOST cannabis license applications require a business plan as part of the license application process.
Writing a business plan can be a daunting task, and cannabis consultants, like those at Cannabis Industry Lawyer, are skilled at the process of creating a strong business plan. In this article we'll explore everything you need to create a solid cannabis business plan – for either Cultivation or a dispensary.
RELATED POST: How Much to Open a Cannabis Dispensary
RELATED POST: How to Grow Your Cannabis Business
Want Our Help Writing a Cannabis Business Plan?
How to Write a Cannabis Business Plan
Are you about to start a cannabis business? If your answer is yes, we'll tell you how to create a perfect cannabis business plan that will show your investors the real potential of your business.
To make a good cannabis business plan, you'll need relevant information. You need to know how you're going to operate, what kind of products you plan to offer to the market, what type of business structure you want to implement and how you plan to find the ideal customers.
Of course, we agree on one thing.
Creating a cannabis business plan is difficult when you are a startup.
How can you tell how much a dispensary will make, or how much a cultivation operation will yield if you do not have first hand knowledge? It is very difficult to develop a dispensary business plan or a cannabis cultivation business plan unless you have seen operations before. 
The right cannabis business plan will not only show potential investors your ability to plan your business activities. It will also reveal what points to consider if you want to profit from your business in the long run.
Why Is Creating a Business Plan Important
One study from the University of Oregon shows that businesses with plans grow faster and create much more profit in the long run. Other studies also show that entrepreneurs who build a business plan are 152 percent more likely to start their business. A business plan is a strategic tool for entrepreneurs that helps them realize their short-term and long-term objectives.
Ten most important reasons for creating a cannabis business plan are:
Sharing the specific objectives for you and your managers

Creating the strategy, priorities, and relevant actions that will elevate your business in the future

Dealing with practical concepts in your strategy

Deciding on the right cannabis business model and the structure of your company

Hiring the most skilled people who will help you conquer the market faster

Evaluating the overall segments of your business and finding the right sources of funding for the business model

Creating the proper loan application for growing the relevant areas of your business

Targeting the exact market with products that will serve the purpose and feed the market demands

Decreasing the unnecessary costs while opening a business

Finding the solutions that change your business for better and put you in place on the market where your products will be valued appropriately
All these benefits from a cannabis business plan are visible when considering all the aspects of your planning.
It is more than obvious why a plan brings the future to your cannabis business. So create a perfect plan that will speak about your business in the best way? You will realize your real business potential, and your goals will be evident in the future.
Find out what you need to create a compelling and effective cannabis business plan that will bring you success.

Writing a Dispensary Business Plan
Having the right cannabis business plan increases your chances of attracting investors and other entrepreneurs who will be willing to collaborate with you.

When you want to make your business plan complete, it is best to mention some of the essential facts about your business. The following categories speak about your business organization and relevant areas of your daily operation:
1. Executive Summary
An executive summary should be a summary of your full business plan that could stand alone. Here, you show investors who you are, who is part of your management team, what is your target market, who are the competitors, and what problems you plan to solve on the market.
An executive summary should describe your business model in detail. If you plan to open a dispensary, make sure you include the products you want to offer to consumers. If you are a cannabis processor, focus on your primary operations as a middleman. In case you are a cannabis producer, mention in your executive summary of how you plan to sell products to companies and processors.
2. Company Description
In the company description section, one thing is the most important – your legal structure. While opening a cannabis business, you should focus on legal requirements in your state, especially regarding cannabis production and distribution. In some states, you need to carefully revise which type of cannabis variety is approved for production and market distribution.
On some other occasions, you may need to consider opening a dispensary with limited amounts of products, depending on your state's regulations regarding some varieties. The legal structure is a crucial part of your cannabis business plan, and it is good to get advice on how to structure this part of the plan. Other points of the company description section include the history of the company, mission statement, location, and management team.
3. Market Analysis
When it comes to overall cannabis business market analysis, one thing is sure. It is a business with considerable opportunities to make a significant profit. The report from Grand View Research shows the global value of the cannabis market will be $73.6 billion by 2027. Making the right marketing analysis is crucial for you to get a share of the market. You have to know the trends in medical and adult-use applications. There are also some critical segments of the easy or hard availability of the products. You may also look for the ideal age for your consumers and their reasons for cannabis consumption. Market analysis also cover prices. This part will make your cannabis business plan effective if you know the market prices and their change over time. Your business will undoubtedly have the future if you succeed in offering the affordable price for the demanding product. That is why market analysis provides much more than a simple summary of the market. It also shows you a broader perspective on how you plan to make your business profitable.
4. Competitive Analysis
As part of a competitive analysis, you find a strategy where you reveal more about your competitors and their sales, products, and marketing strategies. The primary purpose of a competitive study is to determine your competitors' strengths and weaknesses. This way, you create a significant advantage by revealing what assets and skills are needed to become successful in the cannabis industry. Competitive strategies wrap up five different areas: pricing, promotion, distribution, advertising, and products.
5. Management & Operations
In the section of management and operations, you should talk about your organizational structure. Highlight you and your team, and mention the key roles in the company. Mention what tasks each team member will work on, and how operative your business will be. Management in the cannabis business is usually responsive to your organization skills, which is why you should develop a strategy to keep your business up to date when it comes to new regulation announcements and market changes. Cannabis business often is a corporate structure with a team approach.
Sometimes, it is good to find an equally experienced partner who can help you see a larger perspective of your business. As a result, you may end up in a collaboration that will increase your chances of winning the market. The management and operation segment in the cannabis business plan also covers your technology and inventory system for packaging, labeling, and distribution of products. Your execution solutions are also relevant to mention.
6. Marketing and Sales
This segment is crucial for your profit. When it comes to marketing and sales area, it is all about your positioning on the market. Think about how you are going to promote your products, who your ideal customers are, how you plan to change the market and the main advantages of your offers. Do you want to use digital marketing tactics, or you need offsite promotion? In sales, you'll also need accounting skills, so it is best to have a strategic accountant in your team. Your competitors know your performance, and you should know theirs too. Research the market and see how you can position your brand to stand out from the crowd. The cannabis business is "the best business of the decade," as some call it, but if you want to last for a decade and longer, you need to market yourself wisely. For this part, try to think about why your business will be in demand in the future.
7. Financial Summary
As the last part of your cannabis business plan, create a distinctive and truthful financial summary. There are three financial statements to include: the income statement, the cash flow projection, and the balance sheet. As part of the income statement, you should consider each fiscal quarter or year of your income.
When you start a business, it is best to focus on each month or at least the first month of your income plan. On some occasions, the predictions are tough to tell. Other aspects of your business plan, particularly the competitive analysis and market analysis, will help you create a picture of your financial summary.
Most investors look at this summary as a relevant point when considering a partnership, which is why creating a detailed financial overview can lead to better opportunities for your business. Pro forma will also play a part in your financial summary. For more on pro forma, read our Cannabis Pro forma for Dispensaries and Grows article and watch our YouTube video.
Cannabis Pro Forma for Your Dispensary Business Plan
Your cannabis business plan needs financial data. These are all based on your actual market position and your research about the market. We have cannabis market data to help you figure out:
How much does a dispensary make?

How much does a cultivation operation make?
There are no promises that everything will be as you planned, but sometimes, the right analysis can show you some points that will cost you money in the future.
At the same time, you will find out how you can profit from certain cannabis products or how you can position yourself for people to remember your brand and your products.
A cannabis business plan is vital because there is no better way to see your cannabis business's real perspective.
Dispensary Business Plans
There are also some other aspect to consider here. You must know what sort of cannabis business you want to run.

If you plan to open a cannabis dispensary, which is what most cannabis entrepreneurs create a plan for, you'll need the following information included in your cannabis business plan:
Location details– When it comes to location, you need to comply with zoning laws in your state, country, and city. Most of the US areas have restrictions regarding opening a dispensary near schools, playgrounds, parks, churches, and even addiction treatment centers. This could be a huge turn off because city areas are often packed with these facilities, and you'll need to measure the right distance from these areas. In Illinois, the distance must be 1000 feet, in California, it is 1,500 feet, while in Ohio, the distance is at least 600 feet.
The list of products and services you plan to offer to your clients – If you still don't know which products you want to deliver on the market, it is best to do market research and see what kind of products would be ideal for the area you wish to cover. Sometimes, the saturated market with one type of product won't get you an advantage. You will need to offer something that people will see as valuable. Market research is a very essential step in creating a cannabis business plan with the products that will provide the market something distinctive and unique. It will also bring you more profit in the long run.
Dispensary store management details – For opening a dispensary store and creating an effective cannabis business plan, you need to decide on the adequate roles and management activities. Answer the following questions. Who are the suppliers? How are you going to manage the inventory? All these points are essential if you want your business to operate daily, and you'll need to know each detail of your dispensary store management. Sometimes, it is easy to create a business plan, but reality shows that some unexpected problems can pop up out of nowhere. For this reason, it is good to have a business protection plan next to your regular business plan.
Summary of your daily working operations – This part could be very tricky because it seems easy. Your day-to-day working operations are all the activities you plan to manage during the day. If you prepare them all in advance, you'll have a clear picture of your working hours, day-offs, schedule details, staff roles, and, most importantly–your financial benefits from all these activities at the end of the month. You can include this part in your cannabis business plan to show your business's potential for 30 consecutive days in a year
Cannabis Funding details – No matter the business model you choose, the funding details will give your investors a clear understanding of how you are going to invest money in your business. For this part, you will need to know all the details about your operations during one day, month, and year of a fiscal period. If you know your daily operating expenses and costs, it will be easier for your investors to choose your business model and invest money in the idea you have to offer them. A dispensary is sometimes costlier to manage than a growth house, which is why the right financial analysis will help you determine what parts of the business need the most funding.
Get Our Help On Your Cannabis Business Plan
Cannabis Cultivation Business Plans
How can you make a perfect cannabis business plan for your cultivation operation? It takes specialized knowledge and skill so your estimates for yield, trim ratio, extraction capacity and other costs can be documented and managed. 
A cultivation business plan needs to address the sources and uses of capital to build or refurbish your cannabis cultivation facility. Premium indoor farms can be over $150 dollars a square foot to build out, while gutter-connect greenhouses can be about $75 dollars per square foot. You may want to get your floor plans done when getting your cannabis business plan so that you can show investors pictures. 
Show them your business plan, designs and pitch deck to see what one they will read. Hint – it probably won't be a dense legalize business plan that your state and investors require. Local investors are often eager to see something unique and better compared what the rest have to offer.
You will get an advantage in the cannabis world if you tell people how your products will benefit the consumers or how they are different. One kind of Sativa or Indica can completely change the market – just look at Cookies. Or your dispensary can offer some sort of service that will appeal to the public the most. Tell your investors why your business plan has the future and show them the program's most relevant points.
No one really reads your business plan – they are required for applications, and proper financial fundraising, but investors will look at your pitch deck. 
RELATED POST: Cannabis Pitch Decks. 
Overall, a cannabis business plan for your dispensary or cultivation can be created in multiple ways, but only a plan that shows how your business will look in detail will give you a real advantage.
Get Help With Your Cannabis Business Plan 
Thomas Howard is a cannabis attorney and cannabis business advisor who can help you create a better picture of the future of your cannabis business. He also advocates for the cannabis industry and gives the right advice on how to comply with cannabis regulations in your state.
Want Our Help Writing a Cannabis Business Plan?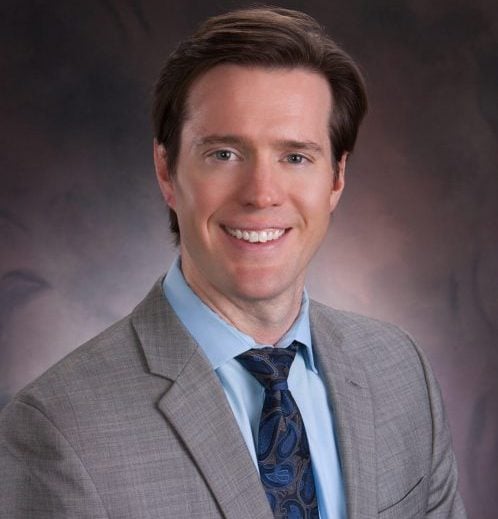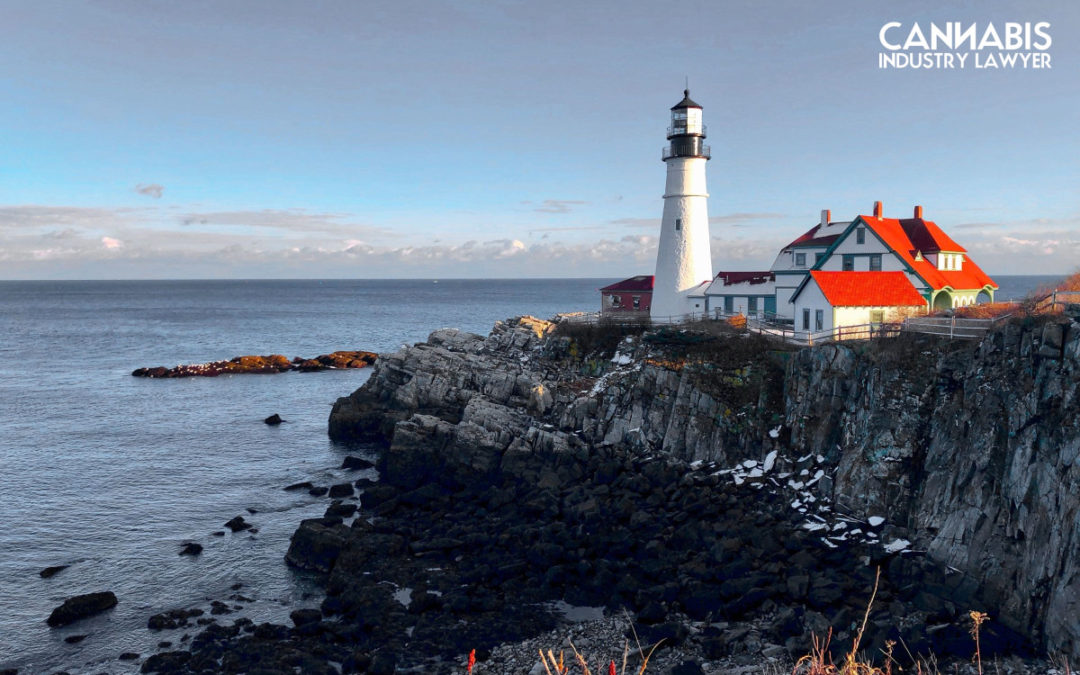 How to open a marijuana dispensary in Maine Are you wondering how to open a marijuana dispensary in Maine? This page will keep you up to date with the latest news and information relevant to opening a marijuana store in Maine. Although adult-use marijuana was...
Need A Cannabis Attorney For Your Business?
Our cannabis business attorneys are also business owners.  We can help you structure your business or help protect it from overly burdensome regulations.