How to Start a Cannabis Business
Before you start any cannabis business, you need to determine what type of business you want to run, a dispensary, or a cultivation operation, or an edible business, perhaps some other type of cannabis business license. Next, you need to apply and obtain a cannabis business license from your state because the federal government still has not changed the regulation on cannabis and even calls it the pejorative 'marihuana' under the Controlled Substances Act. 
What Plans Are Required for a Cannabis Business
The state sets the regulations, higher regulations means more plans and startup costs, fewer regulations means less. Typically, you must disclose security and establish your compliance with the rules of the industry your state has set.  These rules are found under the administrative code of your state and often referred to as regulations. The regulations for cannabis businesses can be hundreds of pages long and detail the requirements that go into your plans. Here's a list of the most often required plans that a cannabis business license requires.
Business Plan (operation plan)
Security Plan
Inventory Control Plan
Community Engagement Plan
Anti-diversion plan
Environmental Impact Plan
Floor Plans
What is the cheapest State to Open a Dispensary?
If something is the cheapest, it may also be the easiest to go broke.  Many entrepreneurs do not know this, maybe because other consultants do not want you to know this, but the average dispensary profit margin is only 12.5% according to the IRS, which audits dispensaries at a rate 20x, that's times and not percent, higher than an average business.  The best bet is still to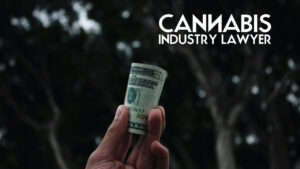 raise capital with a good cannabis business plan. A good business plan can be the first step to getting a Letter of Intent (LOI) from a possible investor that will have the resources, in either real estate, or liquid capital required to open your cannabiz' doors and become operational. The vast majority of cannabis entrepreneurs never reach that point.
Many cannabis entrepreneurs are really undercapitalized and therefore want to know the cheapest place to open up shop.  But with IRC-280E and the high audit risk and compliance costs.  Many dispensaries fail, but you cannot file bankruptcy if your cannabis dispensary goes bust.  That means you could be personally liable for the debts of the business. The take-away here is to be adequately capitalized and have a great team that can execute and work on a small margin until the federal law changes and the ability to run the business more profitably goes way up, but so does the risk of being over taxed. It's still better than being audited ever so often.
While we do not recommend going cheap when starting a dispensary, here's a list of the lowest barrier to entry states.
Oklahoma
New Mexico
Oregon
Alaska
Montana
North Dakota (if you can get a license)
Maine
How do I start my own Growing operation?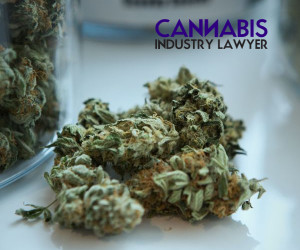 Starting a growing operation is one of the most complex areas of the legal cannabis business world. In fact cultivation facilities have very advanced technology and are some of the most expensive buildings you'll find in real estate. The HVAC, electrical, fertigation and security of the facility all make for great expenses that push the cost to build indoor grows at well over $350 per square foot.
Cultivation gets somewhat cheaper if you opt for a sealed Dutch-style greenhouse that can use the best light there is, the sun, and still baby the plants from the elements and even fatten them up by feeding additional carbon dioxide into the flowering areas to increase yields.
The cheapest method is just an outdoor grow, but not all jurisdictions allow it.  The most important thing you need for any type of cultivation business that you want to run, is the license to do it!  Getting a license can be very expensive and difficult in states like Illinois, but very open market in other states like New Mexico.  We help teams apply and win cannabis licenses all over the united states and probably have worked in your state.  So please give us a call, or fill out the form to get started.
How do I start an edible bakery?
So many people contact our offices with dreams of opening a cannabis edibles bakery.  We have poured cold water on such dreams, but not because we do not believe in them.  We think an edibles bakery is a great idea and with the right standard operating procedures (SOPs), a recipe can meet the dosage requirements of 10 mg or less THC.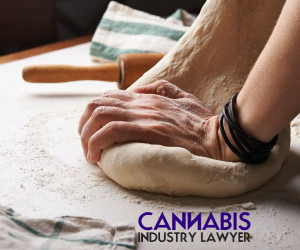 Unfortunately, most states are simply not ready for that regulation. No recreational states that we are aware of provide for a bakery-style of edible license.
Many states require food-grade kitchens that meet all OSHA requirements and only make specific food stuffs that can be broken into a precise dose.  As a result, bakeries just do not yet exist.  If you see them, chances are they are using Delta-8 THC derived from hemp.