Illinois cannabis zoning & land use planning
Illinois Cannabis Zoning rules apply for dispensaries or grow operations. Zoning and Land Use special permits or licenses will be required for your cannabis business license application. Cities and counties set their own zoning and land use restrictions. Consult your City's attorney regarding the zoning for cannabis. Get involved in the local legislative process to help bring cannabis business regulation to your home town.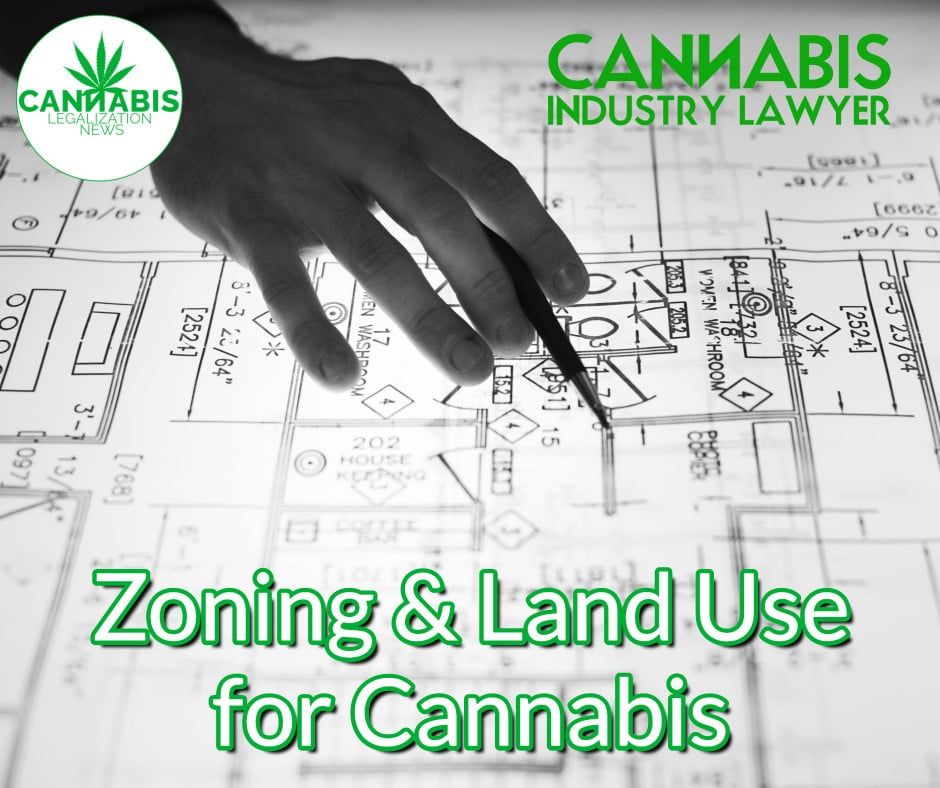 CALL FOR HELP WITH CANNABIS ZONING ISSUES
Cannabis Zoning Laws in Illinois:
Welcome to what you need to know about cannabis zoning in Illinois – where all cannabis is local.
We are going to go over a brief outline of the zoning under the new Cannabis Regulation and Tax act that starts in January of 2020 – but first
Like & subscribe to get notifications of the news and stay on top of the legalization  trends and industry developments.
Rock Island Cannabis Zoning Does it RIGHT!
Allows for all types of cannabis businesses
Allows for on-site consumption
Allows for reasonable zoning restrictions for cultivation and retail
Allows for reasonable setbacks for distance between cannabis business and sensitive locations
Read all about Rock Island Cannabis zoning here:
CRTA Leaves Zoning to local
Leaves it up to munis for tax and reasonably restrict
Leaves open social use
Leaves open bans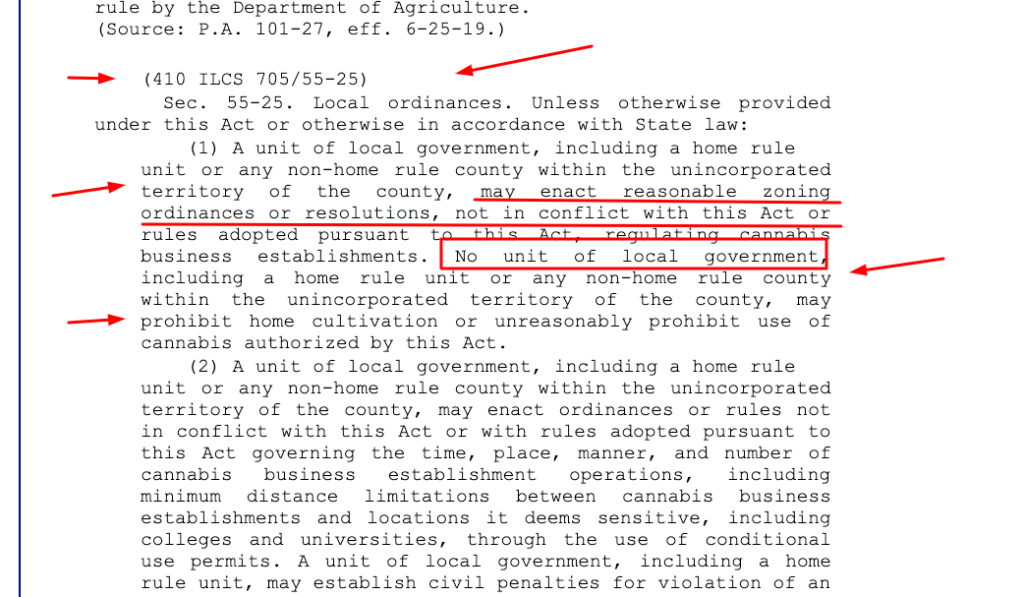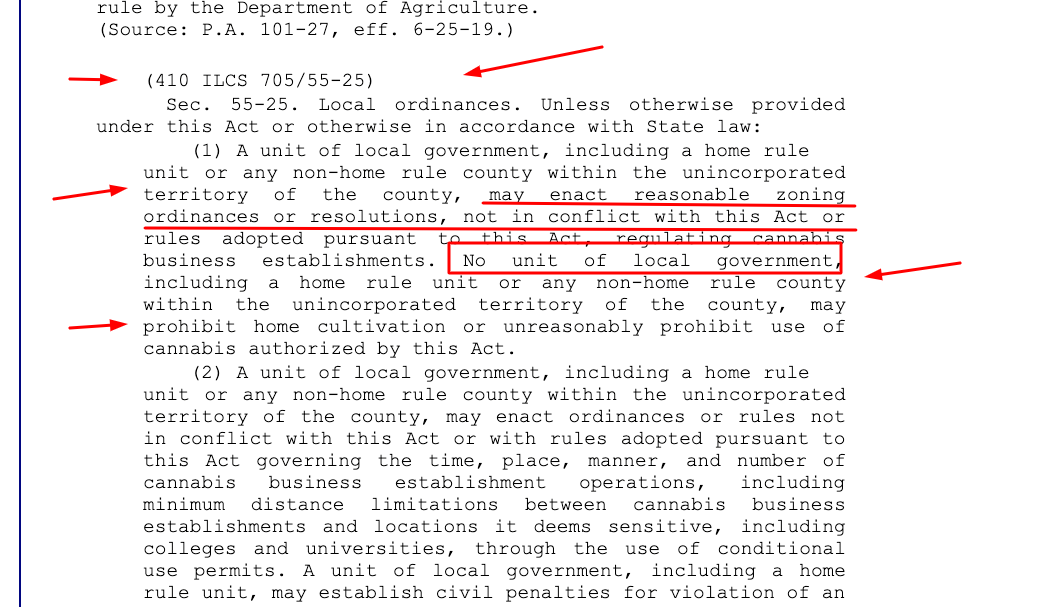 Municipalities Have Reasonable Zoning Restrictions for Cannabis
Time
Place
Manner

Signage, etc
Social use, perhaps

Number
Minimum distance

100 feet from schools or church

Land Use Planning for Cannabis

Special Use 

Use of space that deviates from the normal
Often has a permit for it

Permitted Use

California has cannabis Green Zones
Municipalities can adopt cannabis zones

Cultivation
Craft grow
Dispense
Infuser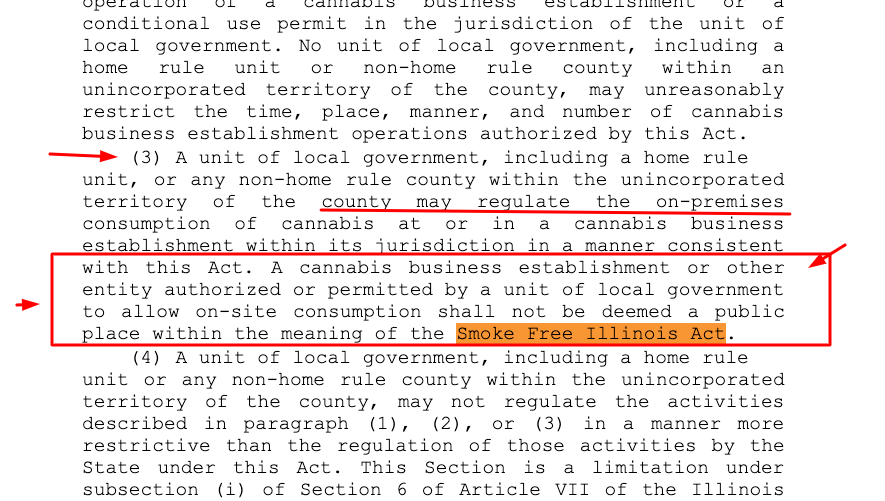 Illinois Social Use & Cannabis Lounges
Localities can create exceptions to Smoke Free Illinois Act for on-site cannabis consumption
Social use is more than just cannabis use at a dispensary
Social use more than just at a "cannabis business establishment"
Other entities may be authorized by local government of on-site cannabis use
Illinois Cannabis Business Establishment
Cultivation center
dispensary
craft grower
processor
infuser
transporter

Cannabis Zoning Stes for your community

Go to your public hearing
Tell people how you want cannabis regulated in your community
Help people enjoy a safer substance for a better future

Exit

Stick with us for our video on all the cool nuances you can do with social use if you let your municipalities' liquor licensing ordinance by your guide – why there are over 15 different types of liquor licenses in my city, and probably yours too.  See you next time – and remember cannabis is not legal until lance gloor and other cannabis prisoners are free.
Check out:
Interested in coming on as a guest? Email our producer at lauryn@collateralbase.com.
Thomas Howard has been in business for years and can help yours navigate towards more profitable waters.
Thomas Howard was on the ball and got things done. Easy to work with, communicates very well, and I would recommend him anytime.
Our cannabis business attorneys are also business owners.  We can help you structure your business or help protect it from overly burdensome regulations.