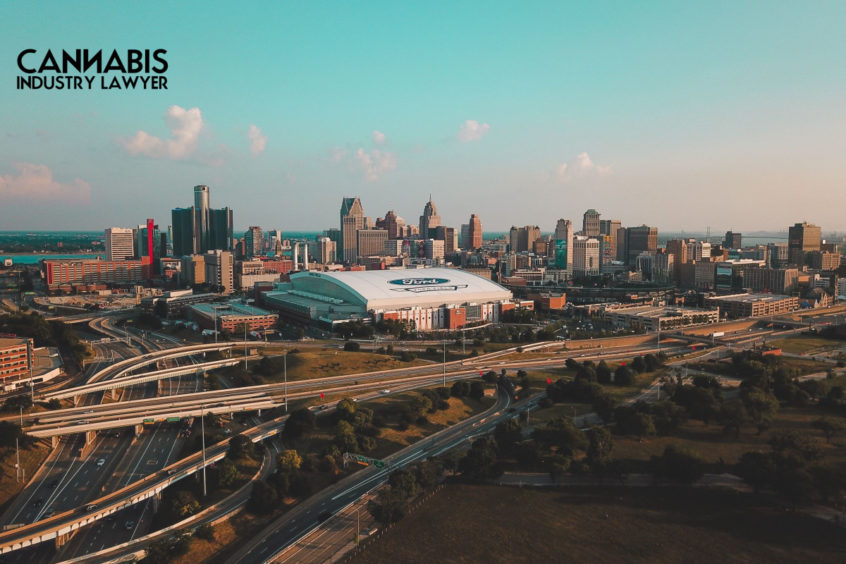 What is a cannabis lawyer?
A cannabis business lawyer, also known as a marijuana business lawyer or a hemp business attorney, is an attorney who concentrates on one or more aspects of the legal cannabis industries, such as marijuana, hemp, cannabidiol (CBD), or ancillary cannabis businesses.
Cannabis attorneys typically assists individuals and entities in the industry in navigating the complex startup procedures, transactional and compliance requirements, lengthy licensing processes, and other related challenges.
While some cannabis lawyers focus on a single aspect of the cannabis industry in a single state, others are knowledgeable in a range of processes and regimes across multiple regions.
Laws and regulations vary widely from state to state and are continuously changing, so certain lawyers may be better suited for one situation over another.
The term "cannabis law" is a little inaccurate because cannabis attorneys operate in established practice areas including transactional business, intellectual property, real estate, and others.
Cannabis attorneys with experience in civil litigation, transactional law, trademarks, and other commercial litigation frequently bring a helpful background to help individuals navigate complex procedures.
Cannabis attorneys represent persons and cannabis companies in a variety of processes and actions. Every stage of launching a cannabis business involves extensive compliance and significant licensing in such a highly regulated market, so the regulatory skills of a savvy cannabis lawyer becomes quite vital.
Licensing is of major importance to a myriad of cannabis businesses. Furthermore, cannabis attorneys provide assistance and direction with company formation and starting, marketing and advertising, packaging and labeling, banking and finance, taxes, and trademarks and copyrights on new strains or products.
When searching for a qualified cannabis business lawyer for your startup dispensary business or any hemp or cannabis entity, it is essential to identify demonstrated expertise in the industry.
How can you find a Detroit cannabis lawyer?
Although an attorney isn't always required when dealing with legal issues, if you've decided you want to employ one, you may be asking how to locate a decent one.
Getting the appropriate lawyer for you may appear to be a daunting process, but it does not have to be if you know what questions to ask.
Because the lawyer will be assisting you in resolving your difficulties, the first criterion is that you must be comfortable enough to give him or her all of the information essential to settle your situation honestly and thoroughly.
Nothing you hear or read can ensure that a specific lawyer is the right one for you; you must make that determination for yourself.
The area of competence and experience of the lawyer are key considerations. Keep in mind that while most attorneys are not certified in a specialty, this does not always indicate that a specific lawyer is not an expert in that subject, especially if the lawyer handles a significant volume of cases in that practice area.
There are several methods for locating a reputable lawyer. A reference from a trustworthy friend, family, or business acquaintance is one of the best –. However, keep in mind that each legal situation is unique, and a lawyer who is suitable for someone else may not be ideal for you or your legal problem.
In the cannabis industry, you should look for lawyers well versed in your local and state regulations, but also in applicable federal law.
The top cannabis attorneys may be able to provide contacts and assistance throughout the cannabis business while still being engaged in lobbying and legislative activities. This allows you and your company to keep current on cannabis, marijuana, and hemp trends, as well as regulatory changes.
In Detroit, Michigan, you should prioritize looking for lawyers with good networking skills in order to find the right team, as well as lawyers with experience in real state, as the location will be a crucial part of the venture and you need all the proper permits before starting your operation
Your Detroit cannabis lawyer should also be active in the cannabis industry in the community, as this will improve your chances of getting licensed.
So, as a summary, you will need a lawyer with experience in the industry, who is able to do planning and has connections, both with the community and with key players of the industry.
Detroit cannabis lawyer near you
You should contact our cannabis law experts if you want to learn more about the application procedure for any of the available licenses in the state of Michigan. The cannabis market offers a unique investment opportunity to be a part of this newly authorized industry with an already established client base.
Our lawyers and consultants have the commercial, real estate, and municipal knowledge to handle all aspects of cannabis business law. In a nutshell, we are a one-stop shop for Michigan Cannabis companies. We also have licensed attorneys in other states like Massachusetts and Illinois, and offer consulting services in all the country.
Contact us or take our questionnaire now to set up a consultation for your marijuana, CBD, or hemp company!