How to open a cannabis dispensary in New Mexico
You need a New Mexico dispensary license to open a cannabis dispensary in the state. Opening a dispensary in New Mexico is not a dream anymore.  Now anyone that qualifies can open an adult use cannabis dispensary in New Mexico.
The process requires application from the Cannabis Control Division (CCD) within the state.  The CCD created an online portal where you can upload the required Social Equity plan and check the boxes required for demonstrating additional regulatory compliance with the rules and statutes governing licensed cannabis sales to adults in New Mexico. 
Opening a Cannabis Dispensary in New Mexico
With the revenue generated by cannabis dispensaries in the billions of dollars and rising, these developments present a very lucrative opportunity. However, opening and running a dispensary is a challenging business venture:
Opening a dispensary requires a lot of considerations, compliance with numerous regulations and a significant amount of capital.
Costs to open your doors could run from $500,000 upwards of millions depending on real estate costs and the size of the operation.
Many cannabis dispensaries are selling millions of dollars of product a month
Competition for new dispensaries tends to be fierce.
It's important to mention that the first dispensaries that will sell recreational cannabis will be existing medical marijuana dispensaries, and although the application window isn't open just yet, it is generally a good idea to be prepared ahead of time for the application process.
In addition to the application process, dispensaries must obtain other licenses that may be required by their local municipality in order to operate their licensed premises.
These can include zoning and land use permits, health department certificates, and more struggles that cannabis establishments face.
Having a legal professional on your side will help ensure you are compliant with all applicable laws and regulations.
Finally, you should also be aware of the restrictions placed on recreational sales and even medical cannabis sales.
In some states, there are limits on the amount and types of cannabis that can be sold to customers, as well as where it can be purchased and consumed.
What are the fees for NM Cannabis Dispensaries
Application fees are reasonable in New Mexico and so are the license fee charged by the regulators.  Here are the fees for cannabis retailers legally selling cannabis products.
Cannabis Retailer License:

$2,500.00 annual license fee
$1,000.00 annual fee for each licensed premises
Timeframe for the licensing process
The Cannabis Control Division is going to start accepting and processing New Mexico Cannabis license applications in accordance with the following schedule:
September 1, 2021: Cannabis producers; cannabis producers micro-businesses and any other person properly licensed and in good standing as a licensed cannabis producer pursuant to the Lynn and Erin Compassionate Use Act.
January, 2022: All other licenses.
The Cannabis Control Division (CCC) developed a plan to encourage racial, ethnic, gender and geographic diversity among licensees. The CCD mandated that ALL cannabis licenses must have a social equity plan as part of their license.
Obtain a New Mexico Cannabis License
You can check out the details on how to obtain a license in New Mexico adult use cannabis license here. Obtaining a cannabis license can be incredibly difficult and costly. Further, there usually are strict requirements for prospective dispensary owners.
Apart from direct cannabis knowledge, your team must be knowledgeable in a wide range of topics. This is because multiple topics are essential to running a cannabis company, and any information gaps can jeopardize long-term success.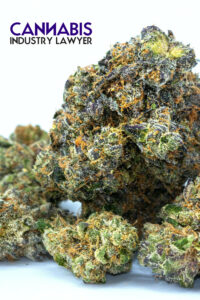 Also, your team should prepare various business plans, which should include:
Financial Plan
Manufacturing Plan
Inventory management Plan
Security Plan
Recordkeeping Plan
Community Benefits Plan
cannabis plants count limits
A revenue forecast is conducted by estimating how much product you think you will sell production costs, retail price and complementary costs (payroll, rent, transport, etc.). You may also include a break-even analysis. This helps an investor determine the estimated timeline until profitability.
New Mexico-specific Requirements – You may include details of covering your security systems, secure product transport, product tracking, waste plans and other state requirements. The NM regulations have treated applicants very generously.
Investor Proposal – Involves how you will value your shares if you present your plan to investors. Consult with a CPA to ensure you are compliant with state and federal regulations
Conclusion on new mexico recreational dispensary
With the right motivation and access to necessary resources, our office can help you successfully start a profitable cannabis dispensary in New Mexico. Contact our offices today so that we can help you get your cannabis business licenses in order like we have done before for clients in New Mexico.
Given the licensure steps, finding a suitable location and developing your storefront to meet the state requirements, it may take well over a year from application to selling.
Key Tip: the cannabis industry is heavily regulated and getting help from industry, and business experts is recommendable.