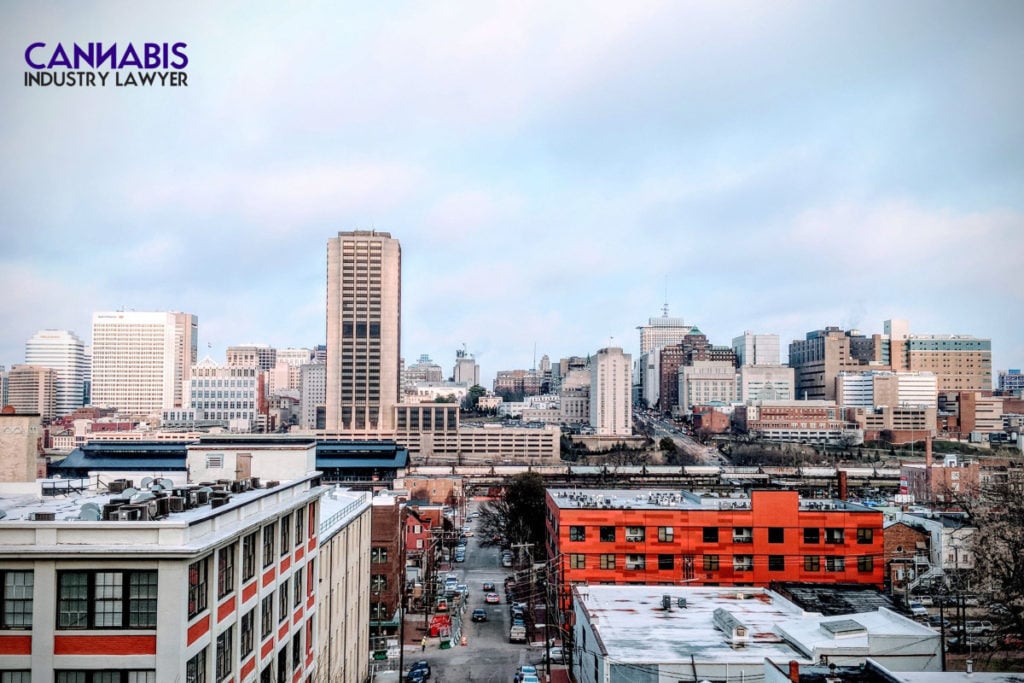 How to get a Marijuana Business License in Virginia
Knowing how to get a marijuana business license is the first step to hop onto the cannabis industry in Virginia.
On early April 2021, Virginia voted to legalize adult-recreational use of marijuana. Under the new law, home cultivation and personal possession will become legal as of July 2021, but retail sales will not begin until 2024.
A committee of 5 people was proposed to oversee the adult-use market in Virginia, determining license eligibility. This committee basically is responsible for granting, suspending, revoking licenses and issuing fines.
What types of marijuana business licenses are there in Virginia?
According to HB 2312, there are 5 different types of adult-use cannabis licenses available in Virginia:
Fees for a marijuana business license in Virginia
The Virginia Cannabis Control Authority is in charge of establishing the licensing fees. The licensing fees for the adult-use cannabis licenses have not been released yet, so you need to be alert to any news regarding this matter. There's no way to know exactly how much the licensing fees are going to be, as some states charge a couple thousand dollars, while other states require tens of thousands of dollars.
Either way you have to have in mind that these costs are only the official fees in order to apply and maintain a license in the state. In order to prepare your team financially, you have to take into account real estate as well as operational/day-to-day costs to factor in how much money you will need to spend to get the operation going.
As a rule of thumb, you will probably want to budget for hundreds of thousands of dollars, to cover the entire operation.
RELATED POST: HOW TO GET A MARIJUANA BUSINESS LICENSE IN MICHIGAN
RELATED POST: VIRGINIA SOCIAL EQUITY CANNABIS LICENSE
How to get a marijuana business license in Virginia?
If you want to check specific requirements so far established by Bill S854, you'd probably want to check out our "Virginia Marijuana Establishment Licenses" post. There are also specific requirements the applicant needs to comply with depending on the desired type of license.
In general, the Virginia Cannabis Control Authority must develop regulations determining whether an applicant should be granted a license, basing those regulations on specific criteria, mostly regarding the applicant's background information and capacity to carry the operation.
In this sense the applicants will be required to submit:
An application on forms provided by the board
Proof of inspection of their proposed establishment
Payment of the application fee
Further, there's other requirements such as posting a notice of application on the front door of the establishment and undergoing a background check.
In order to obtain a cannabis business license in New York, you should also prepare a cannabis business plan. That business plan should include the following items:
Executive Summary
Company Description
Market Analysis
Competitive Analysis
Management & Operations
Marketing and Sales
Financial Summary
Virginia-Specific Requirements
 To gain perspective of your future operations, a cannabis business plan is vital, as it is the blueprint to your cannabis business.
Virginia marijuana business licenses cap
According to HB2312, the licenses cannot exceed the following numbers:
Marijuana Cultivation Facility License: 450 licenses
Marijuana Manufacturing Facility License: 60 licenses
Marijuana Testing Facility License: No cap established
Marijuana Wholesaler License: 25 licenses
Retail Marijuana Store License: 400 licenses
If you want more information regarding what could you do in order to stay compliant with the cannabis industry in Virginia, don't hesitate to contact us.
If you want to be updated on the current state of Cannabis legalization, you should check out our map of marijuana legality by state.
RELATED POST: HOW TO GET A CANNABIS BUSINESS LICENSE IN NEW YORK
RELATED POST: HOW TO GET A CANNABIS BUSINESS LICENSE IN NEW MEXICO