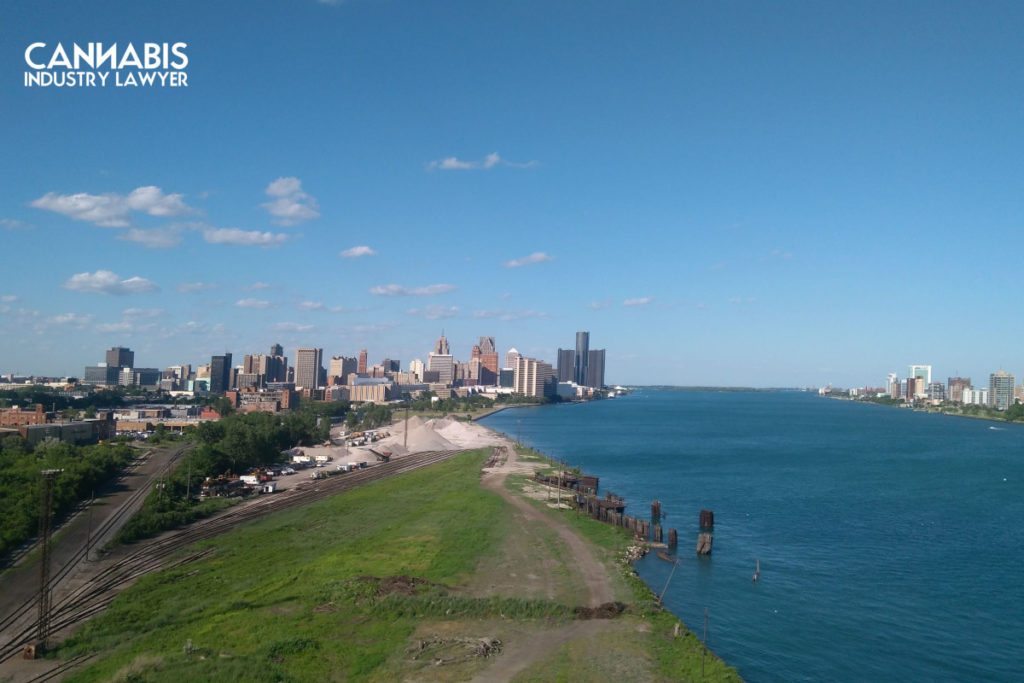 How to get a Marijuana Business License in Michigan
Since March 2021, Michigan started accepting applications for recreational marijuana. If you want to know how to get a cannabis business license in Michigan, you came to the right place.
The Great Lake State officially legalized marijuana As more progress has been made, many people are considering entering the Michigan marijuana business. This is one of the state's fastest-growing industries, so it's understandable that you'd want to get in on it now.
Determining what you want to do
You must first decide what you want to do before starting a business in Michigan. Do you want to start growing marijuana in Michigan? Maybe selling cannabis? Your company can deal with the plant directly or indirectly, you can open a dispensary, a cultivation operation or be an ancillary. In any case, this is the first thing you need to do in order to navigate the industry successfully.
Cannabis Businesses in Michigan
These types of companies cultivate, dispense, process, test, and transport plant matter. In order to operate as a marijuana establishment you'll have to get licensed according to the MRTMA.
The process of getting licensed in the Great Lakes State is fairly high, however, owning a cannabis business license can be quite profitable.
Qualifying for a State Cannabis License in Michigan
Some states, including Florida and Illinois, have caps on how many state cannabis licenses can be given, however, Michigan doesn't. In this sense, you are able to apply for an MRTMA cannabis license if you pass the state's background check and obtain a municipally permitted property.
The requirements for establishing a marijuana establishment in Michigan are becoming increasingly liberal. There are no longer any requirements for financial statements, three years of taxes, or real estate deeds. We're also seeing a decrease in the amount of attention paid to criminal matters.
Nowadays, if you've been paying taxes, don't have outstanding tax liens or deficiencies, and haven't been involved in unethical business practices, you should be able to get a business license in Michigan
RELATED POST: ARIZONA SOCIAL EQUITY OWNERSHIP PROGRAM
RELATED POST: HOW TO GET A VIRGINIA MANUFACTURING FACILITY LICENSE
Identifying and Municipally Licensing Your Cannabis Real Estate in Michigan
After you get prequalified, It's time to begin looking for real estate in Michigan. The MRTMA requires that you have a marijuana facility. It is also up to each town to choose whether or not you are permitted to open a store in their jurisdiction. It can be difficult to find a good location as most communities do not allow to set up shop in their territory.
You may be able to find a property with a municipal marijuana license or an existing cannabis business in some situations. Of course, you have the option of getting your own license. You might expect to pay a premium for a property that already has a license linked to it. If that isn't an option, the best solution might be to look for a property in Michigan that is eligible for cannabis licensing.
Keep in mind that some communities limit the number of licenses granted for specific types of cannabis business licenses. As a result, there may be a restricted window for applying for one of these municipal licenses. Licenses for dispensaries, in particular, are frequently limited. However, some municipalities will also set a limit on the number of processors, producers, and other license types that can operate in the area.
Getting a State Facility License in Michigan
After you have your prequalification and your municipal license, you should start thinking about applying for a state operating license. The MRA recommends applying once you're sixty days from completing your operation's build-out.
To apply for your final state operating license in Michigan, you'll need to have your complete plans and submit them to the MRA. This should include your plans for recordkeeping, security, advertising, staffing, and others.
In addition, you'll be subjected to an MRA inspection as well as a Bureau of Fire Services inspection (BFS). You'll need to pay the license assessment charge when you've received clearance for your Step 2 paperwork and passed your MRA and BFS inspections. This varies by licensing type, but once you pay the cost, the MRA will issue you an MMFLA or MRTMA license . Then, you'll be ready to start operating.
Ancillary Services
You can also go through the route of opening an ancillary. Some of the most profitable opportunities are in the ancillary business sector.
You might have an existing skill, business, or service that you could pivot to serve the cannabis industry.
For example, software developers can develop apps to serve the industry. Or manufacturers can pivot towards creating smoking accessories. As with the licensing and branding idea, you won't have to pay licensing fees or spend time getting a marijuana license.
Creating a Marijuana Business Plan, Including a Budget & Pro Forma
A solid cannabis business plan goes a long way. This should include a start-up budget and pro forma numbers.
The Michigan cannabis industry can be cruel to business owners who don't appropriately budget their operations.
Keep in mind; your business likely will not be profitable from the start. Most of the time, you'll need to establish and grow your customer base. Or, if you're a cultivator, you might need time to grow your first crop and perfect your cultivation system. Financially speaking, you'll need to plan for the operating capital your business needs to reach profitability.
Operating a Cannabis Business & Staying Compliant in Michigan
Now you're ready to operate! You have a business plan, and now it's time to put that plan to use.
At this point, you have funding and a team ready to contribute to your success in the Michigan cannabis industry. But you'll still have some cannabis compliance-related obstacles to overcome.
If you want more information regarding what could you do in order to stay compliant with the cannabis industry in Michigan, don't hesitate to contact us.
If you want to be updated on the current state of Cannabis legalization, you should check out our map of marijuana legality by state.
RELATED POST: NEW JERSEY DISTRIBUTOR LICENSE