Cannabis Legalization News
If you are looking for where to find Cannabis Legalization News – You've come to the right place!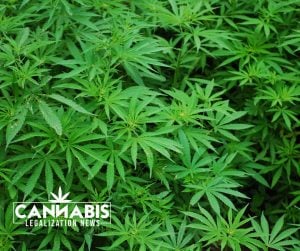 As a labor for a higher power, history and all that is right in the world, the lawyer that started this website put his years of business law experience to work on helping right the wrongs of history when it came to criminalizing cannabis.
He started the YouTube channel, Cannabis Legalization News, in 2018, along with this website and his own law practice.  So the first few months were patchy – but now with clients and an audience, it's growing fast – maybe because it gives you something to look forward to each week.
Every Wednesday at 2:00 pm Central Time, Cannabis Lawyer, Tom, and journalist from WeedNews.Co, Miggy, get together to discuss the week in Cannabis Legalization News.  They welcome members of the legal cannabis indstury to discuss their business and the legislative changes needed to fix decades of bad policy.  Let's discuss more – but first…
Contact our Cannabis Lawyers
If you want to grow hemp in Illinois – complete the chat bot on this website – or call our cannabis lawyers today at (309) 740-4033
Thomas Howard has been in business for years and can help yours navigate towards more profitable waters.
Thomas Howard was on the ball and got things done. Easy to work with, communicates very well, and I would recommend him anytime.
Each week, we rehash what has gone down in the history of ending the cannabis prohibition that has caused more harm than good over the past 80 years.
It's a live feed each Wednesday at 2:00 pm in the afternoon – central time.   Watch it live and ask your questions or voice your comments.  Not only does it go out live on YouTube, but also on Facebook.  So here's how you can easily catch it:
Subscribe here:
https://youtube.com/cannabislegalizationnews
Or Like us on Facebook and watch it live there at:
https://www.facebook.com/FreeTHC/
Or maybe you want the PodCast version:
https://itunes.apple.com/us/podcast/cannabis-legalization-news/id1453799095
That's literally all you need to do to watch legalization happen each and every week.  You got the chance to witness history – and even help it by getting involved in the legislative change yourself. But what do you get to look forward with to your subscription – which is free afterall – to Cannabis Legalization News?
Federal Legalization Bill 2019 Status
In addition to the weekly news feed, our cannabis lawyer does regular actual YouTubes on cannabis laws and policy.  Especially on the federal level.  
Here's a few of the ones he has done:
IRC 280E
the STATES Act
HR 420
Marijuana Justice Act of 2019
420 News is evidently searched over 200 times a month – and if you searched that term and ended up here – welcome, glad to have you.
Our job here is to make sure you get your 420 news – we consider this news to be more "fluff" than the real news and analysis when it comes to changing the cannabis laws in the United States and the world.
420 news refers to the more fun side of the cannabis news.  Sometimes we discuss how fun the regulations can be.  Craft cannabis shops that both grow and serve the public.
The cannabis contests that are out there naming what strain is the best.
Stuff that is cool, but not as important as what is going on to help change a law that has harmed so many people, but saved none. That's 420 News.
It's great to have because it shows the lighthearted side of what we are trying to do, but most of our content will be on changing the law and the businesses out in the cannabis industry and how what they are doing is improving lives and laws all over America, and even the world.
Get Featured on Cannabis Legalization News
If you are in the cannabis industry – we'd love to talk with you.  Let's talk.  Follow me on Linked'in
https://www.linkedin.com/in/thomas-howard-attorney/
Or use one of the many contact or call buttons on this webpage to get in touch – and maybe we will make you – 
Cannabis Legalization News!
If you liked this content, or know someone that would find it interesting – please consider sharing.
Our cannabis business attorneys are also business owners.  They can help you structure your business or help protect it from overly burdensome regulations.