What is a host agreement?
A host community agreement is a contract negotiated between a municipality and a marijuana establishment that includes all terms necessary for the marijuana establishment to operate in the municipality. In order to obtain a license, a marijuana establishment must, as part of the application process, submit a certification signed by the contracting authorities for the municipality and the applicant indicating that they have executed a host community agreement.
What is the purpose of a host community agreement?
The Guidance for Municipalities on Equity and Host Community Agreements explains to us that before the Cannabis Control Commission (CCC) can approve a provisional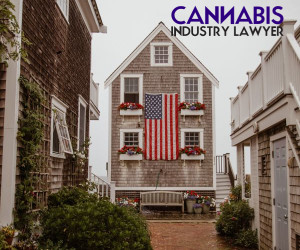 license for an entity to operate as an Marijuana Establishments (ME) and Medical Marijuana Treatment Centers (MTC), the applicant and municipality must execute a Host Community Agreement (HCA) and the municipality must submit a certification of this agreement to the Commission.
What does a Host Community Agreement talk about?
There are possible provisions that may be outlined in the agreement:
ME or MTC must make jobs available to residents of the municipality, but should not prevent the them from hiring the most qualified candidates or hinder compliance with Massachusetts Anti-Discrimination and Employment Laws.
provide paid police detail for the purposes of traffic and crowd management during peak hours of operation.
type of security system required for controlling access to areas in which Marijuana or Marijuana Products are kept (keypad or electronic access card system for example).
steps that an ME or MTC must take if it wishes to relocate within the municipality.
stipulations if the ME or MTC wishes to terminate the agreement with the municipality.
details of how the ME or MTC will assist with community support, public outreach, and employee outreach programs.
how the ME or MTC will work with the municipality to provide municipal-sponsored educational programs.
What are some good community agreements?
Municipalities should be aware that the negotiation of HCAs may be subject to scrutiny by federal and state law enforcement agencies.The Massachusetts Office of the Inspector General can advise municipalities on whether the terms and conditions of an HCA are compliant with state law. Municipalities are strongly encouraged to seek legal advice from a licensed attorney regarding HCA negotiations.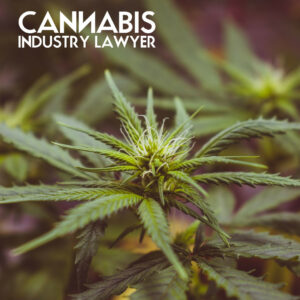 Guidance for Applicants and Licensees Marijuana Establishments (ME) and Medical Marijuana Treatment Centers (MTC) are also strongly encouraged as well to seek legal advice from a licensed attorney regarding HCA negotiations.  Our office can help you on this, so please call us, or fill out the form on this page.
Additionally, the city of Framingham, Massachusetts publishes all of its Host Community Agreements on its website, where you can get some examples and templates – but please run them by your lawyer on the team.  And if you do not have a lawyer on your cannabis team, consider adding one because of the highly regulated and complex compliance issues in the legal cannabis industry in MA.
What should a MA municipality consider when signing an HCA?
The Commission encourages municipalities to carefully consider the impact of the particular Marijuana Establishment proposed for a community, as well as benefits it may bring in local revenue and employment, when negotiating a Host Community Agreement.
Are municipalities allowed to impose Local Taxes in Host Community Agreements?
In addition to the mandatory 6.25% sales tax and 10.75% excise tax on marijuana and marijuana products, municipalities are allowed to impose an optional 3% local tax as part of the HCA. The tax may be applied to adult-use retail sales only.
What Community Impact Fees may an HCA include? 
An HCA may include the terms of an optional community impact fee. The fee cannot total more than 3% of the gross annual sales and must comply with applicable legal requirements.
Time limit: Community impact fees are limited to a period of five years, although the parties may consider negotiating a shorter duration. At the close of the term, the parties may negotiate terms of a new community impact fee, which is also capped at five years.
The community impact fee must be reasonably related to the costs imposed upon the municipality by the operation of the ME or MTC. Municipalities must demonstrate how the proposed fee will cover anticipated costs and should not rely on the community impact fee as a revenue generator.
Possible costs included in community impact fees may include, but are not limited to:
Municipal inspection costs;
Traffic intersection design studies;
Public safety personnel overtime costs;
Environmental impact studies; and
Substance abuse prevention programming.
If a municipality seeks to impose a fee that may be characterized as a fee, donation, or gift,  including any assessment above the 3% community impact fee, it must comply with the legal requirements for regulatory fee.
More Reading about MA cannabis licenses.
Massachusetts

Marijuana

Establishment

Information.

MASSACHUSETTS LICENSE INFORMATION