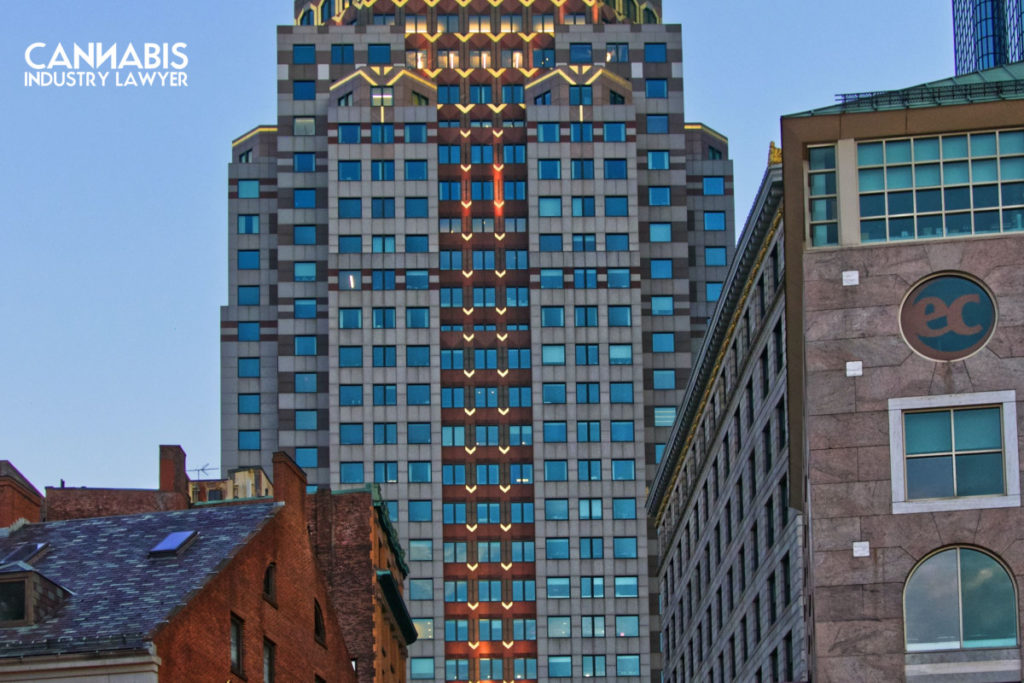 HOW TO GET A MARIJUANA BUSINESS LICENSE IN MASSACHUSETTS
If you want to know how to get a cannabis business license in Massachusetts, you should be aware of the laws and regulations that govern adult-use or medical-use cannabis in the state.
Massachusetts legalized adult-use cannabis back in 2016. Since then, the market has grown in size and has been more important than ever, for instance during the COVID-19 pandemic, dispensaries were deemed essential and remained open across the state.
In general, the cannabis industry seems to be booming with the legal cannabis market projected to double to $41.5B by 2025.
There is no limit on the number of medical marijuana dispensaries or adult-use retailers allowed in the state (local municipalities may not allow them though). So, you still have a chance of getting into the industry.
Types of Marijuana Business Licenses in Massachusetts
Marijuana Cultivators

11 tiers depending on the size of the canopy
Craft Marijuana Cooperative

Marijuana Product Manufacturer
Marijuana Retailer
Marijuana Transporter
Marijuana Research Facility
Laboratories
Microbusinesses
According to the Cannabis Control Commission, one business may hold three licenses in each category with certain exceptions.
The cannabis business licensing structure in Massachusetts requires vertical integration, which means dispensary license holders handle cultivation, manufacturing, and sales. Cultivation licenses are offered on a tiered-basis and fees vary depending on whether the grow site will be indoors or outdoors.
Below you will find information on the marijuana business licenses in Massachusetts
RELATED POST: VIRGINIA SOCIAL EQUITY CANNABIS LICENSE
RELATED POST: HOW TO GET A CANNABIS BUSINESS LICENSE IN CALIFORNIA
Marijuana Cultivator Licensing
The indoor cultivation license fee ranges from $200 to $600 while the outdoor cultivation license fee ranges from $100 to $300. Approved applicants are required to pay a license fee of $625 to $12,500 for an indoor cultivation license or $1,250 to $25,000 for an outdoor cultivation license.
Marijuana Product Manufacturer Licensing
The manufacturing license application fee is $300 at this time, and approved applicants must pay a $5,000 license fee.
Marijuana Retailer Dispensary Licensing
If you want more in depth information regarding how to open a dispensary in Massachusetts you should check out post about it.
Dispensaries are responsible for growing, manufacturing, and sales. For stage 1, the medical dispensary license application fee is $1,500 and the licensing fee for approved applicants is $50,000. For stage 2, there is a $30,000 application fee and $50,000 licensing fee.
The state also offers a microbusiness license with a $300 application fee and a license fee equivalent to 50% of all applicable fees.
Marijuana Transporter Licensing
Cannabis delivery was approved by the state in September 2019. There is a separate third-party transporter license for businesses that don't grow, manufacture, or dispense cannabis. The application fee for this license is $300, and the license fee is $1,000.
Possession Regulations
Adults over 21 years of age can posses up to one ounce of cannabis, with no more than five grams of concentrate outside of their homes. They can possess up to 10 ounces of cannabis inside their homes as well as any cannabis produced by plants cultivated on the premises.
Self-Cultivation Regulations
No more than six plants may be grown at home. However, if multiple adults are growing in the same residence, the limit is higher. Specifically, no more than 12 plants are allowed to be grown in a residence for all adults combined.
If you want more information regarding marijuana business licenses in Massachusetts, don't hesitate to contact us.
If you want to be updated on the current state of Cannabis legalization, you should check out our map of marijuana legality by state.
RELATED POST: MONTANA ADULT-USE MARIJUANA LICENSING
RELATED POST: KENTUCKY BAN OF DELTA-8 THC