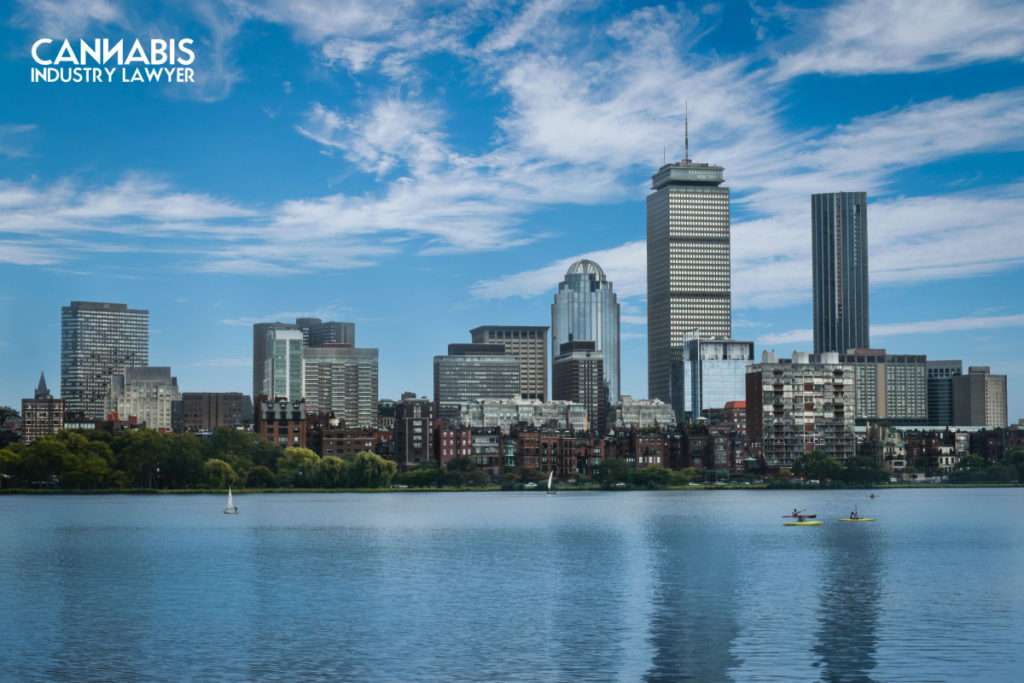 If you've been considering opening a dispensary in Massachusetts, our step-by-step guide walks you through the dispensary application process, fees, as well as other general specifications.
If you are over 21 and have never been convicted of a crime involving banned drugs, you might be able to start a cannabis-related company in Massachusetts.
Opening a Cannabis Dispensary in Massachusetts
If you'd like to run a dispensary in Massachusetts, you'll need to know the rules and regulations of your state, county, and city in order to stay in compliance. Learn about the medical and recreational aspects of the rule.
With the revenue generated by cannabis dispensaries in the billions of dollars and rising, these developments present a very lucrative opportunity. However, opening and running a dispensary is a challenging business venture:
Opening a dispensary requires a lot of considerations, compliance with numerous regulations and a significant amount of capital.
Costs to open your doors could run from $500,000 upwards of millions depending on real estate costsand the size of the operation.
Many cannabis dispensaries are selling millions of dollars of product a month
Competition for new dispensaries tends to be fierce.
The Cannabis Control Commission (CCC) is responsible for promulgating regulations relating to marijuana, processing business applications and issuing licenses, and creating policies and procedures which "promote and encourage full participation in the regulated marijuana industry by people from communities that have previously been disproportionately harmed by marijuana prohibition and enforcement and to positively impact those communities.
RELATED POST: HOW TO OPEN A DISPENSARY IN OHIO
RELATED POST: HOW TO OPEN A DISPENSARY IN NEW MEXICO
[cs_gb name="do-you-need-guidance-call-to-action"]
Obtain a Massachusetts Marijuana Retailer License
You can check out the details on how to obtain a Massachusetts marijuana retailer license here. Obtaining a license can be incredibly difficult and costly. Further, there usually are strict requirements for prospective dispensary owners.
The first step to applying for a Massachusetts Marijuana Retailer License is to submit the license application fee and all three (3) sections of the application:
Application of Intent,
Background Check, and
Management and Operations Profile.
Each section requires applicants to provide accurate information about the business, individuals and entities associated with the business and to demonstrate understanding of, and plans to comply with, the Commission's regulations that are specific to the applicant's license type, location, and scale. The adult- and medical-use license applications have essentially the same requirements with differences highlighted in the following sections.
Also, your team should prepare various business plans, which should include:
Financial Plan
Manufacturing Plan
Inventory Control Plan
Security Plan
Recordkeeping Plan
Community Benefits Plan
A revenue forecast is conducted by estimating how much product you think you will sell production costs, retail price and complementary costs (payroll, rent, transport, etc.). You may also include a break-even analysis, with an estimated timeline until profitability.
Massachusetts-specific Requirements – You may include details of covering your security systems, secure product transport, product tracking, waste plans and other state requirements. Note that these may be included in your application.
Investor Proposal – Involves how you will value your shares if you present your plan to investors. Consult with a CPA to ensure you are compliant with state and federal regulations
What are the costs of opening a dispensary in Massachusetts?
In order to obtain a Massachusetts Cannabis Retail License, there's no minimum amount of capital resources that must be demonstrated. In this sense. In this sense we'd recommend any ME applicant to aim for $250,000 – $1,000,000 depending on the size and scope of their operation.
Further, applicants are required to set aside, either through a bond or an escrow account, an amount of money sufficient to cover the dismantling and winding down of the Marijuana Establishment. The amount set aside must be enough to cover the cost of satisfying any outstanding state or municipal sales tax obligations, costs incurred securing the licensee's facility, and cost incurred for destroying the marijuana and marijuana products in its inventory.
Conclusion
With the right motivation and access to necessary resources, our office can help you successfully start a profitable cannabis dispensary in Massachusetts. Although it is important to note that this process takes time even when you have the resources.
Given the licensure steps, finding a suitable location and developing your storefront to meet the state requirements, it may take well over a year from application to selling.
Remember: the cannabis industry is heavily regulated and getting help from industry, and business experts is recommendable.
And lastly, don't miss out on our Marijuana Legalization Map where you can browse the current status of laws in every state in the United States and see all our posts on each of them.
Check Out:
Interested in coming on as a guest? Email our producer at lauryn@cannabislegalizaitonnews.com