Illinois Cannabis Dispensary License Application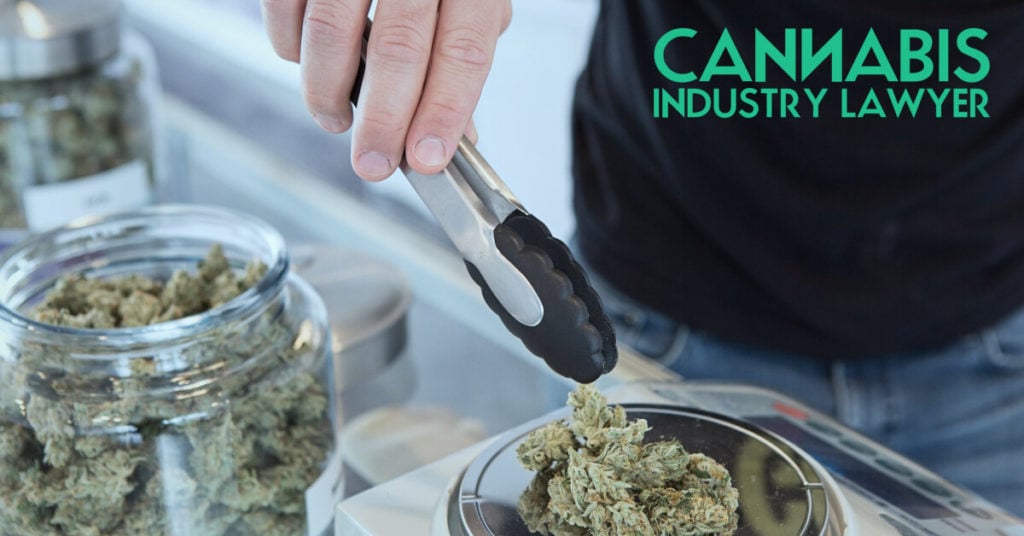 ALL DISPENSARIES REQUIRE A LICENSE
Illinois Dispensary License Applications in 2020 covered each of the 30 elements of the conditional adult use dispensing organization license application, but complete that application by focusing on the 250 points scored by the State of Illinois for dispensary applicants. Your team for the adult use dispensary license is very important because of the multiple aspects of the scoring will require a diverse team, probably put together in a limited liability company.
Illinois First Round of Dispensary Applications Ended in Litigation.
Applications are still pending scoring from KPMG and resolution of litigation.  Get started now on round 2 and you will be ready for when 110 more licenses for Illinois Cannabis Dispensaries are released in 2021.
Illinois Dispensary Application 2021 PDF
How Dispensary Applications were scored in Illinois in 2020:
Suitability of employee Training Plan (15 Points)
Security and Record-Keeping (65 Points)
Business Plan, Financials, Operating Plan and Floor Plan (65 Points)
Knowledge and experience in cannabis or related fields (30 Points)
Status as a Social Equity Applicant (50 Points)
Labor & Employment Practices (5 points)
Illinois Owner (5 points)
Status as a Veteran (5 points)
Diversity Plan (5 points)
2 bonus points in case of ties for Community Benefits Plan
Want to Open a Dispensary?
A: You have a great team for your cannabis dispensary license – which includes social equity, capital, experience, and community – plus a good lawyer and accountant – and you work really hard and spend the money it takes to get a dispensary ready to open for business. Budget over $100,000 for the application process alone. Then hope that you have the best application, get picked for the lottery.
How many Dispensary Licenses Are There in Illinois?
in 2020 Illinois is awarding 75 new cannabis dispensary licenses
in 2021 Illinois is awarding another 110 cannabis dispensary licenses
the earlier medical cannabis dispensaries can make up another 110 cannabis dispensaries.
It goes without saying that legalization of recreational and medical marijuana in Illinois will without doubt lead to an increase in the use of marijuana products. In a bid to ensure that clients get value for money, and cannabis products do not land in the wrong hands, the state has come up with various laws to govern marijuana dispensaries in Illinois. Illinois recreational license application should abide by them. 
Those who wish to dispense cannabis products must follow the law. Anyone who does not operate in accordance with the law will face stiff consequences.
Below, we look at the details of the new Illinois cannabis dispensary laws. Let's delve right in, shall we?
Illinois Dispensary Applicants Must Source Diverse Cannabis Flower
According to the new Illinois law, dispensaries are required to offer "an assortment of products from various cannabis business establishment licensees such that the inventory available for sale at any dispensary from any single cultivation center, craft grower, processor, or infuser entity shall not be more than 40% of the total inventory available for sale".
This will mean that consumers will have enough variety to choose from in a single dispensary. It also discourages cultivation centers and other growers from establishing their own dispensaries where they exclusively stock their products. On the same note, a dispensary is also prohibited from refusing to stock products from cultivators or growers who meet minimum requirements.
How Cannabis Dispensary License Holders Operate in Illinois
Licensed Cannabis Dispensaries in Illinois will not be allowed to run drive-through windows or dispense any cannabis products in vending machines. They will also be prohibited from offering delivery services for cannabis products. All dispensaries will be required to have an operating surveillance and point of sale equipment. Every dispensary should also have at least two people working throughout its hours of operation.
While dispensaries can stock a variety of cannabis products, they will not be allowed to "Sell clones or any other live plant material". In addition, all products will be sold individually, and not bundled together for one price. Each product "must be separately identified by quantity and price on the receipt".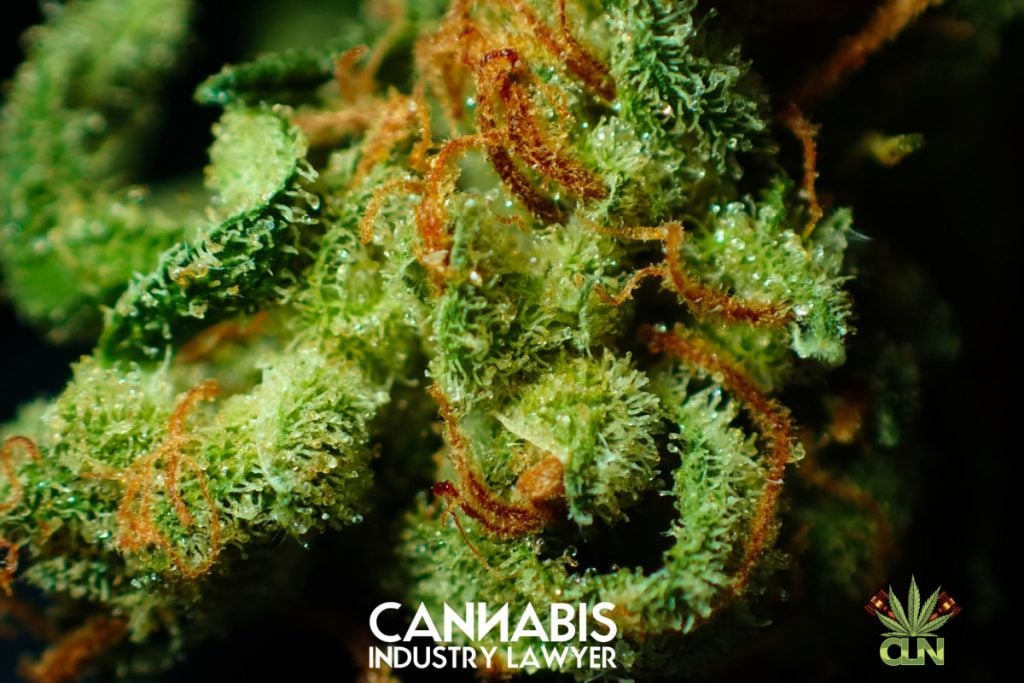 What do you need to work at a dispensary in Illinois?
A dispensary employee will need to be trained on cannabis laws and the measures put in place to ensure safety. Such safety measures include proper bookkeeping, security to prevent theft of cannabis products, and a plan that tracks all stocks until they are sold.
The law states that each dispensary must have a comprehensive plan and "the security plan shall also detail which private security contractor licensed under Section 10-5 of the Private Detective, Private Alarm, Private Security, Fingerprint Vendor, and Locksmith Act of 2004" will offer security to the dispensary premises.
The dispensary business plan will have a detailed guide on how the store will be managed both in the short term and in the long run. "The operating plan shall include, at a minimum, best practices for day-to-day dispensary operation and staffing".
The Illinois Adult Use cannabis dispensaries will also be required to outline how it plans to treat its employees. More points will be awarded to establishments that plan to offer better terms and a conducive working environment for all its staff.
Terms Governing Licensed Illinois Adult Use Cannabis Dispensary Closures
All dispensaries will be required to promptly notify the licensing department in case they do not wish to renew their operating license. The duration allowed for this notice is at least 3 months before the date of closure.
The dispensaries will be required to work with the licensing department to establish a closure plan. This plan "addresses, at a minimum, the transfer of business records, transfer of cannabis products, and anything else the Department finds necessary".
Regulation of Illinois Cannabis Dispensaries Impact its Applications
The local law, police, and the licensing department will have a right to do random unannounced inspections on any cannabis dispensaries in the state. In addition, law enforcement officers will have a right to access all cannabis related products, materials, and even records.
In case there are any allegations where the dispensary is suspected to have broken the law, the department may conduct an investigation of the ''applicant, application details, dispensing organization, principal officer, dispensary agent, third party vendor, or any other party associated with a dispensing organization".
Punishment of Illinois Cannabis Dispensaries for Failure to Follow the Law
According to the new Illinois Cannabis Act, "the Department may issue nondisciplinary citations for minor violations". These citations may attract a fine that  cannot exceed $20,000 for every violation. The citation will be charged on the person who holds the dispensary license. A licensee can request for a hearing within 30 days since the day the citation was served. Once this time has elapsed, the citation will become final and cannot be disputed.
The law is clear that the licensing department may, "deny issuance, refuse to renew or restore, reprimand, place on probation, suspend, revoke, or take other disciplinary or nondisciplinary action against any license". Some of the ways that dispensaries may break the law include:
Misstatement of information submitted to the licensing department
Obtaining the marijuana license through fraudulent means
A pattern that displays incompetence in the way a dispensary handles its business
Violation of the cannabis act and rules
Engaging in unethical behavior that could be damaging to the public. Anyone from the public can report any unethical behavior by the dispensary, and law enforcement officers will do their part to investigate the claims.
The department may also choose to suspend the operations of a dispensary. After a suspension notice is issued, the licensee is allowed to request for a hearing within 45 days. If the department does not honor this request, the suspended license is automatically reinstated once the 45 days have elapsed.
What are The Requirements to Start a Licensed Cannabis Dispensary in Illinois?
Aside from obtaining an operating licensing, there are other Illinois dispensary license requirements that those who wish to establish dispensaries will be required to fulfill. Some of these requirements are:
Principal officers must prove that they have knowledge of the different cannabis products they plan to dispense
Should have a comprehensive business plan that shows that the dispensary will be run in accordance to the law.
Social equity applicants will get up to 50 points if they can prove that they meet the Illinois dispensary license requirements for this category. The social equity applicants may also qualify for funding from the kitty set aside to support cannabis businesses.
Wrap Up on Conditional Adult Use Dispensary License Applications in Illinois 
There you have it! A breakdown of the new Illinois cannabis dispensary laws that will govern marijuana dispensaries come January 2020. While these laws appear authoritarian, they protect all stakeholders in the marijuana industry, including dispensary owners and marijuana consumers.
If you are interested in starting a cannabis dispensary, you should consider talking to an experienced attorney to help you understand the law and guide you in your adult use dispensary license application in Illinois.
Want to Open a Dispensary?
Here's the script from the video & podcast;
Welcome, I'm Tom – find me by googling Cannabis lawyer. An online resource for all your questions about navigating the cannabis industry – like today's very popular topic in Illinois – new dispensary licenses. We are going to be covering the applications that will enable up to 500 new entrants into the Illinois Cannabis dispensing market in the coming years.
To help people discover this information about how to get a conditional adult use dispensing organization license (that's really the name – under section 15-25 of the new Illinois Adult Use Law – smash the likes and subscribe.  We are going to not only cover the application, but also how it is scored to boost your chances of being selected.
Be sure to watch until the end because that is when I will tell you how many dispensaries will be open for business on January 1, 2020. – and what 2 types of them there are.
And now everything you need to do to get your dispensary license in Illinois.
–
The department of Agriculture shall – that's mandatory – issue up to 75 new dispensary licenses by July 1, 2020.  Also by december 21, 2021, the department of agriculture shall issue up to another 110 conditional adult use dispensary licenses. After January 1, 2022, the conditional aspect of the dispensaries becomes more permanent – but cannot exceed 500 new dispensaries' in the state. Unless more supply is needed. More on that in other videos.
So let's talk about what specifically must go into those license applications for the first wave of conditional adult use dispensaries.
First – the law provides for geographic dispersion of the dispensaries.  Here's the list of who gets what for the first wave – perhaps you can see an outlier or two, why does bloomington only get one when peoria gets 3 – we are just cooler than those insurance peddlers – and of course chicago area gets 47.
Moving down the line on Section 15-25 – we come to the requirements for the application.  Before we go through that – please be sure to view these through the lens of how the application will be scored.  Therefore – we begin with Section 15-30(c) of the cannabis law.
250 points will be awarded to the complete applications – and then the State picks the winners.  Here's the big point – Security and Record Keeping 65 points. That's right more than 25% of your points come from security and record keeping – and I've seen some client records, how good are your records – Jeffery?  To the guy named Jeffery watching this – I hope I freaked you out.
Just as important as Security & Record keeping are Business Pla, Financials, Operating and Floor plan – 65 points.  We will be doing videos on some providers of these services on our cannabis legalization news – so hit the subscribe button to tune in to that, and if you're in the industry with knowledge of these points – feel free to visit me at cannabis industry lawyer and give me a call.
So now with more than 50% of the points awarded for the cannabis dispensary licenses, we turn to the next most important thing on your application. Social Equity Applicant Status – Tune in to our video on that this fall. It is worth 50 points.  We have always said cannabis is a team sport and a big member of the team in Illinois' legal marijuana market is social equity – 20%
Next, we go to 30 points for Knowledge and Experience in the industry – it is important because the quality of the product in the state has greatly improved in the past 2 years that I have had my card and some excellent producers are out there now – and I think the craft grows will bring more – and there is some overlap between craft grows and dispensaries so look for that synergy.
Before we get to miscellaneous matters, the last double digit point is the Employee Training Plan – worth 15 points.  This is also required under the application – and one of the reasons they will be quite expensive to put together. Remember to train the staff to understand the rules and laws – let me know if you want some help on those policies.
Okay. let's see – 60 times 2 + 50 + 30 + 15 = 215, which is why I call the remaining 35 points miscellaneous.
Labor & Employment Practices – 5 points
Environmental Plan – 5 points
Illinois owner (51%) – 5 points
Veteran owned 51% – 5 points
Diversity Plan – 5 points and 2,500 words
There you go 250 points – but 2 bonus points are awarded for a plan to engage with the community – 252 max points.  Hope you get all of them.
Instead of going over each of the 30 elements of the conditional adult use dispensary license – I want to end this video at under 10 minutes so I can post it on Linked'in and this script as an "article" which they preference – it's a different platform than youtube – but if you want to follow me on linked in my profile is linked in the description.
One thing not in the 30 elements – an address – if you get picked you have 6 months to provide the state with your address.
Now how many dispensaries will be open by January 1? Between 55 and 110. The 55 current medical dispensaries have the option to open for adult use & even a second location. Can't wait to see the numbers come January.
Thanks for joining me on this episode – remember, marijuana legalization is only a few months away – so start putting your plans together for dispensaries & Subscribe to state up to date. And if you need my help, just google cannabis lawyer and get in touch with me.  See you soon.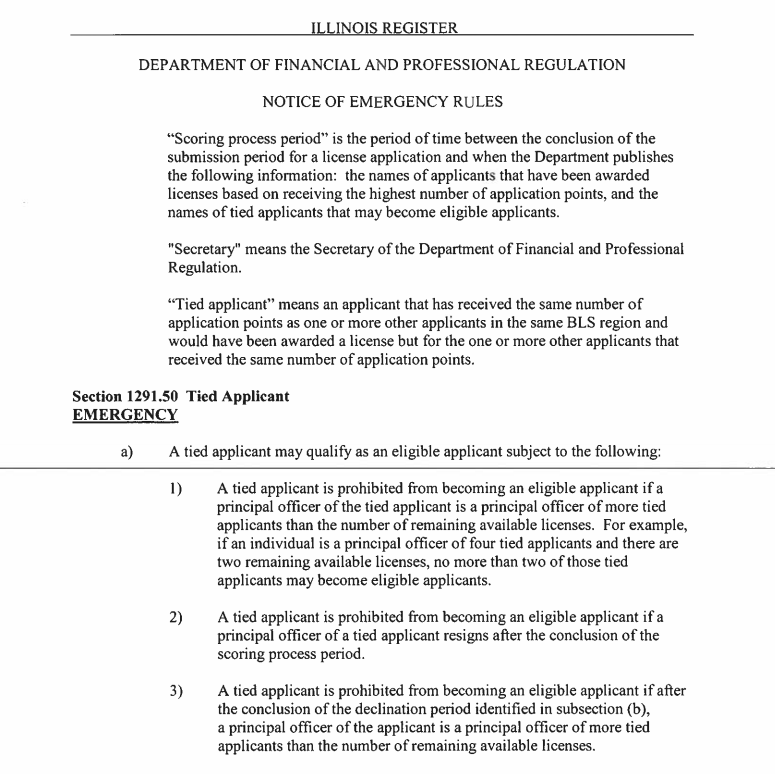 Thomas Howard has been in business for years and can help yours navigate towards more profitable waters.
Thomas Howard was on the ball and got things done. Easy to work with, communicates very well, and I would recommend him anytime.
Our cannabis business attorneys are also business owners.  We can help you structure your business or help protect it from overly burdensome regulations.