Social Equity in the Cannabis Industry
Diversity in the Cannabis Space
Illinois Women in Cannabis is an organization dedicated to connecting, educating, and supporting diversity in the cannabis industry. According to MJBizDaily, 37% of senior-level jobs at cannabis businesses are held by women which is 43% higher than the national average of 21% for all businesses in America. This week Tom is joined by Gina Gault and Kirsten Velasco from Illinois Women in Cannabis to discuss social equity and equal opportunity in the cannabis industry.

Who is Illinois Women in Cannabis?
A nonprofit organization dedicating to connecting and promoting women in the cannabis industry
Hosts cannabis networking events and educational workshops
Offer memberships programs
Founded in 2014
Headquarters in Chicago, IL
What Advice Do You Have for Women Looking to Get Involved in the Cannabis Industry?
Illinois Women in Cannabis believes you don't need to make a career change to get involved in the cannabis industry.
"A lot of people think they have to re-career in order to be in the cannabis industry. That's not true – take the skills you have and sharpen them to prepare for a new emerging industry that requires adaptability, strategy, and the ability to wear a lot of hats." – Kirsten Velasco

"We find that when women find out that they can really just apply their own skills and professional experience it really does help the industry." – Kirsten Velasco
What Type of Ancillary Business Do You See Having Opportunities for Women in the Cannabis Industry?
"A major one is branding and marketing, digital strategies, social networking. The prohibitions on traditional advertising make an open door for anyone who can figure out how to do non-traditional marketing and expansion that way." – Kirsten Velasco
What Does Equal Opportunity Look Like to Illinois Women in Cannabis?
"Equity opportunity in the Illinois space means that women and people of color get to have a stake in the industry. Of course the staff at dispensaries need to represent that community the dispensary is in. But when we talk about social equity the actual intention is for those people to have a true stake in the industry. We would like to have those people get their names on an application and have a stake in the ownership of that business." – Kirsten Velasco
What is Often Overlooked When We're Talking About Social Equity in the Cannabis Industry?
"One of the things that's overlooked is the amount of capital that you need to even get started in the cannabis industry. The legislation addresses social equity and strategies to make getting in the industry more accessible but where is the funding supposed to come from for these people that might not have the means to create a craft grow from the ground up or $10,000 to maybe make it into what they're hoping for?" – Gina Gault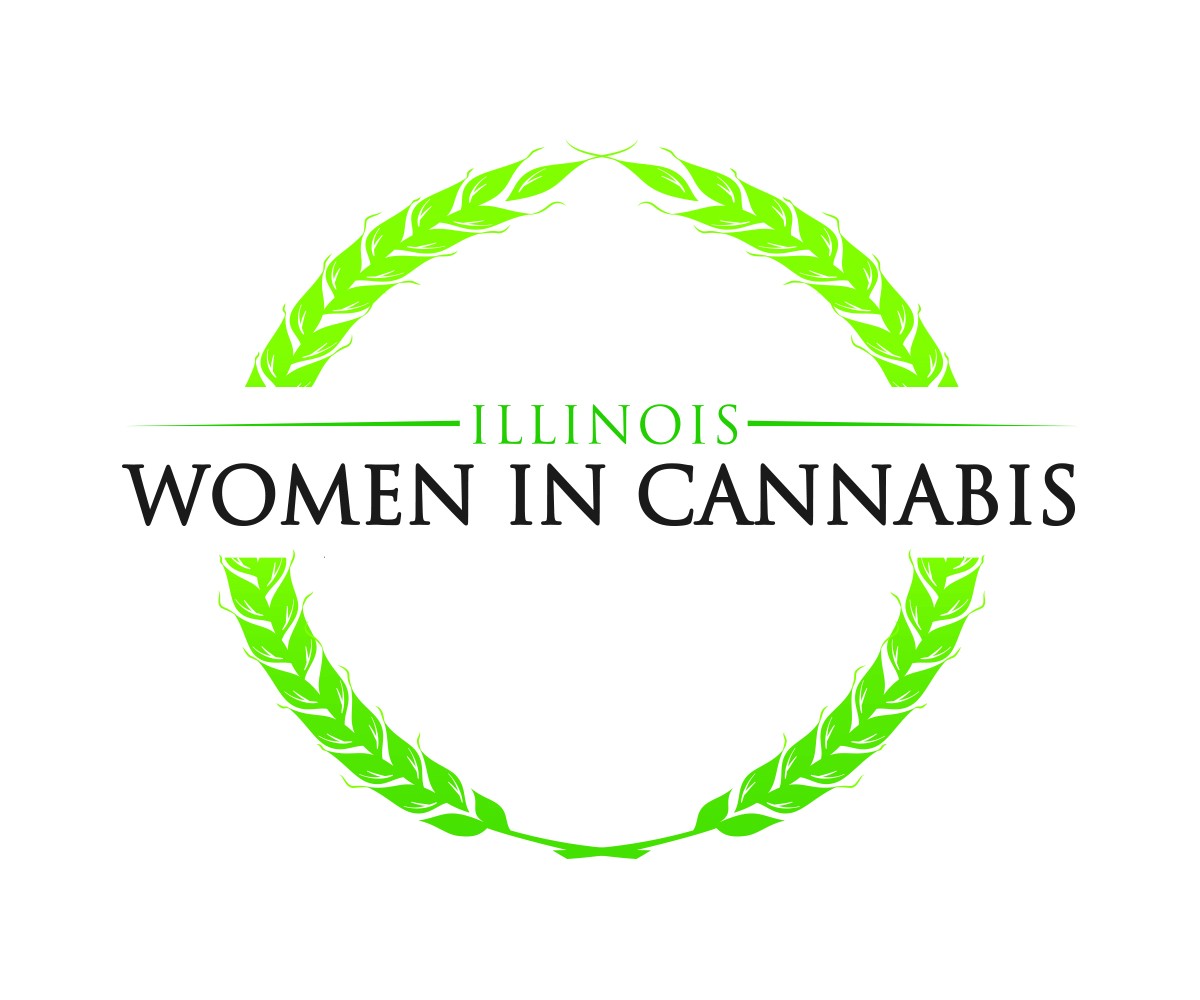 MISSION STATEMENT
Illinois Women in Cannabis (IWC) is comprised of professional and entrepreneurial women in Illinois who are interested in working in the Illinois medical cannabis industry. There are opportunities in this industry for women of diverse backgrounds and interests, including advertising, marketing, law, finance, patient care‐giving and agriculture, throughout the State.
IWC connects, educates, mentors and supports Illinois women of all ages and backgrounds in order to maximize their opportunities in the emerging Illinois medical cannabis industry – an industry too new to have a glass ceiling.
How Illinois Women in Cannabis Can Change the Cannabis Industry
Written by: Simonat
In an industry "too new to have a glass ceiling", we see how women in Illinois are taking advantage and become aware of the potential of the cannabis industry. Illinois Women in Cannabis is a non-profit organization with a mission to empower women to take leadership when it comes to the most important matters about cannabis in this state.
Can this organization change the perspective we see today when it comes to the number of women in this industry? At the moment, they are taking huge steps to change what we believe and think about marijuana. Illinois Women in Cannabis is an organization with the potential to become the cornerstone of the marijuana industry in Illinois.
What is the Mission of the Illinois Women in Cannabis Organization?
The main mission of Illinois Women in Cannabis is to encourage women with different backgrounds to change the political, sociological, and legal environment in the industry.
With some huge initiatives that gave great results, Illinois Women in Cannabis can say that the power of the women is enormous. The organization continually hosts events, podcasts, and public speeches that point the issues in the industry "too new to have a glass ceiling", as many used to say.
Women in the industry want to see further legalization laws across the country. By far, we've seen how some amazing initiatives changed something we believed was impossible. New rules were established, new dispensaries were opened, and medical patients saw some real improvements in their medical conditions. It was all possible thanks to the organizations that changed the industry in Illinois and other states.
Now, Illinois Women in Cannabis wants to spread the word further and create an environment where cannabis won't be a matter of biased discussions. It is clear now how important it is to have a voice that speaks about cannabis as a normal and necessary thing in our lives.
How Illinois Women in Cannabis Can Change the Cannabis Industry
We are still experiencing huge legal flaws in the cannabis industry. The taxes for dispensaries are still high, medical patients cannot get a medical marijuana card for many medical conditions, and the overall climate is still a little bit conservative. The Illinois Women in Cannabis organization wants to change the situation for better.
Illinois is the state where the demand exceeds the supply of marijuana products. At the moment, Illinois has 21 marijuana cultivation centers across the state, but the demand is that big that local suppliers cannot produce enough flowers. Edibles and concentrates are plentiful, but raw, fresh flower takes a lot of time and patience to grow, which is why cultivation centers need additional support from the local communities.
If we increase the number of licenses for growers and dispensaries, the situation in Illinois will certainly change. Consumers will have more options when it comes to marijuana products, and the overall business climate will be much better for cultivators and sellers.
Illinois Women in Cannabis can affect the regulations with huge success. When more women gather around the same subject, we can expect some real improvements. One of the plans of the organization is to address the struggles of many people who suffer from different conditions.
We all know someone who has cancer, or some other condition that causes a lot of pain and discomfort. Cannabis can help in many situations, which is why people use it for medical purposes. If we spread the word about the positive sides of the products, we will create a more effective action that can help many people feel better.
What We Can Expect from Illinois Women in Cannabis in the Future
Medical and recreational cannabis is legal in Illinois, but we need to see more initiatives for changing laws and regulations. People need these kinds of products, and more licenses and dispensary stores may open to meet the demands of the consumers.
Illinois Women in Cannabis is the organization that has a vision we all need. It is creating options for everyone to have access to the medical and recreational benefits of marijuana. By far, these powerful women have created some amazing events that changed the perspectives of many people. They continue to change the environment in Illinois by changing their approach to the subject.
Being open and committed to the positive sides of cannabis is what matters the most in the cannabis industry.​
Check Out:
Interested in coming on as a guest? Email our producer at [email protected].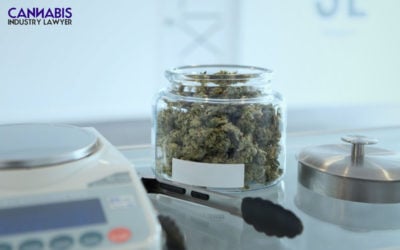 Ohio Marijuana Dispensary License Application With overwhelming evidence supporting medical marijuana's potential to improve the qualify of life for Ohio residents, state lawmakers passed House Bill 523 in the summer of 2016. The passage of this law made medical...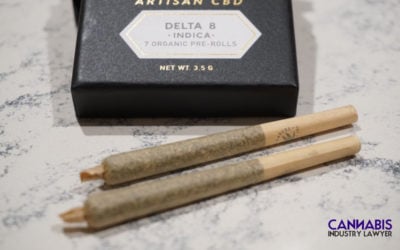 Kentucky Delta-8 THC Hemp Ban Delta-8 THC is illegal according to Kentucky's interpretation of federal law - at least according to the general counsel of the Department of Agriculture - who really has no authority to make conclusions of federal law. Delta-8 THC has...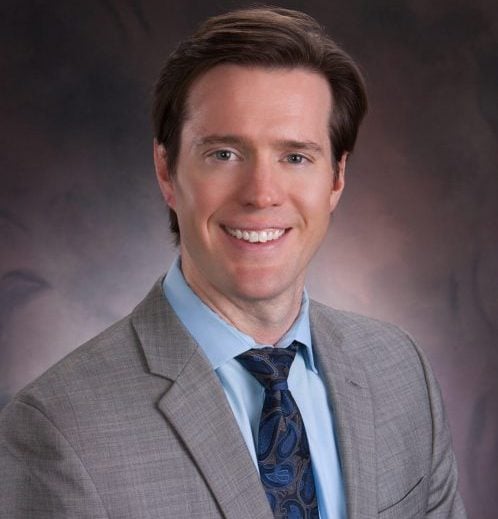 Thomas Howard
Cannabis Lawyer
Thomas Howard has been in business for years and can help yours navigate towards more profitable waters.
Thomas Howard was on the ball and got things done. Easy to work with, communicates very well, and I would recommend him anytime.
Need A Cannabis Attorney?
Our cannabis business attorneys are also business owners.  They can help you structure your business or help protect it from overly burdensome regulations.
[contact-form-7 id="222210″ title="common-footer-form"]

316 SW Washington St, 

Suite 1A 

Peoria,
IL 61602, USA
Call Us 309-740-4033 || e-Mail Us [email protected]

150 S. Wacker Drive,
Suite 2400 Chicago IL, 60606, USA
Call Us 312-741-1009  || e-Mail Us [email protected]

316 SW Washington St, 

Suite 1A

Peoria,
IL 61602, USA
Call Us 309-740-4033 || e-Mail Us [email protected]

150 S. Wacker Drive,
Suite 2400 Chicago IL, 60606, USA
Call Us 312-741-1009  || e-Mail Us [email protected]