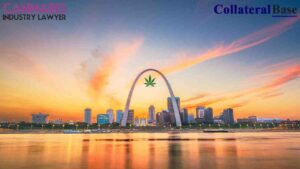 Are you considering entering the cannabis industry in Missouri? If so, obtaining a microbusiness marijuana license may be the perfect option for you. In this blog post, we'll discuss what a microbusiness wholesale license is and why it's worth considering. We'll also cover the eligibility requirements and provide a step-by-step guide to the application process. Whether you're an aspiring entrepreneur or an existing business owner looking to expand into the cannabis market, this post will provide valuable information on how to navigate Missouri's microbusiness wholesale licensing system. So let's dive in!
What is a microbusiness wholesale license?
A microbusiness wholesale license is a specialized permit issued by the state of Missouri that allows entrepreneurs to engage in wholesale activities within the cannabis industry. This license is designed for small-scale businesses and provides them with an opportunity to operate legally while maintaining compliance with state regulations.
A microbusiness wholesale license is a specialized permit that allows small-scale entrepreneurs in Missouri's cannabis industry to legally engage in wholesale activities, supply licensed dispensaries, and promote economic growth.
To obtain a microbusiness wholesale license, applicants must meet certain requirements set forth by the Missouri Department of Health and Senior Services (DHSS). These include submitting a comprehensive business plan, undergoing background checks, obtaining liability insurance, and demonstrating financial stability. Additionally, applicants must have a proposed physical location that meets specified security measures and comply with all zoning requirements.
Operating under a microbusiness wholesale license offers several benefits for entrepreneurs in the cannabis industry. Firstly, it allows them to participate in legal wholesale transactions without needing additional licenses or permits. Secondly, it enables businesses to supply cannabis products directly to licensed dispensaries and other retail entities. Lastly, this type of license promotes economic growth by supporting small-scale businesses within the cannabis market while ensuring adherence to regulatory standards.
Microbusiness Wholesale license in Missouri
Microbusiness wholesale licenses in Missouri are a great opportunity for entrepreneurs in the cannabis industry. With an affordable application fee and a straightforward process, these licenses offer a chance to cultivate, process, and sell marijuana products to a licensed dispensary and other businesses.
Microbusiness wholesale facilities are licensed by the state to cultivate, process, package, store, transport, deliver, and sell marijuana, marijuana seeds, marijuana vegetative cuttings, and marijuana-infused products to microbusiness dispensaries, other microbusiness wholesale facilities, and marijuana testing facilities. Microbusiness wholesale facilities are limited to cultivating up to 250 flowering marijuana plants at any given time. They are also authorized to create pre-rolls and infused pre-rolls.
Why should you consider applying for a microbusiness wholesale license?
There are several compelling reasons:
Expanded business opportunities in the cannabis industry
Ability to cater to both consumers and other businesses
Potential for increased profitability and revenue
With a microbusiness wholesale license, you can tap into the growing cannabis market and supply products to dispensaries, as well as other microbusinesses. This allows you to access multiple streams of revenue, resources, and expand your customer base. Additionally, operating as a wholesaler gives you the potential for higher profit margins compared to retail sales.
Applying for a microbusiness wholesale license is also relatively affordable. The application fee is only $1,500, making it accessible even for entrepreneurs on a tight budget. Furthermore, the application process is straightforward and the lottery system ensures fair competition among applicants.
Eligibility requirements for a microbusiness wholesale license:
Must have a net worth of less than $250,000

Have a service-connected disability card

Be a person who has been, or a person whose parent, guardian or spouse has been arrested for, prosecuted for, or convicted of a non-violent marijuana offense.

Reside in one of the zip codes classified by the State of Missouri as "disadvantaged

Fulfilling these criteria is essential for qualifying as an eligible applicant. You just have to meet one of the eligibility criteria even if you are not a resident of the State of Missouri.
Application process for a microbusiness wholesale license is as follows:
You must have a proposed facility location. 

Prepare proof of your eligibility as a Social Equity Applicant.

Submit the completed application form to the DHSS.

Submit fingerprints for background checks.

Submit proof of insurance.

Submit business plan.

Pay the application fee.
The application period for the first round of licenses will open on July 27, 2023 and close on August 10, 2023.
Application fee
The application fee for a Missouri microbusiness wholesale license cost $1,500. This makes it an affordable option for entrepreneurs looking to start their own cannabis business. Determining the application fee for a Missouri microbusiness wholesale license is an important step in the licensing process. The Missouri Department of Health and Senior Services (DHSS) accepts payment online through their secure portal, ensuring a convenient and efficient transaction process for applicants.
Lottery process
The lottery is competitive, with multiple applicants for limited licenses. However, there are ways to increase your chances of winning. It's important to carefully follow the application process and meet all eligibility requirements in order to maximize your chances of success.
Tips for increasing your chances! While winning in the lottery is not guaranteed, there are tips that can help increase your odds. First and foremost, make sure you have thoroughly researched and understood all aspects of the application process before proceeding. Additionally, it's crucial to submit all required documents accurately and on time. Most importantly consider seeking guidance from professionals experienced in cannabis law like our Cannabis Lawyer; they can provide valuable insights into navigating this complex industry. Our firm will help you create and submit a complete and compliant application, assist you to becoming operational and, we also have a program called Social Equity Incubator designed to provide support and assistance to disadvantaged entrepreneurs in the cannabis industry.