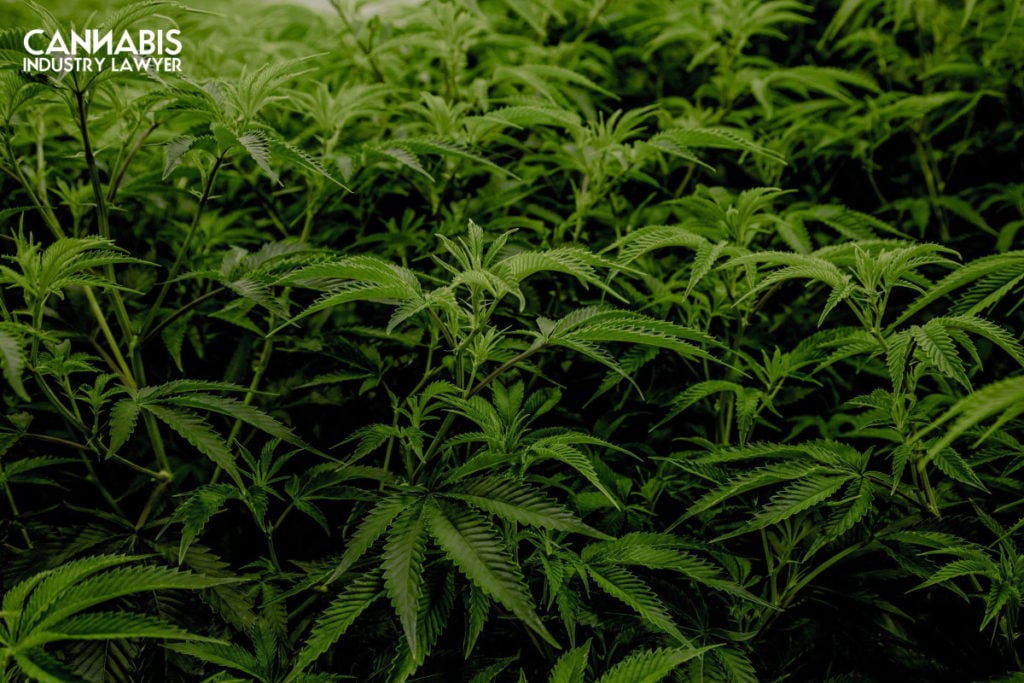 Last month New Jersey made history by signing three bills into law, finally regulating the use of recreational marijuana in the State, and becoming one of the 14 states to legalize the recreational use of cannabis for adults 21 and older. 
Right now it's not possible to buy recreational cannabis anywhere in New Jersey, however, experts say it will be at least six months before the first legal cannabis sale will take place in New Jersey. 
So, now it's the perfect time to start preparing for the endeavor. Take into consideration that the licensing application can be tricky and confusing, that's why you should always contact a professional to help you with your application.
What is a New Jersey Cannabis Manufacturer License
A Class 2 Cannabis Manufacturer License is a legal document that allows its owner to process cannabis items in the State of New Jersey by purchasing or otherwise obtaining usable cannabis, manufacturing, preparing, and packaging cannabis items, and selling, and optionally transporting, these items to other cannabis manufacturers, cannabis wholesalers, or cannabis retailers, but not to consumers.
A New Jersey Cannabis Manufacturer License shall be issued by the Cannabis Regulatory Commission (CRC) for the premises at which the cannabis is going to be manufactured.
RELATED POST: HOW TO OPEN A DISPENSARY IN NEW JERSEY
RELATED POST: NEW JERSEY CULTIVATION LICENSE
How to apply for New Jersey Cannabis Manufacturer License 
In order to apply for a New Jersey Cannabis Manufacturer License, the applicant must apply for a license in the manner described in the latest medical marijuana Act and the Cannabis Regulatory Commission.
For this, the applicant must have at least one significantly involved person who has resided in this State for at least two years as of the date of the application, and provide proof that this person and any other person with financial interest who also has decision making authority for the cannabis manufacturer listed on an application submitted under the legislation is 21 years of age or older as well as meet the requirements of any rule or regulation adopted by the Cannabis Regulatory Commission and provide for each of the following persons to undergo a criminal history record background check: any owner, other than an owner who holds less than a five percent investment interest in the cannabis manufacturer or who is a member of a group that holds less than a 20 percent investment interest in the cannabis manufacturer and no member of that group holds more than a five percent interest in the total group investment, and who lacks the authority to make controlling decisions regarding the cannabis manufacturer's operations; any director; any officer; and any employee.
An initial application for licensure shall be evaluated according to criteria to be developed by the Cannabis Regulatory Commission. There shall be included bonus points for applicants who are residents of New Jersey. The criteria to be developed by the Cannabis Regulatory Commission  shall include  an analysis of the applicant's operating plan, excluding safety and security criteria. The applicant's operating plan has to include a description concerning the applicant's qualifications for, experience in, and knowledge of each of the following topics
Manufacture, and creation of cannabis products using appropriate extraction methods, including intended use and sourcing of extraction equipment and associated solvents or intended methods and equipment for non-solvent extraction;

Quality control and quality assurance;

Recall plans;

Packaging and labeling;

Inventory control and tracking software or systems for the manufacturing, warehousing, transportation, or delivery of cannabis and cannabis items;

Analytical chemistry and testing of cannabis items;

Water management practices;

Odor mitigation practices;

Onsite and offsite recordkeeping;

A list of product formulations or products proposed to be manufactured with estimated cannabinoid profiles, if known,including varieties with high cannabidiol content;

Intended use and sourcing of all non-cannabis ingredients used in the manufacture and creation of cannabis products, including methods to verify or ensure the safety and integrity of those ingredients and their potential to be or contain allergens;

Waste disposal plans; and18-compliance with applicable laws and regulations.
A person who has been issued a license or conditional license must display the license at the cannabis business premises at all times when cannabis items are being manufactured.
New Jersey Cannabis Manufacturer License Restrictions
For a period of 24 months after the effective date of the legislation it will be illegal for any person engaged in any retailing of any cannabis items to engage in the manufacturing of any cannabis items, as well as to be a shareholder, officer or director of a corporation or association, directly or indirectly, interested in any cannabis manufacturer.
This basically means that, if you own a cannabis dispensary in New Jersey, you won't be able to have a controlling interest in any cannabis manufacturing operation for the first 24 months.
During the first 24 months a Cannabis Manufacturer may hold one other license to operate another cannabis business, but it can't be a Wholesaler License or a Retailer License.
How much will it cost?
Unless you are a microbusiness, expect to invest several hundred thousand to a few million dollars to start a cannabis business in New Jersey. A large portion of your investment will go toward obtaining real estate (either by purchasing or leasing), upgrading the property, and paying for the services that will assist you gain permissions, in addition to the application and licensing fees, legal fees, and various professional fees. Because aspiring New Jersey cannabis firms must have solid processes and impact plans in place to even have a chance at obtaining a license, consultation fees will be a significant expenditure.
Initial application fees are set low to eliminate obstacles to participation, according to the Cannabis Regulatory Commission's Personal Use Cannabis Rules, with fees as low as $100. Applicants will pay only 20% of the application price up front, and the other 80% will be paid once the license has been granted. The application fees will range from $500 to $2,000 in total.
ATCs are now permitted to sell recreational cannabis as long as they can prove that they have sufficient supply for their medical customers. Depending on the size, the conversion charge ranges from $300,000 to $1,000,000.
If you need more information about the licensing process, it is recommended that you contact an expert on the field so that you can get the necessary guidance in your endeavor.
RELATED POST: MAP OF MARIJUANA LEGALITY BY STATE
RELATED POST: NEW JERSEY CANNABIS MICROBUSINESS LICENSE