Pennsylvania Grower Application
Pennsylvania Grower Application
Pennsylvania Grower Applications for cannabis won't be available for a little while, but you can read all about what may happen in SB 350. We cover the terms and conditions of the statute that may one day become the Pennsylvania Growers license.
With the dialogue surrounding Cannabis and Cannabis Laws finally opening to accommodate clashing views, the news of two Pennsylvania senators introducing a bill to legalize the use of recreational marijuana did not come as a huge surprise. Senate Bill 350 that aims to legalize the use of recreational marijuana, was introduced by State Senators Sharif Street and Daylin Leach in Harrisburg on Tuesday.
Leach believes that if approved, the Bill will finally be able to keep the cannabis black market in check and induce regulation of marijuana use in the state. Senate Bill 350 contains some fundamental ideas and rules for people seeking approval to grow Cannabis for personal or commercial use. This article elaborately discusses all tenets related to the Pennsylvania Grower application and the regulations the Bill seeks to impose on Growers.
To be able to understand Senate Bill 350, it is crucial to understand the idea behind the proposed three categories of hemp plant producers: Homegrowers, Microgrowers, and Growers.
According to Senate Bill 350, the term Homegrowers refers to people allowed by the department to grow cannabis for personal use. The term Microgrowers is used to refer to people permitted by the department to grow marijuana at home to sell it to a dispensary or processor. The third category, called the Growers, includes individuals, associations, corporations, entities, and partnerships, whose total cannabis crop size exceeds 150,000 square feet of outdoor space or 60,000 square feet of indoor space.
The proposed bill imposes the most stringent rules on the Growers, and this article will focus on the specific category of Growers.
Understanding the Concepts of Growers, Microgrowers, and Homegrowers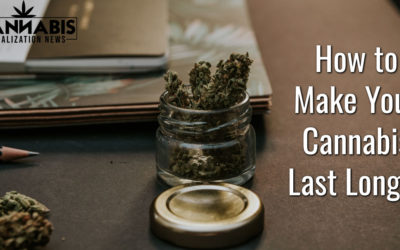 How Does Decarboxylation Make My Cannabis Last Longer? There are many ways consumers are able to decarboxylate their cannabis but many of the methods don't get the most out of your bud. This week Miggy and Tom were joined by Shanel Lindsay, Founder and President at...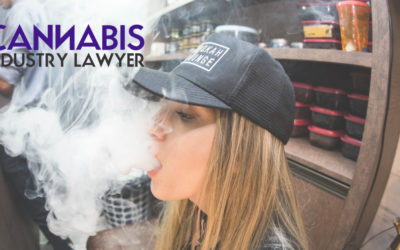 Why no public housing, doctors, banking or guns for marijuana users? These questions come up all the time with people in states where cannabis is legal - but not all businesses are as accepting of the new state laws.  The 5 Cannabis Industry Challenges for 2020 are:...
Need A Cannabis Attorney?
Our cannabis business attorneys are also business owners.  They can help you structure your business or help protect it from overly burdensome regulations.

316 SW Washington St, 

Suite 1A 

Peoria,
IL 61602, USA
Call Us 309-740-4033 || e-Mail Us tom@collateralbase.com

150 S. Wacker Drive,
Suite 2400 Chicago IL, 60606, USA
Call Us 312-741-1009  || e-Mail Us tom@collateralbase.com

316 SW Washington St, 

Suite 1A

Peoria,
IL 61602, USA
Call Us 309-740-4033 || e-Mail Us tom@collateralbase.com

150 S. Wacker Drive,
Suite 2400 Chicago IL, 60606, USA
Call Us 312-741-1009  || e-Mail Us tom@collateralbase.com