Do You Want Into the Cannabis Industry?
can you work at or own a dispensary or grow with a felony?
If you have been arrested and became a felon during the prohibition of cannabis, then this article is for you. We cover new trends in the development of the law, but focus on Illinois because it was the first state to legislatively legalize cannabis and required certain social equity policies to be built into the law to rectify the harms visited on people like you. Not all felonies are alike, and the Illinois cannabis law does not treat them as such. If you have a criminal record, other laws apply besides the cannabis law to determine if you have been rehabilitated and may qualify for holding a cannabis license.
Illinois Has 98% Felon Acceptance Rate for Licenses
Does a Felony Prevent Your Cannabis License Script
Hey, I'm tom – find me by googling cannabis lawyer then clicking on my website Cannabis Industry Lawyer . com where you can find all sorts of useful cannabis industry info – like this very important question. Can a felon get a cannabis license in illinois. This is a very complicated and complex episode – but if you like subscribe & hang with me until the end, then you will know not only all about this issue – but also the secret to life existence and everything.
We're going to answer that, but like this video to get post about our cannabis legalization news that we broadcast every week to keep you on top of where cannabis legalization is nationally and in your state. Just subscribe now for tuning into federal legalization.
So if you have a felony but want to get into the cannabis industry, can you? It depends on your state, but we will look at Illinois today – which for social justice issues like helping felons be able to get back into an industry that may have cost them years of their life, their families and all sorts of war crimes on you because we banned this flower – well, let's dig into the law right now.
First, let's remember that the point of the law is to fix the problems of the drug war, with that in mind the Illinois law specifically provides that if anyone subject to a background check by the state police – or issuing department do the background checks for this – we turn to Article 5 of the Illinois law
Article 5 deals with the Authority of the State to deal with the licensing of the cannabis businesses. Specifically cultivation of the plant goes to the Department of Agriculture, while dispensaries have to deal with the Department of Financial and Professional Regulation.
And that brings us to a new law, the Civil Admin Code of Illinois for the department of professional regulation – that's right, just when you thought cannabis was cool, we got regulations to chillax you – specifically 3. Sections 2105-131, 2105-135, and 2105-205.
From these 3 sections you are going to learn that the State of Illinois has a morality clause built into it – so don't think you can buy and guarantee your way into a license or game the system, but also allows for people with a criminal background to explain why – and give reasons for it and how they have changed their ways. Let's first turn to section 131 – of Illinois' Civ Ad code:
Basically, your criminal background must be viewed through a lens of rehabilitation for your crime. It's not enough to bar you totally from the industry. If you were convicted, they will look at the time since, whether it is a pattern of prior misconduct – and 8 total mitigating factors – including age, successful completion of sentence. Evidence of rehabilitation an and other mitigating factors.
So tell your success story about why you are a good candidate despite your criminal history – not all crimes are equal, there is a difference between a violent crime and a drug crime. Why are you a good person? That's important – do you know why?
There's a morality clause built into the cannabis law in Illinois – that's what Section 135 is all about – but evidently only if you have a criminal conviction from my read of page 22 of the new cannabis law – if you were not caught then the morality clause must not apply, but I still tell my clients to be good, just how I was raised and taught in school.
So what if you are denied a license because of your criminal past, then section 205 springs into action – see they must publish if they took any action for discipline – like say under subsection 6 where it says the the number of applicants because of a criminal conviction.
So there you have it. You can get a license if you have a criminal past – but you have to explain why it happened and how you became a better person with a good moral compass as a result of the debt you paid back to society.
And thanks for sticking with us through that analysis – and remember to subscribe to get notifications of our cannabis legalization news each week – where you can get all the updates right until it is legalized nationwide. See you next time.
can you work at or own a dispensary or grow with a felony?
Treatment of Felons under Cannabis Law often goes back to the Authority Article of the law.

in Illinois Article 5 of the Cannabis Tax Act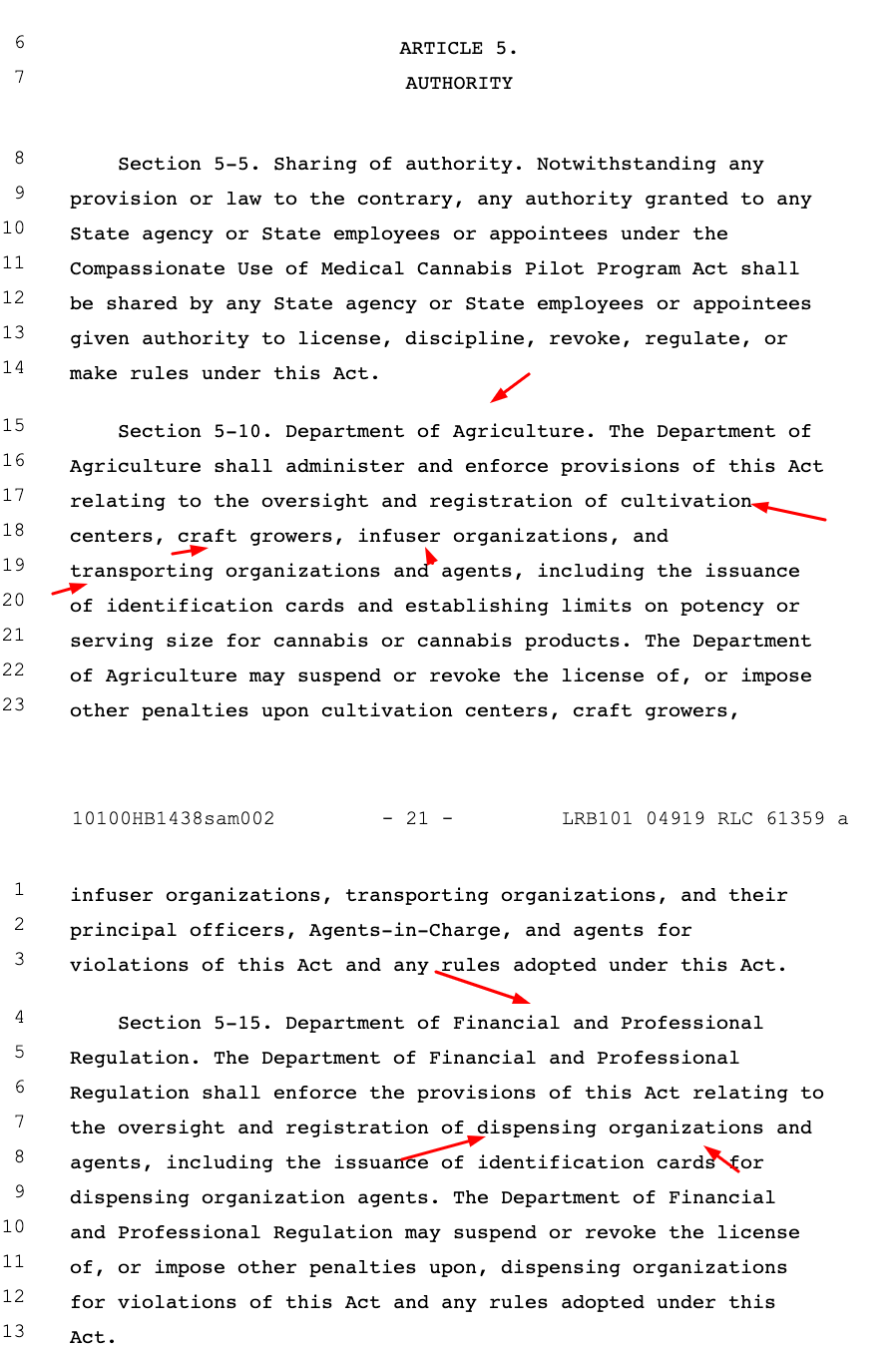 How does my felony affect my cannabis license?
Your felony may impact your cannabis license campaign because the States want to ensure that no cannabis goes missing, or its money.  Illinois has a few sections that apply if you have a felony – but it does not immediately disqualify you.
Sections 2105-131

previous criminal conviction

Section 2105-135
Section 2105-205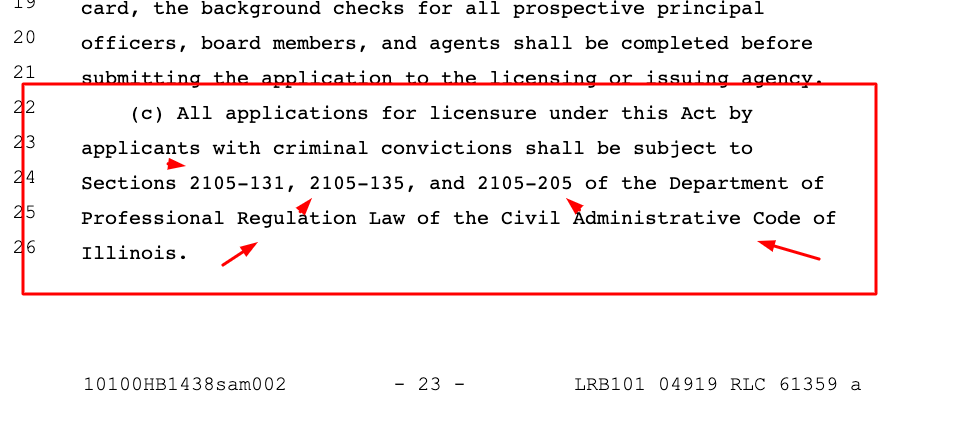 Cannabis Applications with Criminal Convictions
consider mitigating factors

state MUST "shall" consider factors for rehabilitation
8 specific factors to see how to judge your felony past

direct relation of the offense
5 years since
previous license
age of time of conviction
successful completion of sentence
evidence of present character
evidence of rehabilitation
other mitigating factors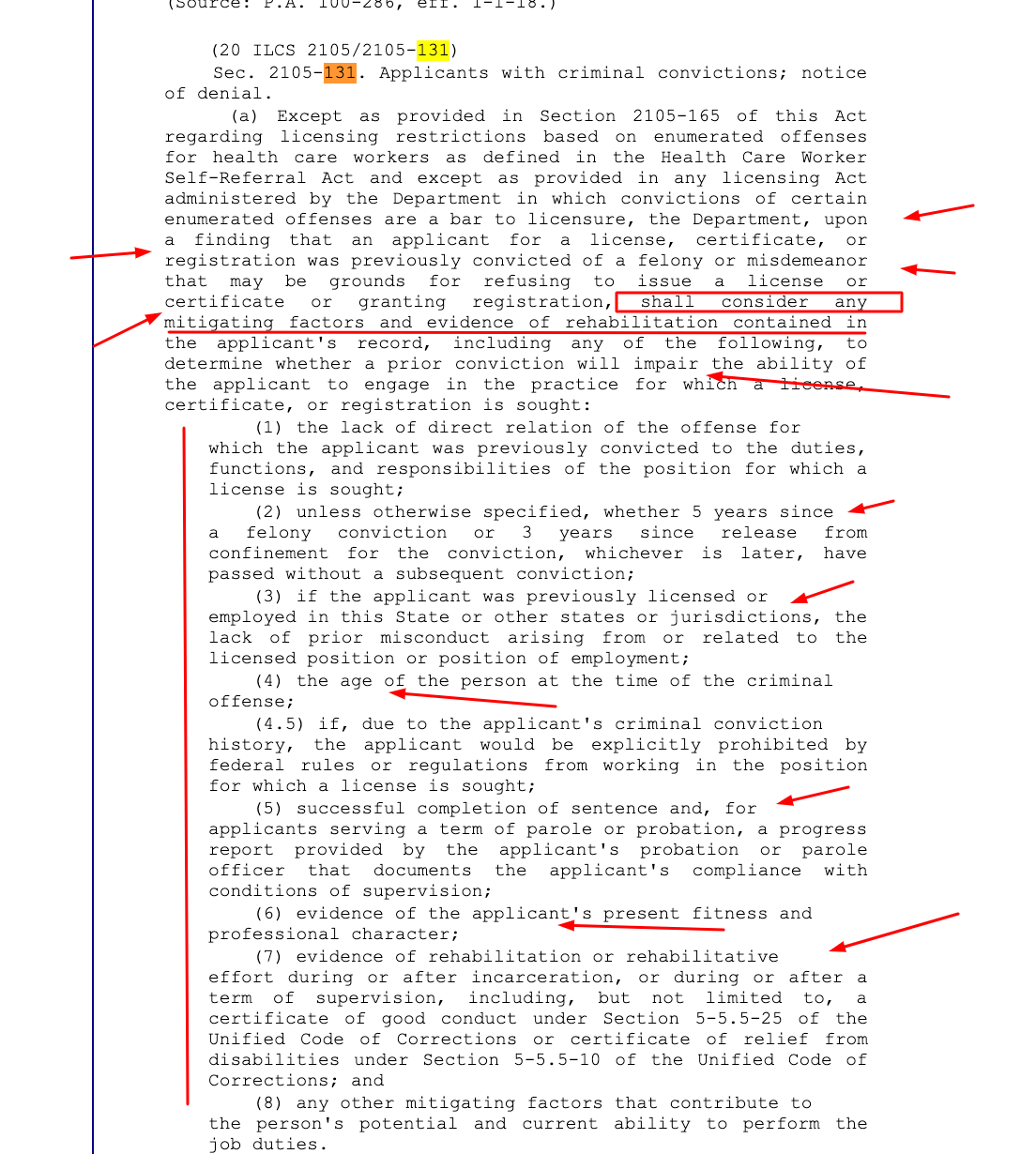 Morality Clause Built in for Felons with Cannabis Licenses
Seems to only apply if you were convicted – so no morality required with a clean background??

affects public health
need good moral character in licenses
need confidence in the public
2105-135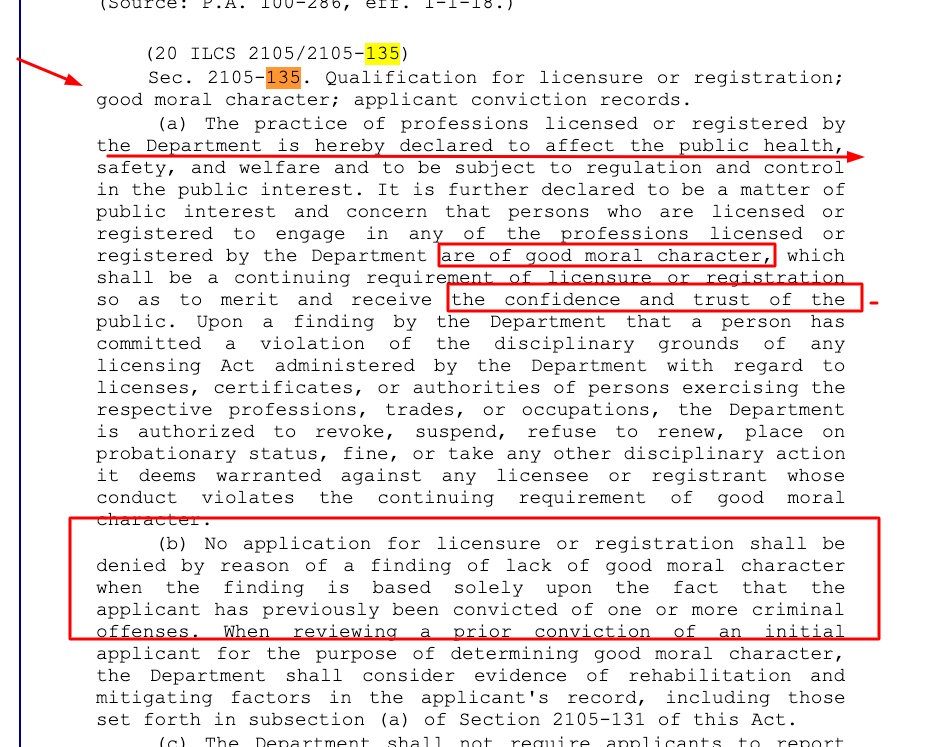 Publication of Denial is Mandated for Cannabis Felons in Illinois
See subsection 6 for publication requirement if you have a denial from your criminal conviction.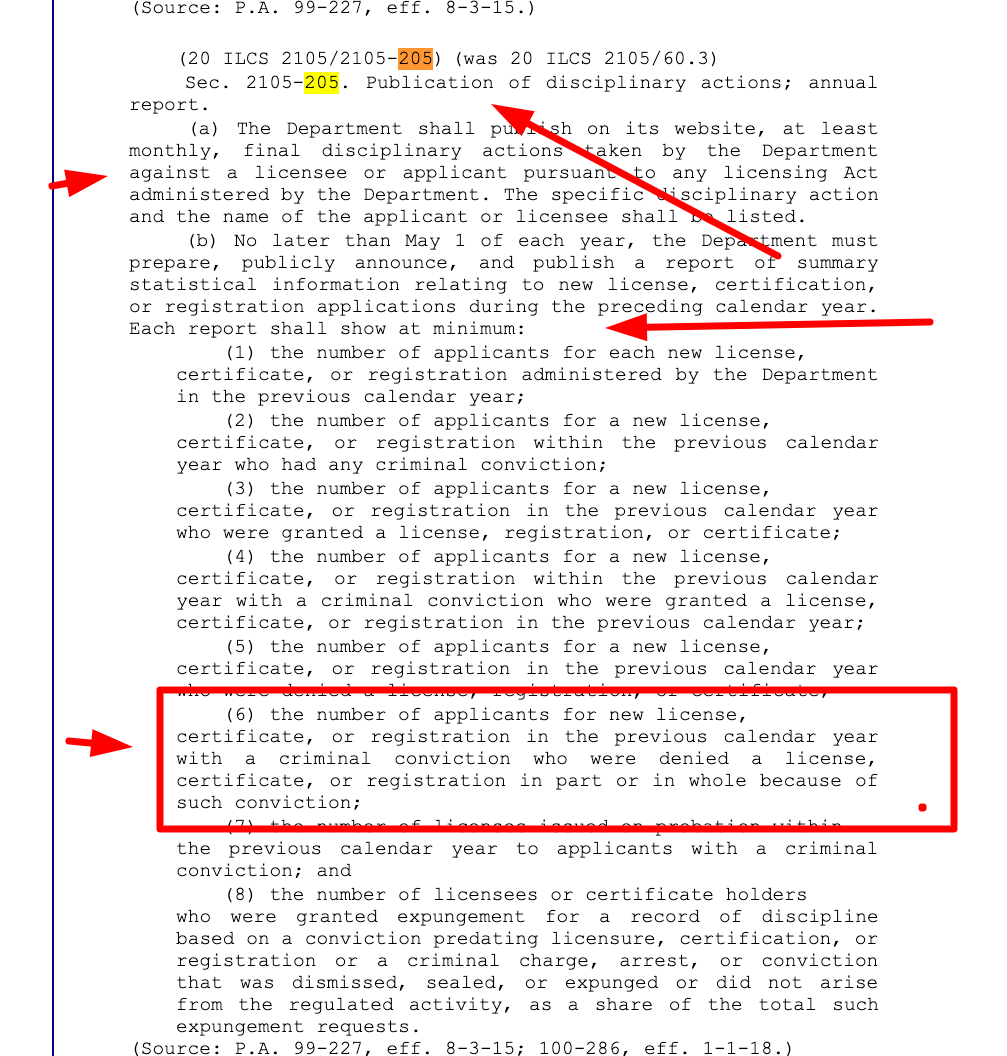 Do You Want Into the Cannabis Industry?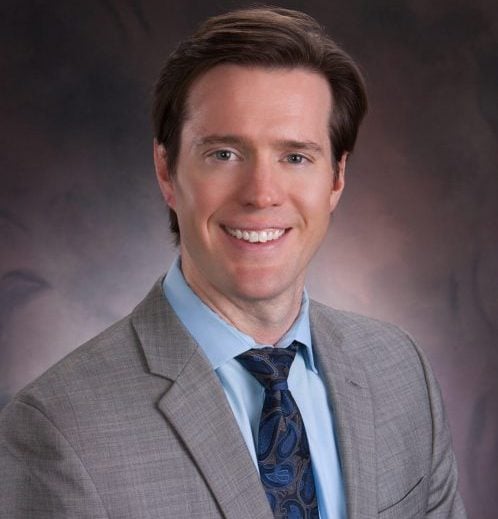 Thomas Howard
Cannabis Lawyer
Thomas Howard has been in business for years and can help yours navigate towards more profitable waters.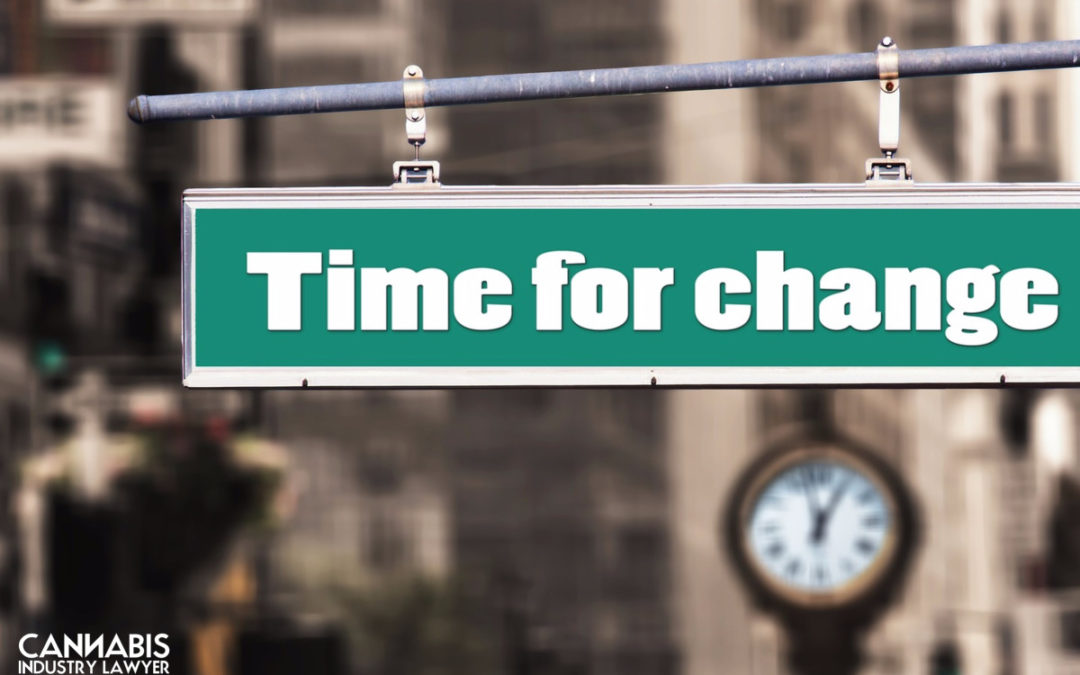 USDA Final Rule on Hemp - Total THC - Delta 8 & Remediation USDA Final Rule on Hemp was finally released on January 15, 2021 based on the previous set of USDA hemp regulations that drew public comments from almost 6,000 people. USDA Final Rule on Hemp will be...
Need A Cannabis Attorney?
Our cannabis business attorneys are also business owners.  They can help you structure your business or help protect it from overly burdensome regulations.

316 SW Washington St, 

Suite 1A 

Peoria,
IL 61602, USA
Call Us 309-740-4033 || e-Mail Us [email protected]

150 S. Wacker Drive,
Suite 2400 Chicago IL, 60606, USA
Call Us 312-741-1009  || e-Mail Us [email protected]

316 SW Washington St, 

Suite 1A

Peoria,
IL 61602, USA
Call Us 309-740-4033 || e-Mail Us [email protected]

150 S. Wacker Drive,
Suite 2400 Chicago IL, 60606, USA
Call Us 312-741-1009  || e-Mail Us [email protected]