How to Open a Dispensary in Pennsylvania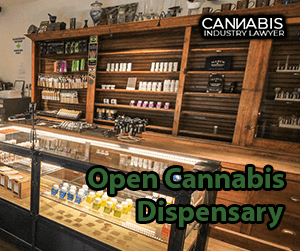 Opening a cannabis dispensary is a dream by many in Pennsylvania that have dreams of making money and a career in the new Cannabis Industry. Adult use cannabis is currently in 11 states and Pennsylvania may become the 12th state to allow adult use cannabis business. Today, we will focus on opening a cannabis dispensary in the emerging market of Pennsylvania.
Who can have a dispensary in Pennsylvania?
In Pennsylvania a "Dispensary" means: A person, including an individual, corporation, partnership, association, trust or other entity, or any combination thereof, that holds a permit issued by the department to dispense cannabis. 
To get a Dispensary in PA, the follow shall apply to all permit (license) holders:
Submit application fee of $5,000
Pay annual renewal fee of $5,000
Cannot have more than 3 PA cannabis dispensaries
May contract for delivery
May contract for buying cannabis products
May sell cannabis products to people over 21 years of age
must recycle vape cartridges if they sell single-use vape carts
have a recall system
be Green Certified from LEED
may hold a use lounge permit
And more.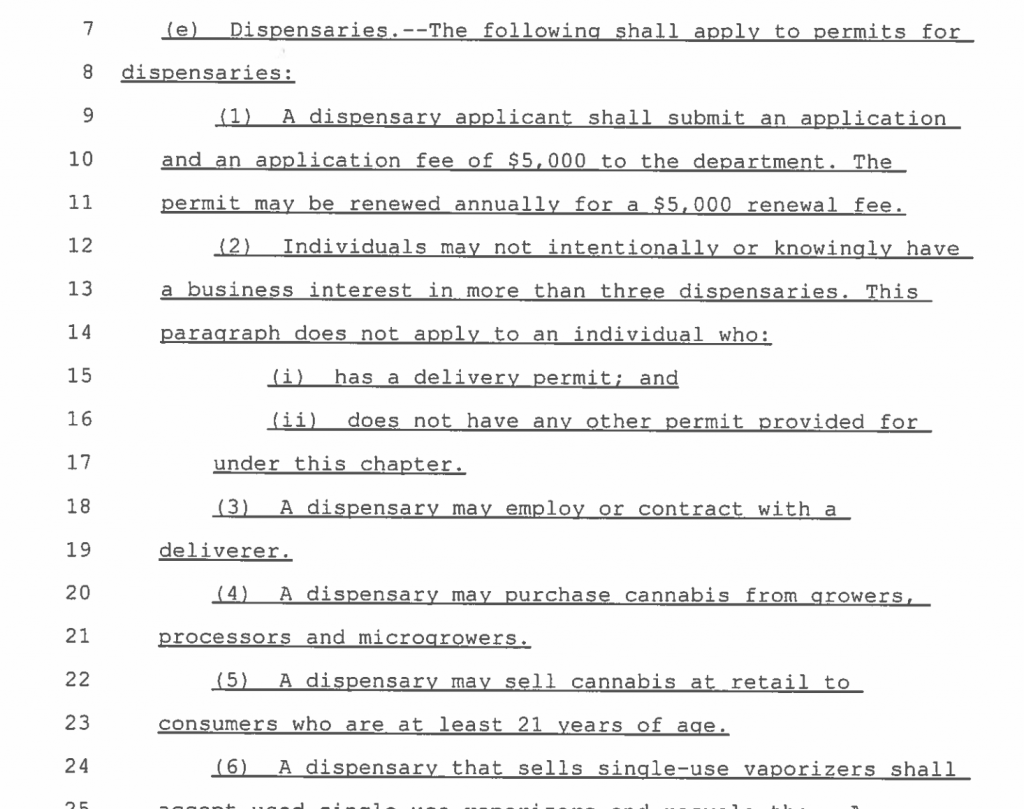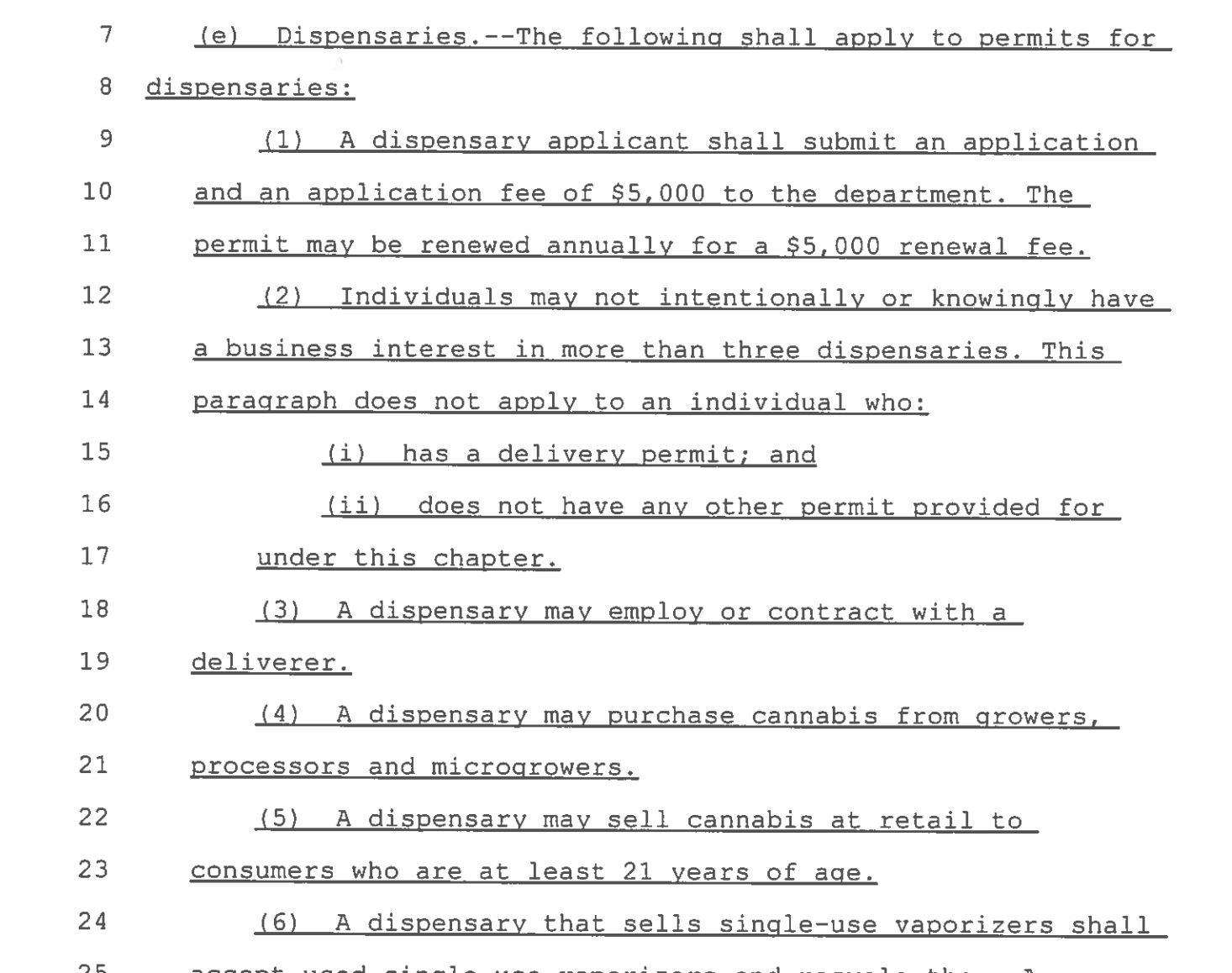 RELATED POST: PENNSYLVANIA ADULT USE CANNABIS LAWS
RELATED POST: PENNSYLVANIA CANNABIS LAWYER
RELATED POST: PENNSYLVANIA MICROGROWER APPLICATION
How Much Does It Cost to Start a Dispensary in Pennsylvania
The short answer is – probably about as much as it does in other jurisdictions.  The security systems, inventory controls, regulatory compliance, and payroll, all similar expenses in others states, push the cost of opening a cannabis dispensary up in the ballpark of $500,000 to one million dollars – depending on build out options and real estate costs.  For example, a dispensary in Pennsylvania could be in a cheap small town, without any real estate besides an affordable lease, and only about 2,000 square feet. Such an operation should only be in the low hundreds of thousands to open.  On the other hand, the dispensary could also feature a "Use Lounge" that more than doubles the size of the establishment, and the license holder may own a separate real estate company that houses the dispensary  – plus it could be in the most expensive part of Philadelphia. That dispensary could easily be over a million dollars.  So it really all depends on what type of dispensary you are building.
How do you get a dispensary License in Pennsylvania
Obviously, you apply for a dispensary license and the Commonwealth of Pennsylvania awards your team a permit to operate the dispensary.  Here's a small list – but not the whole thing – you need to open a cannabis dispensary in Pennsylvania.
Verification of all principals, operators and financial backers
descriptions of responsibilities for principals, operators and financial backers
Any release necessary to obtain information from governmental agencies, employers and other organizations.
Details relating to a similar license, permit or other authorization obtained in another jurisdiction,  including any suspensions, revocations or discipline in that jurisdiction.
There's more than that – here's a picture of the law regarding the steps to open a cannabis dispensary in PA: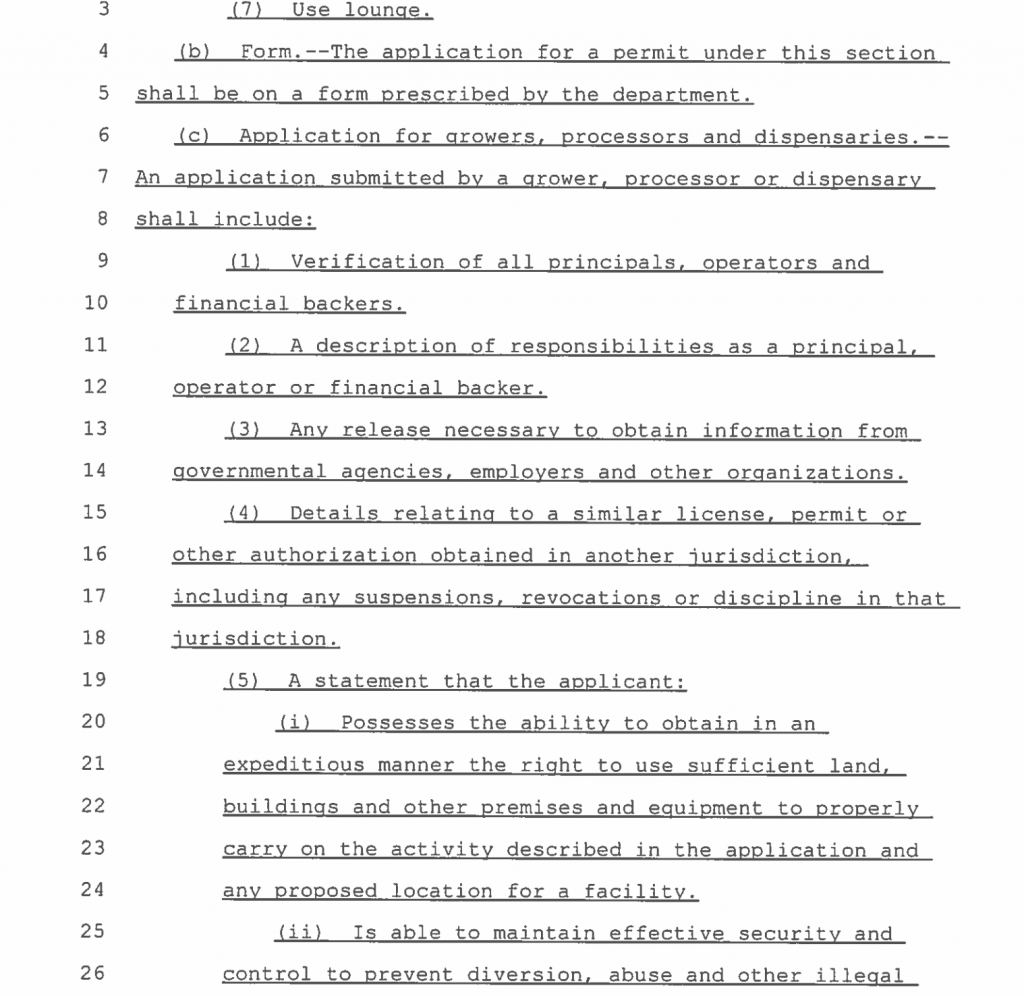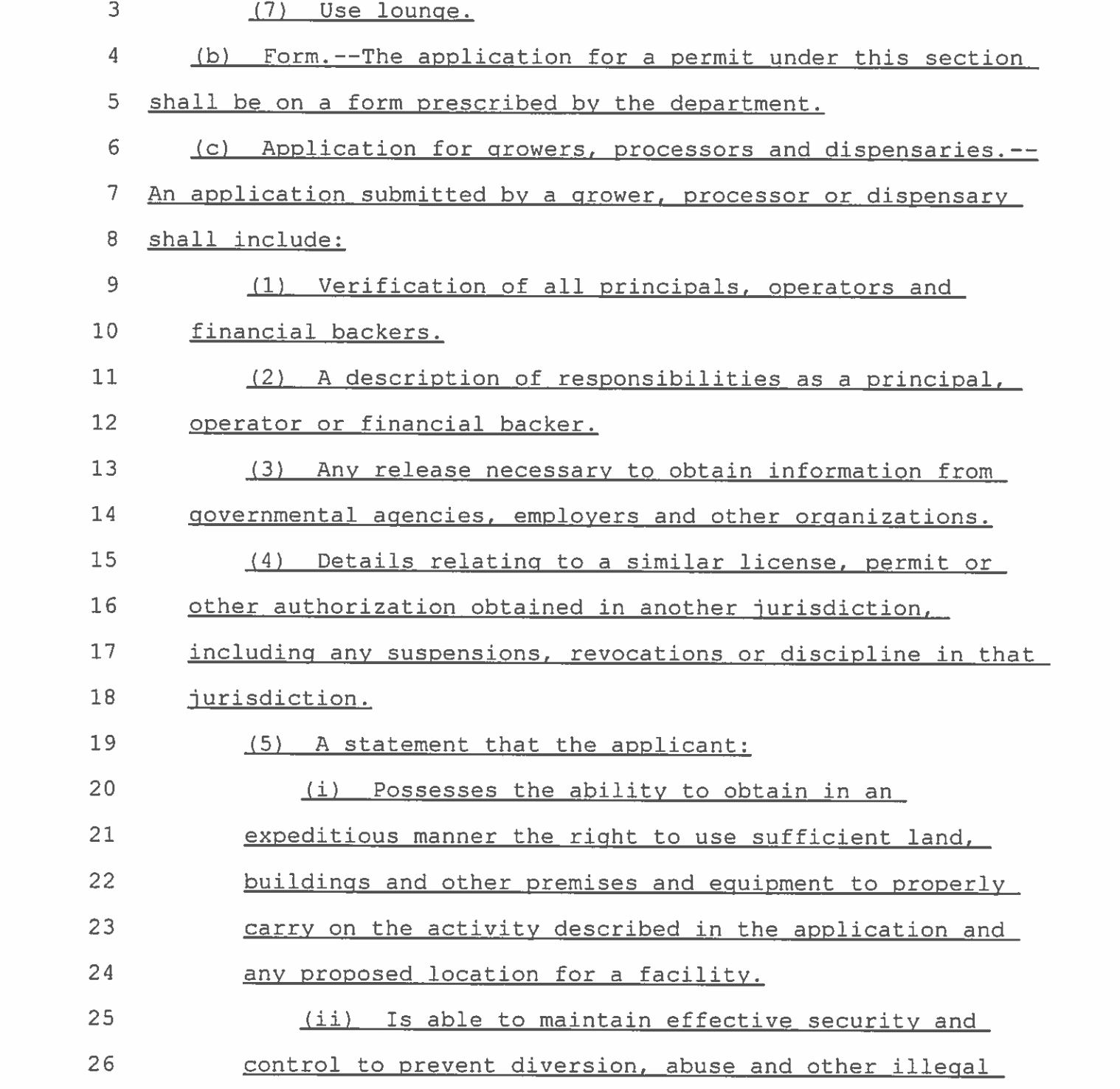 How much money is needed to open a dispensary
You need capital in the cannabis industry – double taxation – cash only issues – high regulatory costs – competition and falling cannabis prices.  Not having enough capital to weather the storm may close your cannabis dispensary as fast as it opened in Pennsylvania. However, that being the case, you can read more on this above, or here is a low and high end – estimate.  This is not a "real" number, only ball parks:
Cheapest ever in Oregon was $50,000 by a young African American Cannabis Entrepreneur. 
Most expensive can be well over one million dollars if it is huge and in a great area.
Average is about $300,000 to $1,000,000 to open, staff, and stock a new cannabis dispensary.
How do you get a job at a PA dispensary
SB 350 does not specifically address issues regarding employment at a cannabis dispensary in Pennsylvania. However, if the law passes, many new companies will spring up to train budtenders, agents-in-charge, delivery drivers, cultivators, and all the great jobs that come with the cannabis industry.  To prepare, you can get an education at Oaksterdam University or Green Flower for one of their certification programs.
Related posts: