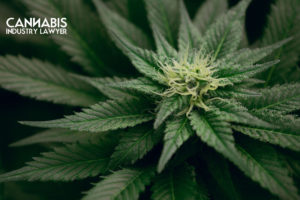 The Cannabis Industry is expanding at an extremely fast rate, which means hundreds or thousands of cannabis licenses are being awarded. And as more states are creating laws that allow businesses to legally produce and sell cannabis products, just applying for a cannabis license gets confusing.
Cannabis License Defined
A cannabis license is a legal document issued by the corresponding state department which signifies that a business is legally allowed to deliver, sell, process, or grow cannabis (depending on the type of license) in accordance with the state law from a specified location to the consumers who are allowed to buy them. 
Now, as the cannabis industry is heavily regulated, obtaining a cannabis license in this industry is particularly complicated: The requirements vary from state to state, and not only that, they change depending on what vertical you want your business to be in (delivery, retail, processing, cultivation) and, sometimes, which city or county you're planning to operate in.
The other thing you have to take into account is that, as this industry is fairly new, the regulations and laws are always changing. So, it's easy to underestimate how complex and detailed the cannabis licensing process is for businesses. 
But usually, the states only award a few cannabis licenses in the first round, and only after several years, they allow for more businesses to enter the game. What this means -other than a big hurdle of the regulations- is that you have a great opportunity.
Top Five Things to Know About Cannabis Licenses
can be competitive ('limited") or open ("unlimited") market states
can be awarded at both state and local levels
application becomes a condition of the licenses
cannabis license applications can be hundreds of pages long
cannabis licenses may bring generational wealth.
As the cannabis industry is one of the fastest-growing ones in the entire U.S, managing to obtain an early cannabis license is an incredibly attractive economic decision. You might just be earning millions of dollars in this industry if you play your cards correctly.
However, applications are assessed in great detail. States won't grant licenses to everybody. Regulators will scrupulously evaluate all aspects of your business plan, your team, and your ability to create an outstanding case for your cannabis license.
That's when having an expert team on the matter really helps. You should never begin your cannabis licensing process without the proper guidance of a cannabis consultant. 
However, there are some key steps you can take to improve the chances of you obtaining your cannabis license: 
Prepare Your Team For a Cannabis License
The last few years have been tremendously important for the development of the cannabis industry. And one thing that has been evident is that cannabis license holders that don't have a solid business plan and funding are unlikely to succeed. 
As we mentioned before, with all the changes that this industry goes through, entrepreneurs have to be extremely well prepared.
You need to comply with your state's laws and regulations, as well as municipal ordinances while also knowing how to manage your business correctly.
To do this, you can spend hours, days or weeks, reading and trying to create a solid plan to -maybe- keep your business afloat. Or you can contact an expert in the field who has already managed to keep businesses in good standing.
You should research your state's laws in order to see if you're ready to jump into action, and then start preparing your plan.
Create and raise a budget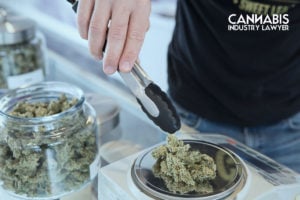 There's a statement that needs to be on your mind and it's going to shock some people: you can't create a business without any money.
Now, that's -obviously- the case in any industry. But with cannabis, this statement gets even more important. You may be thinking that you shouldn't be worrying about employees or partners so early down the line. But in reality: you may need to bring partners, key employees, and investors in order to get a cannabis license.
And we have some bad news: there's not one bank or financial institution that's going to lay a finger on your company once you mention the fact that you're a cannabis company.
However, we also have good news: there are other ways. We provide a startup bundle package, which will give you a custom pitch deck, a fundraising suite, and a custom -application ready- business plan in order to start raising money legally and use it towards your cannabis license application. 
The budget you need to have to apply for a cannabis license can go anywhere from a couple hundred thousand dollars to, in some cases, at least a million dollars. Pretty expensive, we know, but the results are worthwhile and in this Industry in which you might only have one chance at submitting an application, success is the only option you have. 
Secure your location
Many states require that cannabis business license applicants already have their location secured for their businesses. That means you need to find a property that meets the licensing requirements in your state, get approval from the landlord and owner (if you're leasing) to use the property for a cannabis business, and get approval from the municipality where the property is located to use it for cannabis business operations.
Requirements will vary depending on your state and municipality, and you also have to be aware that some municipalities may charge a fee, require special permits, or put additional taxes on cannabis businesses. It's essential that you have these things in mind when you're looking for a location in order to apply for your cannabis license.
Contact a professional to write your application
The most important part of getting your cannabis license: making the application. You may have everything you need to have in order to obtain the license, but if you don't know how to properly prepare the cannabis license application, you're a no-go. 
You need to show the application reviewers that you've done your due diligence. You need to be honest and very precise. 
Application reviewers want to know that, if they give you a license, your business will not fail in months. They don't want any company that may jeopardize the state's cannabis program. You need to show them that they can trust your team and your plan. 
Keep in mind that the application for a cannabis license changes depending on the state, and also the type of license you're getting.
Bottom-line is, you could be required to provide a lot of information, so don't rush the process. It takes a lot of time to produce a high-quality application. In fact, some cannabis businesses submit applications that are hundreds or thousands of pages long. This isn't something you should do mindlessly.
Remember: the application process is a competition. Yours needs to not just meet the minimum requirements. It needs to stand out from the crowd and show reviewers that your business is ready and able to support the state's cannabis program better than any other business.