New Jersey License Application Info
Phil Murphy spearheaded state lawmakers' efforts to finally benefit black owned businesses and other people abused by the War on Drugs. The state released its marijuana program that does not help vertically integrated cannabis companies in the marketplace. The New Jersey Cannabis Regulatory Committee (CRC) regulations were released on late August 19, 2021, by state officials, outlining the future of the cannabis industry. If you want to take a look at New Jersey's initial rules for the cannabis market, check out our post about it!
cannabis regulations for business licenses adopted.
In late November, 2021, the CRC released the application for a cannabis license in the state of New Jersey.  The application requires a 40 page conditional application, and another 85 page minimum conversion application to get an annual license.
On December 15, 2021, the CRC began accepting applications for Class 1 cultivation, Class 2 manufacturing and testing labs.  March 15, 2022, the CRC will begin accepting applications for Class 5 retail dispensaries.
The cannabis industry it's very changing when it comes to its regulations, New Jersey is not the exception. Regulations are still being drafted and there are a lot of important details to be determined, so we can expect many updates on legalization in New Jersey in the following months.​.
nj cannabusiness license info
RELATED POST: NEW JERSEY MARIJUANA
RELATED POST: HOW TO GET YOUR NEW JERSEY MICRO BUSINESS LICENSE
When are Cannabis Business License Applications Open in New Jersey
This amendment will take effect on January 1st, 2021. The New Jersey cannabis regulatory commission created additional regulations and rules to govern recreational marijuana in the Garden State. Recreational marijuana business licenses are being processed on a continuing basis by the cannabis regulatory commission.
Types of New Jersey Cannabis Business Licenses
Microgrower Marijuana business License in New Jersey
You can apply to be a marijuana business with a microgrower license type if:
Employ no more than 10 employees;
Operate a cannabis establishment occupying an area of no more than 2,500 square feet,
In the case of a cannabis grower, grow cannabis on an area no more than 2,500 square feet measured on a horizontal plane and grow above that plane not higher than 24 feet;
Possess no more than 1,000 cannabis plants each month, except that a cannabis distributor's possession of cannabis plants for transportation shall not be subject to this limit;
Acquire and process each month, in the case of a cannabis processor, no more than 1,000 pounds of cannabis in dried form;
Acquire for resale each month, in the case of a cannabis wholesaler, no more than 1,000 pounds of cannabis in dried form, or the equivalent amount in any other form, or any combination thereof; and
Acquire for retail sale each month, in the case of a cannabis retailer, no more than 1,000 pounds of cannabis in dried form, or the equivalent amount in any other form, or any combination thereof.
How Many Cannabis Business Licenses Are Allowed for the Industry in New Jersey?
New Jersey didn't set a statewide capped number of licenses, contrary to many other states in the United States like Illinois and Arizona.
Although it does not have a statewide limit for the number of licenses approved for adult-use businesses, leave it to the cities to say, they may govern their own numbers.
Taxes in New Jersey for Cannabis
NJ marijuana taxes will apply the state's sales tax of 6.625% to recreational marijuana, any additional state sales tax is prohibited. Medical Marijuana has a different tax structure under the state's laws for alternative treatment centers. Recreational cannabis businesses will include cannabis cultivators and even marijuana arrests do not disqualify possible applications because of social equity principles specifically built into the recreational cannabis laws for New Jersey.
However, local governments may adopt an ordinance to impose an additional municipal tax on the sale, or any other form of transfer, of cannabis or products created from or which include cannabis.
This municipal tax could be up to 2% on recreational cannabis.
How can I start preparing my cannabis application
First of all, you need the right cannabis business plan.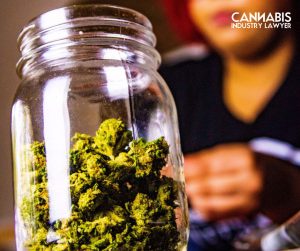 As part of the program, you will clarify what kind of cannabis business you want to open.  If you want to dispense marijuana, then you should do a Class 5 Retailer license.  The State's cannabis industry will regulate usable cannabis and require testing laboratories for cannabis cultivators that want to sell their products for adult personal use.
If you are starting your cannabis business , you need to understand the application process. You will need an annual license in any of the license class set by the jersey cannabis regulatory commission. license applications are being accepted by the CRC on a rolling basis, which means you can apply for a cannabis license right now.
The concerns of social justice have also influenced how the state is handling the permitting process.  A conditional application hopes to get a fair distribution of adult use licenses to African Americans and other social equity applicants. It only calls for a business plan and a compliance plan, along with proof of insurance.
What's important to know about NJ cannabis license applications?
When applying for a cannabis license in New Jersey or any state, the most important part of the process is going with the regulations when it comes to the application form. It is always smart to consult an attorney about the crc regulations in a New Jersey cannabis. Impact zones in the state's regulatory framework makes the financial plan provided by certified minority or impact zoned or social equity businesses more stable because of their enhanced priority to become cannabis businesses in New Jersey's new Adult Use market.
Not all the laws are the same across the US states, but most of them fall under the same category. Application requirements, data required, and specific information about your business should always be in hand when you apply for a dispensary license. The licensing fee charged by the CRC is reasonable.
Social Equity in NJ Cannabis Laws?
Conviction of Marijuana related offense
long time resident in economically disadvantaged area
Bare Minimum Criteria Towards Restorative Justice:
Social Equity extremely important.
Cannabis Possession Rules in NJ
one ounce limit
no gifting
21+ only
Classes of Licenses Available for Recreational Use:
Retailer
testing facility
Wholesaler
processor

cannabis cultivator license

Delivery License
Don't miss out on our Marijuana Legalization Map where you can browse the current status of laws in every state in the United States and see all our posts on each of them.
In order to obtain a cannabis license in the state of New Jersey, there are a few steps that you will need to take to gather the required documentation. The first step is to complete an application, which is available on the website of the Cannabis Regulatory Commission (CRC). You can find a direct link to the application there.
If you want to get into the cannabis industry in New Jersey, you'll need to go through the cannabis regulatory commission. The commission is in charge of issuing cannabis licenses for businesses involved in the recreational and medical marijuana industries. There are several different types of cannabis licenses that you can apply for, depending on what type of business you want to run.
There are six types of cannabis licenses, called classes, available for New Jersey businesses: a cultivator license, a dispensary license, and a testing laboratory license is what we will focus on briefly.
To get a cultivator license, you'll need to show that you have a facility that meets the requirements set by the state. You'll also need to provide information about your security measures and your plans for preventing diversion.

Dispensary licenses are for businesses that want to sell cannabis products directly to consumers. In order to get a dispensary license, you'll need to show that your business is in compliance with local zoning laws and that you have the appropriate permits from the municipality where your business is located.

Testing laboratory licenses are for businesses that want to test cannabis products for contaminants and potency. In order to get a testing laboratory license, you'll need to show that your laboratory meets the requirements set by the state and that you have the necessary equipment and staff.
Recreational marijuana license conclusion to enter the state's cannabis marketplace
If you're interested in getting into the cannabis industry in New Jersey, be sure to check out the cannabis regulatory commission website for more information. The application process can be complicated, so it's important to start planning well in advance. And remember, always comply with local zoning laws and permits!