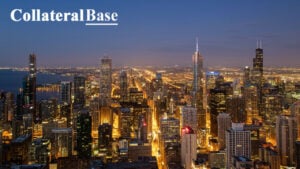 Are you looking to open a dispensary in the state of Delaware but don't know where to start? Look no further. This guide will provide you with everything you need to know about the legal landscape, regulations and requirements, and managing your business in Delaware as House Bill 2 becomes law. Keep reading for a comprehensive overview of how to open and operate a dispensary in the state.
Understanding the Legal Landscape of Delaware
Delaware has legalized marijuana use for medical purposes and adult us, allowing a practitioner to give individuals with qualifying conditions to purchase up to six ounces from certified compassion centers. The application fee for opening a dispensary includes a $5,000 non-refundable fee and successful applicants must pay $40,000 for certification and license fees.
Current Status of Cannabis Legalization in Delaware
Delaware has legalized the use of medical marijuana since 2011 under its Delaware medical marijuana act. Patients suffering from specific debilitating illnesses are allowed to possess six ounces of medical cannabis bought from licensed compassion centers. Seven such centers are currently operating in Delaware, and applications for new licenses aren't being accepted at this time.
While there have been efforts to legalize recreational cannabis, Governor Carney vetoed a bill that would've done so in May 2022. However, two other bills that legalize adult-use cannabis were passed by both houses with veto-proof majorities earlier this year and await the governor's signature to become law.
Opportunities for Cannabis Business in Delaware
Delaware offers several opportunities for cannabis business, including growing and cultivation licenses, dispensary licenses, and processing and manufacturing opportunities. As of March 2021, there were seven state-compassion centers operating in the state. However, applications for new compassion center licenses are currently closed.
The cost of opening a dispensary includes a $5,000 non-refundable application fee paid to the Division of Public Health for medical marijuana program at the time of application. If recreational use legalization passes in Delaware in the future, it will open up even more business opportunities for companies interested in entering the market.
Getting Started with a Delaware Dispensary License
To get started with a Delaware dispensary license, understanding the application process is crucial. After paying a $5,000 non-refundable application fee to the Division of Public Health (the "Department"), Medical Marijuana Program during application submission, successful licensing applicants must pay $40,000 for certification and bi-annual license fees.
In addition to securing funding for your company's dispensary and completing the necessary paperwork, preparing a solid business plan is essential. This includes identifying your target market and competition analysis among other factors that will determine your success in this industry.
Understanding the Application Process
To successfully apply for a dispensary license in Delaware, it is important to understand the state's requirements. This includes adhering to local regulations and zoning restrictions, as well as submitting your application within the specific timeline and deadlines set by the Division of Public Health, Medical Marijuana Program.
Keep in mind that applications are only accepted during open periods and require a non-refundable fee of $5,000. It is essential to stay up-to-date on any changes or updates regarding licensing laws and regulations in order to ensure a successful application process.
Preparing Your Business Plan
To prepare your business plan for a dispensary in Delaware, it's important to conduct market analysis and competitive research. This will help you understand the local demand for cannabis products and identify key competitors in the area. Additionally, consider designing a dispensary layout that prioritizes customer experience while also implementing effective security measures.
Another crucial aspect of your business plan is staffing. Develop a detailed staffing plan, including roles and responsibilities, as well as training programs and HR policies. Having well-trained staff who are knowledgeable about cannabis products is essential to providing excellent customer service and building trust with customers.
Securing Funding for Your Dispensary
When opening a dispensary in Delaware, it's important to have a realistic estimation of your start-up costs. This includes factors such as real estate, equipment and inventory. Once you've determined your costs, you can explore financing options including loans or investors.
It's also critical to create solid financial projections that include a revenue model and profit margin for your business. By having these key pieces in place, securing funding for your dispensary becomes much more feasible.
Navigating Regulations and Requirements for Delaware Dispensaries
When opening a dispensary in Delaware, it is crucial to comply with state and local laws. This includes obtaining the necessary licenses and permits, following zoning regulations, and adhering to strict security requirements. In addition, dispensaries must meet specific business operation requirements such as maintaining proper record-keeping practices and implementing product testing protocols.
To maintain compliance with ongoing regulations for Delaware dispensaries, it is essential to stay up-to-date on any changes or updates related to cannabis laws in the state. Dispensaries should also ensure that their staff members receive regular training on these regulations so that everyone understands their responsibilities when providing services within this industry.
Complying with State and Local Laws
When applying for a Delaware Medical Marijuana Dispensary License, it is important to understand the state's zoning requirements for dispensaries. Familiarizing yourself with local laws and regulations is also crucial in order to maintain compliance. The cost of opening a dispensary includes a non-refundable $5,000 application fee and successful applicants must pay $40,000 for certification and bi-annual license fees. Keep in mind that recreational use of marijuana is still prohibited in Delaware despite multiple efforts to legalize it.
Meeting Requirements for Business Operations
Developing a comprehensive business plan is key to opening and operating a successful dispensary in Delaware. The plan should include details of your target audience, product range, financing options, marketing strategies and more. Securing funding and financing options are also important factors to consider when starting your own cannabis business.
This may involve researching available investment opportunities or finding investors passionate about the industry. Additionally, selecting the right location based on your target audience can help drive traffic towards your dispensary.
Consider these points while meeting requirements for business operations:
Develop a comprehensive business plan with focus on target audience
Secure funding and financing options
Select an appropriate location for better accessibility
Maintaining Compliance with Ongoing Regulations
Staying up-to-date with changes to state regulations regarding medical marijuana use is essential for dispensary owners. Keeping accurate records through a "seed-to-sale" tracking system of all cannabis products sold in the dispensary is also crucial. Implementing robust security measures to prevent unauthorized access or theft is another aspect that should be taken seriously, as failure to do so can result in penalties and even suspension of license.
Managing Your Delaware Dispensary Business
When managing your Delaware dispensary business, it's important to build a strong team that includes knowledgeable budtenders and security personnel. Developing a marketing strategy is also crucial for attracting customers in a competitive market. Properly managing finances and inventory will help ensure the success of your business while complying with state regulations.
Building Your Dispensary Team
To successfully operate a dispensary, you need to build a team of knowledgeable professionals. Hiring a dispensary manager with experience in the cannabis industry is crucial for overseeing day-to-day operations and ensuring compliance with laws and regulations. Recruiting experienced growers and budtenders who understand the nuances of different strains and can provide exceptional customer service is also critical to your success.
Additionally, partnering with legal and accounting professionals can help ensure that your business remains compliant with state laws while managing finances effectively. Building an all-star team will play a significant role in helping you succeed in Delaware's highly competitive cannabis market.
Developing a Marketing Strategy
Identifying your target audience and their needs is crucial to any marketing campaign. By doing this, you can tailor your strategy to appeal directly to them.
Creating an engaging brand identity will help set you apart from competitors and build brand loyalty with customers.
Utilizing various marketing channels such as social media, email, and local events can increase awareness of your dispensary and bring in new customers.
Conduct market research to identify the demographics of potential customers
Build a consistent brand image through logos, colors, font choices etc.
Utilize social media platforms like Facebook or Twitter for targeted advertising
Use customer relationship management (CRM) software for personalized communication
Host educational events or sponsor community activities
Managing Finances and Inventory
Staying compliant with Delaware regulations for financial reporting is essential for the success of your dispensary. By hiring professional accountants to manage cash flow, you can easily keep track of expenses and revenue. Additionally, implementing inventory management software to track sales data will help you make informed decisions about which products are selling well and what needs restocking.
Here are some key points to consider:
Use inventory management software to analyze sales data
Comply with Delaware's regulations for financial reporting