How To Get a Commercial Marijuana Growers License in Michigan
Cannabis licenses in every state of the United States tend to be a tricky situation, Michigan is not the exception. But with the industry growing as fast as the medical and recreational cannabis industry in this legalized midwest state, the results of getting a license may be worth it. 
---
Strict attention to compliance issues and regulations is required to apply for a permit to grow hemp in Michigan. And since the frameworks for cannabis businesses in Michigan are still being outlined, possible changes in the rules for applications could happen too.
RELATED POST: Michigan Business Cannabis Lawyer
RELATED POST: Michigan Marijuana Laws
Types of Cannabis Licenses to Apply in Michigan
For both the medical marijuana program and recreational marijuana program, the licenses available in Michigan are:
Grower License: This license allows selling marijuana to licensed dispensaries and licensed processors. For this type of license, there are three classes

Medical Marihuana Grower Licenses in Michigan:

Class A is a Grower license for 500 marijuana plants,
Class B is a Grower license for 1,000 marijuana plants, and
Class C for 1,500 marijuana plants)

Adult Use Grower Licenses in Michigan:

Class A is a Grower license for 100 marijuana plants,
Class B is a Grower license for 500 marijuana plants, and
Class C for 2,000 marijuana plants

Processor: The license includes selling to other licensed processors and dispensaries, processing marijuana, and selling it to licensed medical marijuana users.
Retailer: With a marijuana dispensary license, you can sell medical marijuana and other marijuana products, including plants and seedlings. Retail stores can't allow the consumption of marijuana unless they have a specific license
Secure Transporter: License authorizes storage and transportation of marijuana and associated money between facilities.
Provisioning Center: The license authorizes the sale of marijuana to a registered qualifying patient or registered primary caregiver.
Safety compliance facility: The license authorizes the facility to receive marijuana from, test marijuana for, and return marijuana to only a marijuana facility or registered primary caregiver.
Michigan Hemp Commercial/Micro Growers License Application Process
Michigan's Department of Licensing and Regulatory Affairs (LARA) is the agency in charge of issuing licenses to cannabis operators. They are using a two-step program for cannabis licenses applications in Michigan
Step 1: Pre Qualifications
 Allows applicants to begin the application process while still seeking a location for the proposed marijuana facility
It starts by filing an Entity/Individual Pre-qualification Packet. This packet must include a passport-type photo, a copy of your government-issued ID, and all other supporting documentation
It encompasses a full background investigation of the applicant and all supplemental applicants
You'll have to pay a nonrefundable fee of $6000 at the time of filing to defray the costs associated with the background investigations and fingerprint processing. The application fee must be paid before the application can be processed.
Once completed the Packet and collected all required documentation, submit your pre-qualification packet either in person, by mail, or through LARA's online application portal.
RELATED POST: MICHIGAN PRE-QUALIFICATION MARIJUANA LICENSE
Step 2: License Application
Where the applicant will identify the specific facility for which they are applying (grower, processor, provisioning center, safety compliance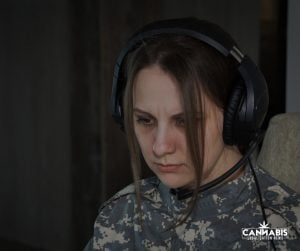 facility, or secure transporter) in the Facility License Application (FLA), and provide information and supporting documentation specific to the license sought.
If applying for more than one facility license, a separate FLA will need to be completed.
You'll be required to provide the same information you submitted during the pre-qualification phase, with information regarding the municipality in which you'll operate
Business specifications may include an estimated open date for your dispensary; Proof of premises ownership or a lease agreement; Estimated gross annual income; A marijuana facility plan; A cannabis retail marketing plan; A cannabis product inventory and record keeping plan.
What is the number of licenses allowed for the Cannabis industry in Michigan?
The good thing about applying for a cannabis license in Michigan is that, contrary to many other states in the United States, it does not have a statewide limit for the number of licenses approved neither for medical marijuana businesses nor for adult-use businesses.
The not-so-good thing about cannabis license regulations in Michigan is that local municipalities can choose to ban or limit the number of businesses.
Currently, there are around 500 MMJ licenses and 170 recreational cannabis licenses granted in Michigan, but this industry is only getting stronger so we can expect to have a higher number by 2021.
How much does a  cannabis License in Michigan cost?
Of course, it'll depend on what type of cannabis license you want to get for your operation. License fees in Michigan could go from $4,000 (the grower class A license), up to $40,000. And they will need to be renewed annually, which includes a fee of a similar amount.
What Are the Requirements to be able to apply for a Cannabis License in Michigan?
The Board had previously set, when the law first passed in 2019, as requirements for dispensary owner's the following criteria:
No felony within 10 years
No misdemeanors involving controlled substances within five years
No local ordinance violations within five years
Must be 21 years old
Any past issue with law enforcement or legal violations, not including traffic violations
However, they are currently amending the requirements set on their webpage, which could potentially mean that they are making some changes to the applicability of those wanting to get a Cannabis license in Michigan.
Either way, you should get in touch with a cannabis license lawyer that could assist you in presenting a perfect application
Taxes in Michigan for Cannabis
The state tax requirements for medical marijuana in Michigan is 6% sales and use tax. Recreational cannabis is a 10% excise tax plus a 6% sales tax.
Can I Sell My Cannabis License in Michigan?
Each license is exclusive to the license type issued and to the licensee. The attempted transfer, sale, or other conveyance of interest without Agency approval is grounds for suspension, revocation, or other appropriate sanction
FAQ on Cannabis Licenses in Michigan
What is a Class A Grower?
A Class A Grower is a type of license available in Michigan for growing up to 500 marijuana plants. It costs $10.000 in-licenses fees, plus the application fees that are an additional $6.000
How much do growers make in Michigan?
The average Medical Marijuana Grower's salary in Michigan is between $43,530 and $64,077.

Can a Caregiver sell to a Dispensary in Michigan?
Not anymore. In March 2020 the Marijuana Regulatory Agency announced a phase-out process to end external transfers to the regulated market, which included products grown and processed by caregivers. The process was set to be complete by September 2020.
How much is a Dispensary License in Michigan?
A marijuana dispensary license in Michigan costs around $44.000, plus additional application fees and the annual renewal.
Don't miss out on our Marijuana Legalization Map where you can browse the current status of laws in every state in the United States and see all our posts on each of them.
Related Content