Beginning on July, 2022, people will be able to submit their Mississippi cannabis dispensary license application. And any person who wants to get a license as soon as possible, must have all of their documentation and plans in order if they want to successfully navigate this industry. Get ready to learn more about this license type and how to obtain a cannabis dispensary license in Mississippi! 
With Senate Bill 2095 the Mississippi Medical Cannabis Act was instated into law, making it the 37th state to do legalize cannabis. The medical cannabis act can be found here.
Before checking the regulations, you should go over our previous posts to gather more information regarding Mississippi Medical Marijuana Program.
Now that the efforts to legalize marijuana in Mississippi has paid off, you might wonder what individuals and companies interested in entering this booming industry should do to best position themselves for success when applications open. Below, we go over some of the provisions of the new law that you should be aware of at this early point if you want to open a medical use dispensary.
What is a Mississippi cannabis dispensary license?
Unlike the other types of licenses for medical cannabis businesses, which must be issued by the Mississippi Department of Health, Mississippi medical cannabis dispensary licenses must be issued by the Mississippi Department of Revenue (MDOR).
A medical cannabis dispensary is defined by the act as an entity licensed and registered with the Mississippi Department Of Revenue that acquires and sells, transfer, supplies of dispenses medical cannabis or related supplies to the state's cardholders.
A Mississippi medical cannabis dispensary license is a legal document that allows its holder to participate in the state's industry as a medical use marijuana retail store.
Mississippi cannabis dispensary license fees
According to the Act, a medical cannabis dispensary will be subject to a license application fee of $15,000.00 and a $25,000 license fee before the application can be considered complete.
Good news is that, if the applicant is denied a license because its main entrance is within 1,500 feet of a licensed dispensary, both the $15,000 application fee and the $25,000 license fee will be refunded.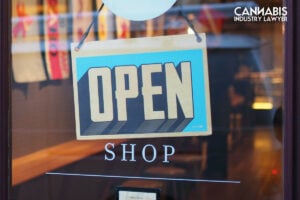 Lastly, if the license is denied for any other reason, including violation of any other distance restriction, the $25,000 license fee will be refunded, but the $15,000 application fee will not be refunded.
Interested in opening a dispensary in Mississippi?
We can help you win

Click Here
Mississippi medical cannabis dispensary license requirements
People can apply as individuals or entities. However, all the license applicants must meet the minimum qualifications for a license to be issued by the Mississippi department of health:
Legal Name of Business and Physical Address (No PO Box allowed)
Proof of Mississippi Secretary of State Registration, if applicable
Mississippi Sales Tax Permit Number
Management Service Agreements, if applicable
Deed of Trust, Lease Agreement, or Contingent Agreement, if applicable
Proof that main entrance of proposed location is not within 1,000 feet of the property boundary line of any school, church, or childcare facility (Distance Waiver form required if within 1,000 feet)
No medical cannabis dispensary may be located within a 1,500 feet radius from the main point of entry of the dispensary to the main point of entry of another medical cannabis dispensary
Proof that location meets county or city zoning / sworn statement certifying proposed location is compliant with said restrictions
Proof of local license registration if required by city or county in which proposed premises is located
List of all owners, partners, members, officers, board members and anyone with an economic interest
List of all professional licenses held by each member and proof that each are in good standing
Acknowledgement of Waiver and Authorization to Release Information for each member
Diagram of licensed premises
Operations plan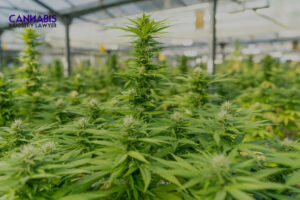 Other than these requirements, the act specifies that no medical cannabis dispensary in Mississippi can be located within a one-thousand-five-hundred-feet radius from the main point of entry of the dispensary to the main point of entry of another cannabis dispensary.
How to prove Mississippi residency
In accordance to the Mississippi Medical Cannabis Program, and the state health department, to prove Mississippi residency it would be sufficient for an individual to submit 2 of the following documents:
Mississippi Tax Return Form 80-105 or Form 80-205 for each of the three years preceding the application without schedules, worksheets, or attachments, and redacted to remove all financial information and all but the last 4 digits of the individual's social security number for the 3 years preceding the application.
Ownership, lease, or rental documents for place of primary domicile for the 3 years preceding the application.
Vehicle registration for the 3 years preceding the application.
Mississippi dispensary license taxes
There are two taxes associated with the sale of medical cannabis. Applicants will be required to obtain applicable tax permits as part of the application process.
Medical cannabis cultivators are subject to a 5% excise tax on the first sale/transfer of medical cannabis.

Excise tax is due if the cultivator sells to a processing facility.
Excise tax is due on the transfer of cannabis between related entities.

Medical cannabis dispensaries will charge the standard 7% sales tax to cardholders at the point of sale. Dispensaries will also be responsible for special tax levies in the cities of Jackson & Tupelo.
A sales tax account and permit will be required by medical cannabis cultivators and medical cannabis processors if making sales of tangible personal property (i.e. medical cannabis) (MS Code Ann §27-65).
A direct pay permit may be required by medical cannabis processors if the processor is manufacturing a medical cannabis product.
Mississippi Cannabis Dispensary Distance Requirements
Other than the requirements for getting a Mississippi dispensary license mentioned above, applicants will have to comply with a set of requirements regarding its distance in relation to other properties:
The main point of entry to a dispensary cannot be located within 1,000 feet of the nearest property boundary line of any school, church or child care facility unless the dispensary applicant is able to obtain a waiver from the school, church or child care facility. However, even if the applicant obtains a waiver, a dispensary is prohibited to be located within 500 feet of any school, church or child care facility property boundary line.
The main point of entry for a dispensary cannot be located within 1,500 feet of the main point of entry for an existing dispensary. If two complete applications are received by the state, and the main point of entry of both are within 1,500 feet of one another, the first applicant to be issued a license will be controlling, and the second applicant will not be eligible to receive a license for its applied location.
To measure distance, all measurements will be made using a straight line, point-to-point method.
How profitable are cannabis dispensary licenses in Mississippi
That really depends on how many medical practitioners write recommendations to the Mississippi Department of Health.  Many medical marijuana patients licensed by the Mississippi state department will make the medical marijuana program more profitable.  We will just have to wait and see.
Renewal of a Cannabis Dispensary License in Mississippi
Once an applicant obtains a valid license, these must be renewed on an annual basis, as these are only valid for one year from the date of issuance.
In order to be able to renew their license, applicants must demonstrate compliance with all applicable license criteria. Also, an annual inspection by the Department will be required for renewal of the license.
Every applicant must bear in mind that a license will not be renewed if:
Outstanding fines are owed to the Department;
An owner or individual with an economic interest has been convicted of a disqualifying felony;
The licensed entity has not engaged in licensed activity at the licensed premises for a period of 1 year or more, unless the licensed entity submits evidence of reasonable justification, including without limitation death, illness, natural disaster, or other circumstances beyond the licensee's control. This exception is not available to dispensaries that have not completed construction according to the plans submitted by the licensee during the application process;
Renewal will result in any person having a direct or indirect ownership or economic interest of great than 10% in more than 5 dispensary licenses.
The licensed entity owes delinquent taxes; or
The licensed entity no longer meets all eligibility requirements for the issuance of a dispensary permit.
Every licensee will receive a notification to renew no later than 60 days prior to the expiration date of an active license.
Should I Hire a Consultant to Apply for a Cannabis License?
Applying for a Mississippi Dispensary License is not a walk in the park. That's why you should always look for counsel before jumping into the pool of hurdles and regulations by yourself.
Our attorneys at Cannabis Industry Lawyer have managed to obtain cannabis licenses in a wide variety of states. If you're interested in getting medical cannabis dispensaries in the cannabis industry, make sure to contact us!
Also, make sure to check our related posts for more information regarding licensing in Mississippi and other states.
RELATED POST: How To Get a Marijuana Business License in Mississippi
RELATED POST: Mississippi cannabis cultivation facility license
RELATED POST: Mississippi Medical Cannabis Legalized.