Cannabis is a fast growing business fraught with regulatory hurdles and cut throat competition – the right cannabis attorney can help your cannabis business
What do the new Illinois weed laws say about the personal use of cannabis in Illinois?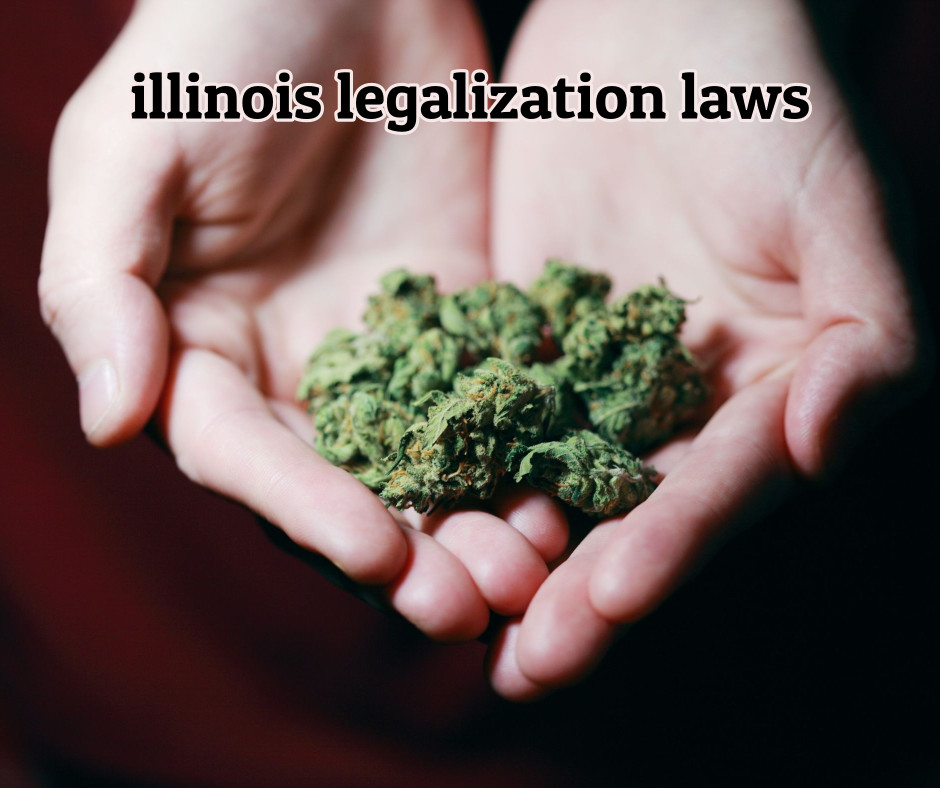 A new law legalizing the use of recreational marijuana is was passed in Illinois on May 31, 2019. The state beaome the 11th in the country to allow the use of recreational marijuana, but the first state to legalize cannabis by legislative process.
According to this new cannabis law, "the General Assembly finds and declares that the use of cannabis should be legal for persons 21 years of age or older."
Illinois Weed Laws
Below we discuss the new Illinois Weed Laws that are now in effective from January 1, 2020, and onwards. Remember that cannbis laws evolve fast, so always check back in for the most current cannabis laws in Illinois.
Illinois Has No Marijuana Laws
Illinois replaced the term "marijuana" with its biological name, Cannabis, many years ago.  Even during prohibition, Illinois referred to marijuana as cannabis. That continues today with the new Illinois Cannabis Regulation and Tax Act.
Who is allowed to Sell Cannabis?
In the beginning, only licensed dispensaries will be allowed to sell medical marijuana when the bill becomes law in January 2020. More licenses will be granted to other stores by the middle of the year.
Already, there are a good number of dispensaries in different parts of the state. By the start of 2020, it is predicted that close to 300 stores will be selling marijuana.
However, it will still be up to the municipal and county government to decide whether marijuana sellers can operate in their areas of jurisdiction.
Where can you Smoke Cannabis?
According to the new law, cannabis smoking will be allowed at home and within the marijuana sellers' premises. However, smoking will be prohibited in the following areas:
Public areas, such as streets and parks
In motor vehicles whether personal or otherwise
Near police offices, or close to school bus drivers who are still on duty
Within a school setting. However, exemptions are made for the case of medical marijuana
Close to anyone who is under the age of 21
While smoking marijuana at the confines of your home is allowed, property owners have a right to prohibit the same within their premises. Colleges and universities will also be allowed to prohibit weed smoking within the institutions.
Amount of Weed One Can Possess
According to the law, residents of Illinois will be allowed to possess 30 grams of cannabis flower, 5 grams of cannabis concentrate, and 500 milligrams of cannabis infused products. Cannabis infused products include tinctures and edibles.
Taxation
A sales tax will be applied for all marijuana products. For instance, products whose THC is less than 35% will have a sales tax of 10%. Edibles and any cannabis infused products will be taxed at 20%. Products with a THC concentration of over 35% will have a sales tax of approximately 25%.
Aside from the sales tax, a 7% gross tax will be imposed on marijuana sold by growers to dispensaries. It is highly likely that, at the end of the day, this cost will be passed to the consumer.
Where Will the Cannabis for Sale Come From?
Currently, there are 20 marijuana cultivation facilities in Illinois. At the beginning of January 2020, these will be the only facilities that will be allowed to grow marijuana. Within the year, craft growers interested in growing marijuana will be allowed to submit their license applications. Licenses will be given to facilities that can grow up to 5000 square feet of weed.
How many plants can you grow in Illinois?
Marijuana cultivation will be legal for those who take marijuana for medical purposes.
These patients will be permitted to grow 5 marijuana plants at any given time.
On the other hand, recreational marijuana users will not be allowed to plant marijuana in their homes.
Doing so will attract a civil penalty fine of $200.
Who is Allowed to Grow Cannabis in Illinois
If you are registered under the compassionate use of medical cannabis program, and are within the age limit set by the law, you are legible to grow marijuana. You also need to be a resident of this state to be allowed to grow weed at home. According to this law, a resident is "A person who is domiciled in the state for 30 days."
If you grow marijuana, you have to tend for the plants. You can have an agent do this for you for a short duration when you are away. That said, the plants should not be accessed or used by other unauthorized people.
Home Growing Cannabis in Illinois?
According to the law, marijuana plants will have to be grown in an enclosed and locked-up place. This will ensure that the plants cannot be accessed by unauthorized persons. It will be illegal to grow the plants in a place where the public can easily access.
Additionally, anyone who is registered to grow the cannabis plant is prohibited from giving the plant or any cannabis-infused product to neighbors, friends, or any other person for that matter. Doing this will not only attract a penalty, but will also lead to revocation of the home growing right.
Where to Get Cannabis Seeds?
Marijuana seeds will be offered in different dispensaries licensed to sell marijuana products. It will be illegal to buy seeds on behalf of another person. Only those who are registered under compassionate use will be allowed to buy seeds and grow the cannabis plants without a license.
Cannabis Use and Possession by People Under Age 21
According to the new law, possession of cannabis by anyone below the age of 21 will be a criminal offense. Punishment for such offenses will depend on the circumstances at hand, and may include:
Revocation of driving license if the person is driving a vehicle at the time they committed the offense
Fine of not less than $500 if a parent or guardian allows anyone below the age limit to use marijuana
Jail term if there are other crimes that have been committed while under the influence of marijuana
While you will be required to produce identification documents to verify your age when buying marijuana products, your personal information will be protected for privacy purposes. The sellers will not be required to record your personal information. If they do, they will need to first get your consent.
Once this bill becomes law, those who want to take marijuana for recreational or medical purposes will have an easier time getting the marijuana products they need. They will also get value for their money because all business transactions will be done in accordance with the law.
However, those who are below the age of 21 must keep off from using or possessing marijuana, and any of its associated products because this can land them in trouble with law enforcement officers.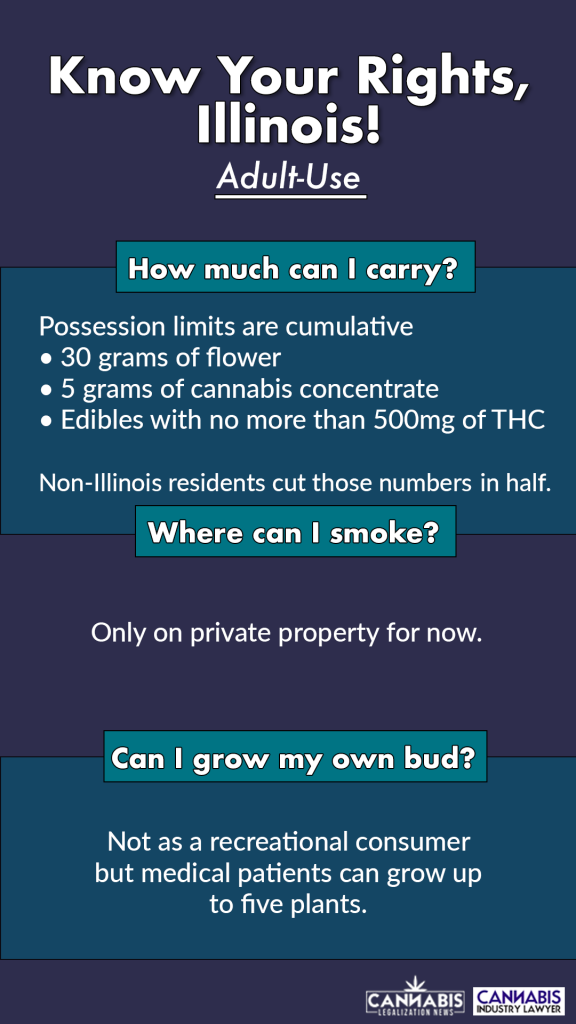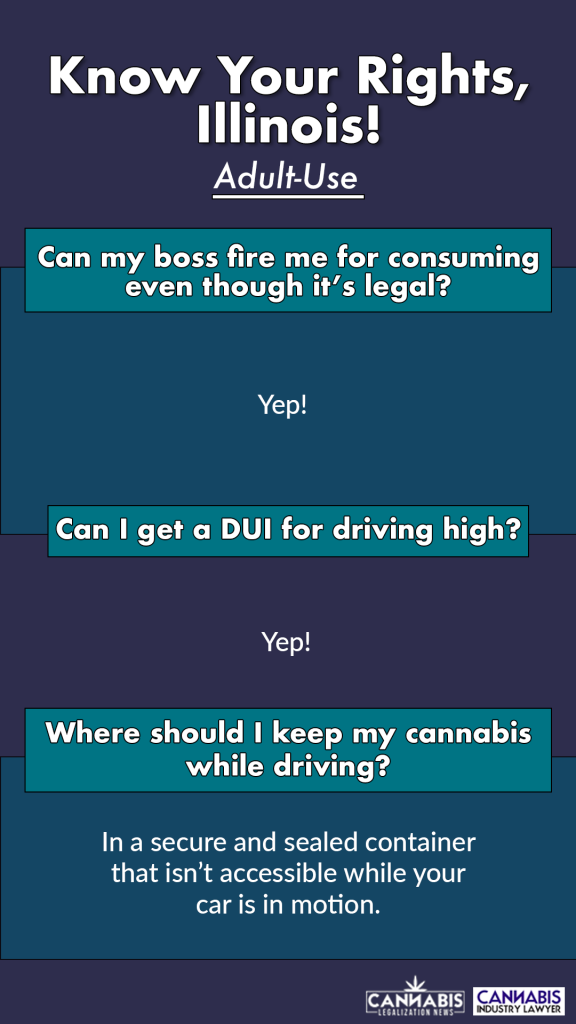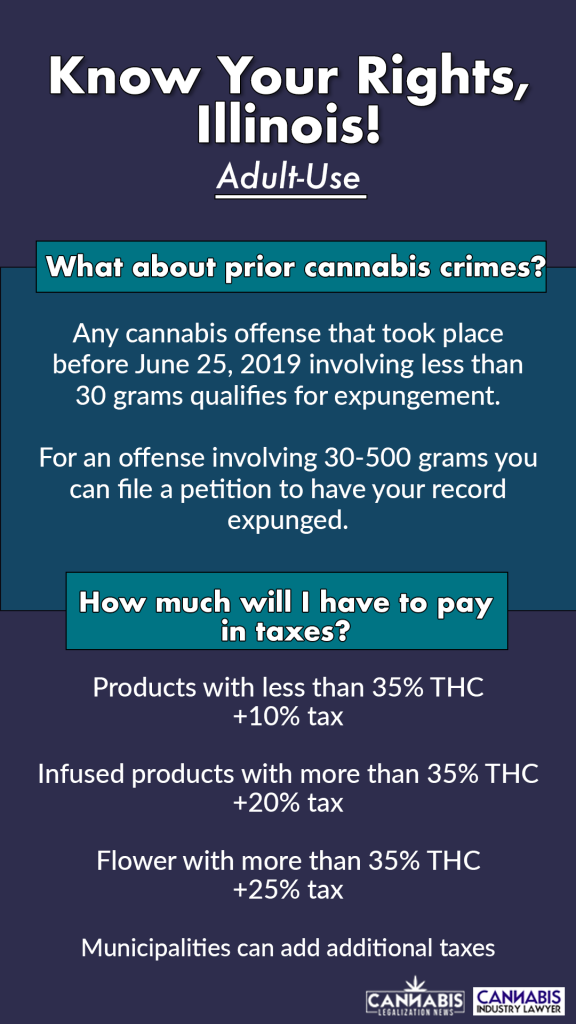 Thomas Howard has been in business for years and can help yours navigate towards more profitable waters.
Thomas Howard was on the ball and got things done. Easy to work with, communicates very well, and I would recommend him anytime.
Our cannabis business attorneys are also business owners.  We can help you structure your business or help protect it from overly burdensome regulations.
Related Content