How do cannabis companies trade stocks?
Thomas Howard, former stock broker & current cannabis attorney explains.
A Rising Star and Emerging Lawyer, which only 2% of all attorneys receive. Practicing in contract litigation with a concentration on cannabis businesses.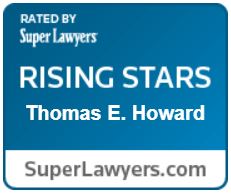 Marijuana companies route through Canada on their way to US Markets.
Cannabis Lawyer Video Summary
1. Illinois cannabis lawyer & former stockbroker Tom Howard explains that the cannabis companies are using the Toronto Stock Exchange (TSE) to route around the Controlled Substances Act (CSA) and list their marijuana stocks on US exchanges like the Nasdaq – for example Tilray (Daq: TLRY)
2. To protect your cannabis business, please review contact our office today – tel: (309) – 699-4691: Cannabis businesses face many uncertainties and accessing the capital markets is a big one of them.
3. The CSA makes it difficult – if not impossible – for American cannabis companies to list on the stock market due to the slew of federal crimes that arise from marijuana's schedule I classification.
4. Canada has legal cannabis since October 17, 2018, thus companies like Aurora Cannabis to dual list its stock on both the TSE and then also list on the Nasdaq.
5. The Trump administration has taken no action to stop the trading of Canadian cannabis stocks like Tilary, or Aurora, but with the ouster of Jeff Sessions – we can only speculate if the Department of Justice or Securities and Exchange Commission will take steps to curtail the cannabis stock trade.
6. The TSE has still not allowed the listing of cannabis companies that control United States assets because it violates the CSA under US law, but numerous operators in the cannabis space are segmenting their companies to allow for dual listing.
7. The dual listing of cannabis stocks allow the companies operating in both the United States and Canada to be in the market BEFORE the United States drops Cannabis from the CSA if a bill like the one Chuck Schumer introduced in the Senate passes.  So watch out.
8. If you have questions for a Cannabis Lawyer, contact our office today for help resolving it with our complex commercial cannabis attorneys.
Here is a detailed Forbes article that explains how American companies use their Canadian exposure to list their stock in both countries to prepare for legalization:
https://www.forbes.com/sites/kriskrane/2018/07/30/us-cannabis-companies-gaining-ground-on-canadians-public-markets/#31046615de0c
In this context, marijuana-related companies are really reaching the mainstream, with two big ETFs, the Horizons Marijuana Life Sciences Index ETF (OTC: HMLSF) (TSE:HMMJ) and the ETFMG Alternative Harvest ETF (NYSE:MJ) trading on major stock exchanges, and businesses like weed grower Cronos Group Inc. (NASDAQ:CRON) and cannabinoid-based biotech GW Pharmaceuticals PLC- ADR (NASDAQ:GWPH) listing on the Nasdaq, and Canopy Growth trading on the NYSE.
Exceprt from the very detailed Bezinga article regarding steps to participate in the marijuana stock trade – as a warning from a former broker – OTC stocks are not liquid and have trading difficulties with entry and exit – you've been warned but for more…read it all here:
https://www.benzinga.com/investing/marijuana-stocks/