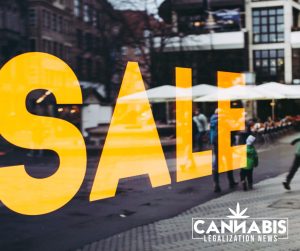 As the marijuana industry matures and expands, companies have encountered the drowning process of getting a cannabis license to operate their business.
The system of licensing chosen by many states, that often limits the amount of licenses available in the region, have increased exponentially their value. For context, a licensed dispensary in Illinois is sold for around ten millions of dollars.
Some states are definitely friendlier than others when it comes to licensing regulations. So, it is reasonable to consider that your best option could end up being purchasing an already licensed business. The thing is, just like any other matter in this industry, it comes with some added twists. 
Buying and selling a cannabis business is becoming a popular option for entrepreneurs. If you are interested in buying or selling a cannabis business, you should definitely know all your options.
Here is what you should keep in mind about licenses, mergers and acquisitions. Gino Rodrigues from MMJ Business Solutions joins to discuss preparing your business for acquisition and tips for buying cannabis licenses. 
Watch the episode on YouTube or listen to the podcast titled Buying and Selling a Cannabis Business – Licenses, Mergers, and Acquisitions on Spotify, Google Play, or wherever you listen to podcasts!
RELATED POST: Buying Cannabis Seeds Online
RELATED POST: How to Advertise your CBD Brand

Are Cannabis Licenses Transferable?
The marijuana industry operates differently than other markets, since regulations change so drastically depending on the state.
The laws and regulations can differ even within a single state. Hence, the answer to this question is, the most common expression known by lawyers: It depends. 
Depends on the laws and regulations of the state you are trying to buy/sell from. In some states, the sale is allowed to be just the paper license.
But, more often, the license is tied to a building or piece of land, reason why it's jokingly compared to the real-estate industry. 
In these cases, state and local laws do not allow a buyer to acquire the cannabis license as an asset, demanding the sale to be of the business as a whole. 
What is the process for buying a cannabis license
The laws and regulations on cannabis business differ depending on the type of business you're operating. Will you be growing cannabis or selling or manufacturing cannabis and cannabis products? The answers will determine which licensing authority you must use.and how extensive the process is.
Should I Buy A Cannabis Business?
If you are interested in operating in the cannabis industry, you should first consider all of your options and choose the one that suits you better. But, the reality is that licensing is both hard and expensive. 
Of course, once again, it depends on the state you want to settle in. However, many of the state's regulations include a state, and even city, wide limited number of licenses available, and in most cases, there is not even potential for any new licenses. Buying, sometimes, may be your only option. 
To buy a company that operates in the cannabis industry, you need to consider registration, licensing, and permit requirements for the state you will be operating in. Also, educate yourself on the local authority you will be dealing with, and it's always better to be guided through this process by a experienced cannabis lawyer, who can work with you to make sure you make the best decision possible  
We can't say this enough, know the licensing requirements, not all licenses can be bought or sold. Not complying to the specific regulations of your state could result in your license becoming null

Conduct background checks, by purchasing a business you are also inheriting its unfulfilled debts and obligation, make sure you know them all.

Use the states licensing body to look for points for disciplinary action, fees not being paid, not complaining with regulations, selling to minors, and evaluate the severity and if you want to move forward.

Doing your due diligence is critical to know what they are paying for 

The negotiation part is important, people tend to believe their businesses are worth way more than they actually do. Make sure you are assisted with an experience cannabis attorney who looks after your interests.
Should I Sell My Cannabis Business
There are many reasons to want to sell your cannabis operation, from getting tired of the industry, or not perceiving the profits you expected, to simply receiving an offer you can't turn down. Just remember, selling a cannabis business isn't as simple as people tend to expect. 
The marijuana industry is very competitive, and if you want to cash in on a good cannabis business deal, you may want to develop a good sales plan.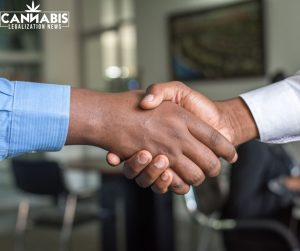 It's on you to prepare as much as you can so that your business is more attractive to potential buyers.
Buyers feel more confident when they feel like they are getting the full picture of a company, so here are some tips you should consider for when you are making your sales plan:
Have at your immediate disposal a copy of all state business licenses, including the marijuana business license, and other local licenses, and the status of renewal applications. Also, a log of regulatory violations or a certificate of good standing from the state licensing authority.

Keep your books and records up to date, they are an accurate financial picture of yo

ur company. Buyers need to know up front any debt payment obligations, and how much money the selling company has to pay its ongoing operational costs. 

Release the information of any Litigation and potential claims. It will come out and you don't want to
appear to be hiding information from the buyer. 

You also have a lot of due diligence to do.
Remember, having a cannabis attorney who understands the rules and regulations is essential to any transaction involving a marijuana establishment. If you're interested in buying or selling a licensed cannabis business don't hesitate to contact us.
Check Out:
Don't miss out on our Marijuana Legalization Map where you can browse the current status of laws in every state in the United States and see all our posts on each of them
Thomas Howard has been in business for years and can help yours navigate towards more profitable waters.
Our cannabis business attorneys are also business owners.  We can help you structure your business or help protect it from overly burdensome regulations.