How to apply for an Alabama cannabis processor license
An Alabama Cannabis Processor License allows businesses to legally process cannabis in the state. This license is a way to ensure the cannabis industry in Alabama operates safely and legally. Learn how to apply for one here by reading this post!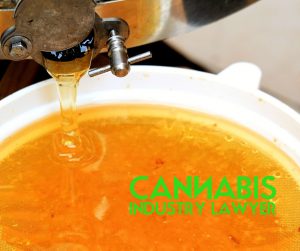 Cannabis is legal in Alabama, and entrepreneurs are already waiting for the official start of the marijuana industry in September. 
If you're thinking of starting a cannabis business in Alabama, you may start applying for a processor license from the state. In this blog post, we will give you a general guideline on how to apply for it.
What is a cannabis processor license?
The Alabama Cannabis Processor License is a business license of the cannabis industry that allows the holder to process cannabis for sale in Alabama. The license is issued by both the Alabama Medical Cannabis Commission (AMCC) and the Department of Agriculture and Industries (ADAI). 
Activities allowed with a processor license in Alabama
A cannabis business with a processor license to operate in the state of Alabama allows it to:
Buy and sell cannabis from a cultivator

Process cannabis for medical purposes, including proper packaging and labeling

Sell and transfer medical cannabis to a dispensary

Transport medical cannabis through a secure vehicle or transporter

As with all the cannabis business licenses in Alabama, there is a set of basic requirements applicants must submit to the AMCC:
Specify you're applying for an Alabama Dispensary License

Name

Business address

Business email address

Business phone number

Social Security Number or Federal Tax Identification Number

Have no prior felony convictions
Additionally, applicants must submit a series of mandatory content and documents to the AMCC to ensure the prospective applicants and future licensees comply with their regulations.
Alabama marijuana processor "Good Manufacturing Practices"
The applicants for a processor license in Alabama must also comply with the ADAI 'Good Manufacturing Practices' regulation, which states all products meet the intended levels of purity and are free of toxins and contaminants.
The ADAI 'Good Manufacturing Practices' also states all products must not be attractive to children, nor target them. To ensure the processor complies with this regulation, the licensee must not process cannabis-related products in resemblance with a cartoon character, fictional character targeted to children or minors, or any other pop culture figure that may attract children. Additionally, the cannabis products must not resemble any commercially available candy or with the likeness of a cartoon, animal, fruit, or fictional human that may attract children.
Additional good practices for a cannabis processor in Alabama
Cannabis processors in Alabama must process marijuana, hemp, cannabis, and cannabis products in a proper, legal manner in compliance with the AMCC's regulations. These include:
Ensuring labeling, packaging, and containment must not be attractive to children and minors while avoiding using toys, cartoons, or similar images as an advertisement. 

Including a "Keep out of reach of children" label on the package.

Processors must package cannabis products in child-resistant, tamper-evident containers.

All medical cannabis products must contain at least the following information:

The lot and batch numbers.

A license ID number for both the cultivator and the processor.

Cannabinoids content and potency.

Universal state symbol in the color of at least half-inch by half-inch in size.
Additionally, the labeling shall include the following warning if the space permits it:
"WARNING: This product may make you drowsy or dizzy. Do not drink alcohol with this product. Use care when operating a vehicle or other machinery. Taking this product with medication may lead to harmful side effects or complications. Consult your physician before taking this product with any medication. Women who are breastfeeding, pregnant, or plan to become pregnant should discuss medical cannabis use with their physicians."
Any advertisement, packaging, and labeling must not contain any false statement or misinformation related to the health or therapeutic benefits of medical cannabis or marijuana.
The AMMC will set a single universal flavor for all cannabis edibles. It also requires processors to implement a digital image (QR Code) to track medical cannabis products that must interface with the AMCC's state-wide seed-to-sale tracking system.
If you're ready to apply for a cannabis processor license in Alabama, contact us today! Our team of cannabis industry lawyers can help guide you through the application process and ensure that your business complies with the Alabama marijuana laws. We look forward to helping you grow your business and bring safe, quality medical marijuana products to patients in need.