Are you an entrepreneur looking to enter the lucrative cannabis industry? Maryland is set to begin accepting applications for adult-use cannabis processor licenses in September 2023. In this blog post, we'll provide you with everything you need to know about eligibility requirements, the application process, fees, and timeline. Don't miss out on this new frontier – read on to learn more about how you can get a Maryland Cannabis processor License.
What is a cannabis processor license?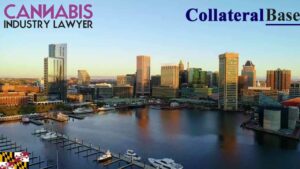 A cannabis processor license in Maryland refers to the legal authorization required for individuals or businesses to engage in various activities relating to the processor of cannabis products. This includes activities such as extraction, manufacturing, packaging, labeling, and storage of cannabis and its derivatives. The scope of a processor license covers both medical and adult-use recreational marijuana.
A cannabis processor license in Maryland allows individuals or businesses to legally engage in the extraction, manufacturing, packaging, labeling, and storage of cannabis products. It provides entrepreneurs with the opportunity to participate in the booming cannabis industry while complying with all applicable laws and regulations.
On September 1st, the Maryland Cannabis Administration (MCA) and its Office of Social Equity (OSE) announced that their social equity verification portal will go live on September 8, 2023. This is a significant step towards the first round of adult-use social equity licensing in the state. The first round of new cannabis licenses is exclusively for social equity applicants and only verified social equity applicants may apply for a cannabis processor license in the first round.
To be a Licensed cannabis processor in Maryland, applicants must meet specific requirements set by the state regulatory authorities. These requirements typically include submitting detailed operational plans and standard operating procedures (SOPs) that comply with relevant regulations regarding safety protocols, quality control measures, product testing standards, waste management practices, security systems implementation, and more. Additionally, applicants are required to undergo background checks and demonstrate financial viability through proof of funds or investment.
Once you are already a Cannabis Licensee in Maryland's highly regulated market environment enables entrepreneurs to participate legally in the booming cannabis industry by engaging in various activities involved throughout the supply chain while complying with all applicable laws and regulations.
Why get a cannabis processor license in Maryland?
Overview of the growing demand for adult-use cannabis products in Maryland: With the legalization of adult-use cannabis in Maryland, the demand for cannabis products has skyrocketed. Consumers are seeking a variety of high-quality products, including edibles, oils, and concentrates. This growing demand presents a lucrative opportunity for entrepreneurs looking to enter the industry.
Potential profitability and business opportunities in the industry: The cannabis market in Maryland is projected to reach new heights in terms of revenue and growth potential. By obtaining a cannabis processor license, entrepreneurs can tap into this profitable market by manufacturing and supplying innovative and sought-after products. From cultivating partnerships with dispensaries to creating unique product lines, there are abundant business opportunities waiting to be explored.
Advantages of having a legal, regulated operation: Operating within the bounds of Maryland's legalized framework provides numerous advantages. Having a legal operation ensures compliance with state regulations while safeguarding against potential legal issues or penalties. Additionally, being part of an officially regulated industry allows businesses to establish credibility among consumers who prioritize safety and quality when purchasing their desired cannabis products.
Eligibility requirements
For an adult-use cannabis processor license in Maryland include being a verified social equity applicant, having a valid surety bond of $250,000, and submitting a comprehensive business plan. The application process involves filling out the application form, paying the $5,000 fee, and meeting with the Maryland Cannabis Administration (MCA) for an interview. It is important to start planning early and create a strong application to increase your chances of success in this competitive market.
The first round of cannabis business licenses in Maryland will be reserved exclusively for social equity applicants. To qualify as a social equity applicant, 65% ownership and control of the business must be held by one or more individuals who meet one of the following criteria:
Have lived in a disproportionately impacted area (DIA) for 5 of the 10 years prior to application submission. Zip Codes released by OSE.
Attended a public school in a DIA for at least 5 years. List of Public Schools released by OSE.
Have for at least two years attended a 4-year institution of higher education in the state where at least 40% of the individuals who attend said institution are eligible for a Pell Grant.
Application process
A step-by-step guide to applying for a cannabis license in Maryland:
Request a link to the Social Equity Verification Portal from the MCA by completing the Cannabis Business Licensing Interest Form. Use the Verification Portal, to determine if you meet the criteria to participate in Maryland's recreational cannabis industry.

Research and familiarize yourself with the requirements and regulations set by the state.

Prepare all necessary documentation, such as financial statements, security plans, and operating procedures.

Submit your completed application along with the required forms to the appropriate regulatory agency.

It may look like it's easy to apply and win a license but it's not. We highly suggest you to

seek guidance from a well-experienced Cannabis Lawyer and consultant

on how to successfully win a license and operate a cannabis dispensary,

cannabis cultivation

, or a cannabis processor facility.
Required documentation and forms to be submitted with the application: Be prepared to provide documents such as proof of residency, background checks for all owners and employees, detailed facility plans, inventory control systems, financial statements, tax information, and any other relevant information requested by state regulators.
Key considerations during the application process: Ensure that you have a comprehensive understanding of the state's laws surrounding cannabis processor. Develop a strong business plan that addresses security measures, quality control protocols, compliance strategies, and community impact mitigation. It is crucial to submit an accurate and complete application within designated timelines while adhering strictly to all guidelines outlined by Maryland's regulatory agencies.
Fees
A breakdown of fees associated with applying for and maintaining a cannabis processor license includes non-refundable application fees, background checks, and inspections. These additional costs ensure compliance with regulations and help maintain the integrity of the industry. Entrepreneurs should be prepared to budget for these expenses when pursuing a Maryland cannabis processor license.
Timeline
The typical timeline from submitting an application to receiving approval for a Maryland cannabis processor license can vary but generally takes several months. The process involves reviewing the application, conducting background checks, and evaluating business plans.
Throughout the licensing process, there are several milestones to be aware of. These include submitting a completed application with all required documents, attending any necessary interviews or hearings, and addressing any deficiencies or additional information requests from regulators.
Average time frames at each stage of the licensing process can also vary based on factors such as applicant volume and regulatory workload. However, it is important to anticipate potential delays and allow ample time for review and decision-making by the authorities involved in granting cannabis processor licenses in Maryland.
The specific dates for the application process and the issuance of licenses have not yet been finalized. However, the Maryland Cannabis Administration is expected to release more information in the coming months. For more updates and information about the adult-use cannabis legalization FAQs in Maryland, visit their website MMCC.
Who will regulate the expanded medical and adult-use cannabis industry in Maryland?
The Maryland Cannabis Administration (MCA) will be the new agency responsible for regulating cannabis businesses in the state. The MCA will be formed by merging the staff of the Maryland Medical Cannabis Commission (MMCC) with new employees. This will ensure continuity of operations for businesses and patients in the medical program, while also providing the expertise necessary to regulate the adult-use market.
The MCA will be responsible for developing and enforcing regulations governing health, safety, and security for all cannabis businesses in the state. These regulations will be supplemental to the existing medical cannabis program regulations.
The MCA is expected to begin operations in July 2023.
Timeline of License Application in Maryland
Here is the Maryland adult-use cannabis license application timeline:
July 1, 2023: Adult-use cannabis becomes legal in Maryland.

September 8, 2023 – November 7, 2023 – Social Equity Verification Period

Fall 2023: The application process for the first round of licenses begins.

January 1, 2024: First round of licenses are expected to be issued.

Subsequent rounds of licenses: The Maryland Cannabis Administration plans to issue additional rounds of licenses in the future.