How to get an Alabama Dispensary License in 2022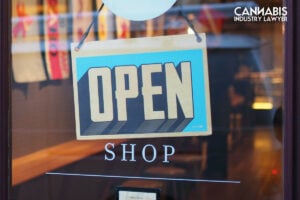 Alabama became the 36th state to legalize medical marijuana in February 2021, opening the door to the cannabis industry in the state. In this post, we will tell you everything you need to know about the Alabama Dispensary License in 2022.
In February 2021, Alabama's legislators authorized the sale, transport, and distribution of medical marijuana in the state. Governor Kay Ivey signed the Darren Wesley 'Ato' Hall Compassion Act into law, marking the start of the legal use of medical marijuana in Alabama and allowing the industry to flourish.
Can you get a cannabis dispensary license application in Alabama in 2022?
Yes, you can. Alabama became the 36th state to legalize medical marijuana, allowing entrepreneurs and interested parties to be the first in the industry.  You must request an application before September 17, 2022.  If you are selected, then you have until December 31, 2022 to complete the application forms. 
Before applying for a cannabis dispensary license, you must know the Alabama Medical Cannabis Commission (AMCC) will be the state body in charge of protecting and applying the Alabama cannabis law. The AMCC will provide all the necessary information and documentation for prospective applicants to fill out their applications for Alabama cannabis business licenses.
Requirements for a dispensary license in Alabama
To obtain an Alabama cannabis dispensary license, you will have to follow a series of guidelines from the AMCC that the applicant must abide by, along with a series of requirements for each license. The basic requirements are:
Specify you're applying for an Alabama Dispensary License
Name
Business address
Business email address
Business phone number
Social Security Number or Federal Tax Identification Number
Have no prior felony convictions
Additionally, you must provide a list of documents for the AMCC to verify and monitor the entire cannabis industry statewide.
To operate an Alabama cannabis dispensary, the applicant must comply with the following regulations:
Each dispensing site must be located at least 1,000ft from any school, daycare, or childcare facility.
Each dispensing site must have security and surveillance systems that focus on each entry and exit and must operate continuously.
Each site must keep its surveillance and security records for at least 60 days after recording.
Enter all transactions, inventory, and additional information into a statewide seed-to-sale tracking system provided by the AMCC.
Dispense medical cannabis to certified caregivers and patients that provide an Alabama medical card.
Allow only registered patients and caregivers into the dispensaries' premises.
Activities allowed by an Alabama dispensary license
Once you're issued a marijuana dispensary license in Alabama allows you to perform certain economic activities within the cannabis industry:
Purchase and transfer marijuana from a processor or an integrated facility.
Dispense and sell cannabis only to a qualified patient or caregiver that possesses an Alabama medical card.
Transport medical marijuana from and to a state testing laboratory.
Transport medical cannabis safely, including between the dispensing sites from the same licensee.
How many cannabis dispensaries can open in Alabama?
Since the cannabis industry will start this year, there will be a limited number of licenses in Alabama. As of this writing, the AMCC will only issue no more than four cannabis dispensary licenses.
When will Alabama have medical marijuana dispensaries?
The AMCC has already established a timetable for the application and issuing of Alabama cannabis dispensary licenses:
September 1, 2022: Applicants can start requesting the license application forms on the AMCC's website.
October 17, 2022: Deadline for applicants to submit their license application forms.
October 24, 2022: The applicants and requestors will start receiving their application forms.
October 31, 2022: The AMCC will start issuing and receiving applications, and the following date will start issuing and receiving amended applications.
December 30, 2022: Deadline for applicants to submit both license applications and amended applications.
How much does it cost to open a dispensary in Alabama?
The regulations and information about Alabama's dispensary license are still fresh, and more will come out as we get closer to the start of the Alabama cannabis dispensary applications.
The AMCC states that the Alabama marijuana license fee could range from $10,000-$50,000, depending on the license. It will also require a non-refundable application fee. There might also be additional costs, like a background check.
How to open a dispensary in Alabama
Once you have gained an Alabama dispensary license, you will also need to secure a location for your dispensary and obtain the proper zoning permits from your local government.
Once you have obtained your license and secured a location, you will need to purchase marijuana from a licensed grower or retailer. You will then need to handle your products according to state law. Finally, you will need to market your dispensary to potential customers.
Opening a marijuana dispensary in Alabama can be complicated, but it is possible to do so legally if you follow the proper steps. By researching the state and local laws, obtaining the necessary licenses, and marketing your dispensary effectively, you can open a successful cannabis business in this growing industry.
Correct management of an Alabama cannabis dispensary
For someone interested in applying for an Alabama dispensary license, the AMCC must give the licensee the status of "Certified Dispenser"
A Certified Dispenser is a dispensary worker that dispenses medical weed in Alabama to patients and caregivers that approach the dispensary with an Alabama medical marijuana card. The Certified Dispenser must comply to:
Inquire into the patient or caregivers registry to confirm either holds a valid medical marijuana card in the state of Alabama before dispensing.
Record the date, time, amount, and type of medical cannabis the patient or caregiver received.
Comply with any additional requirements established by the AMCC.
For the applicants and licensees to comply with its regulations, the AMMC will issue certified training programs to address the correct dispensing procedures the licensees must apply in their facilities.
Ready to apply on September 1st? We can guide you through your application process and provide you with the best business & legal services in the cannabis industry. Contact us and get our retainer services!
RELATED POSTS